Subwoofer DefinitiveTechnology ProSub 800
Prezentare generala Subwoofer DefinitiveTechnology ProSub 800
High performance compact powered subwoofer

Big Beefy Bass
The Low Frequency Effects of a movie's soundtrack bring excitement, realism and just plain fun to action, adventure and sci-fi movies. Accurate reproduction of the bottom octaves of all music, especially pipe organ, symphonic and rock add that last touch to bring you true you-are-there realism to your listening. Worry not, Definitive has bass down pat. The ProSub 800 features a 300 Watt amplifier driving a high excursion 8 inch front-mounted direct-radiating woofer that is pressure-coupled to an 8 inch Low Bass radiator on the bottom of the enclosure. The net radiating area of the ProSub 800 is 27% greater than a single 10 inch woofer but with better speed, pitch definition and control.
When you listen to any of Definitive Technology's award-winning ProSub powered subwoofers, you will discover true state-of-the-art bass performance, extending down well beyond the limits of audibility into the range of purely physical subsonic energy that shakes the body and stirs the soul. This has long been the most exciting, sought after and rarest of audio achievements, and now it is yours for a remarkably reasonable price.

The Ultimate in Bass Performance for Maximum Enjoyment from Your Music and Movies
Definitive's ProSub 800 is an advanced state-of-the-art technology active subwoofer with built-in high-power, high-current amplifier and sophisticated electronic crossover in combination with an 8 inch driver of the highest quality. A complete array of controls and connections allows it to be hooked up to and perfectly integrated with any stereo or multi-channel audio system, and tuned for optimum performance in any room. The sonic result is accurate, awe-inspiring, high-impact, high-reality bass performance with superior transient response, vanishingly low distortion, stupendous subsonic power and high output capabilities. It is truly a unique combination of delicate musicality and thunderous power for the ultimate in home theater sound effects as well as unsurpassed musical excellence.

Definitive's Patented Infinite Power Source MOSFET Power Amplifiers All Definitive's ProSub powered subwoofers incorporate our unique, patented digitally-coupled Infinite Power Source amplifiers with high-current direct coupled power supplies and discrete MOSFET output devices to ensure perfect high-definition resolution and reproduction of the most dynamic program material and demanding sub-bass transients. Construction quality is absolutely state-of-the-art with only the highest quality components used including mil-spec glass epoxy circuit boards and precision resistors and capacitors for many years of faultless superior performance. In addition, tremendous current reserves, high peak-power capabilities and two protection circuits ensure that these subwoofers can never be overdriven. There is also a convenient, signal-sensing, auto on/off feature.

Definitive's High-Definition Subwoofer Drivers Deliver Superior Detail and Lightning-Fast Transient Response
The powerful, high-definition drivers used in all our powered subwoofers were specifically engineered by Definitive for their task: to deliver rock-solid low distortion bass, reaching down to the lowest subsonic frequencies, with an outstanding quality of superior transient response unequaled in the world. The special ultra-stiff, low-mass cones (for super-fast transient response) are joined to specially formulated surrounds and long-throw voice coils and spiders. The incredibly rigid baskets are engineered to hold the massive magnet structures and large voice coils in absolute alignment. The high temperature voice coils are made of aluminum wound with triple insulated ultra-pure copper wire and baked in epoxy for power handling in excess of 750 watts.

Rock Solid Non-Resonant Cabinets Ensure Pure Low Distortion Response
The cabinet of a loudspeaker plays a large part in its sonic performance. Resonance and vibration can add unwanted distortion as well as drain away important energy from the system. Definitive's subwoofers utilize monocoque cabinets, which have been specifically engineered to be totally inert and vibration free, to ensure you of absolutely pure sonic reproduction. Monocoque means that the cabinet is of a unitized construction where all panels are permanently joined together into one solid structure. The cabinet walls themselves are high-density medite fused together by space-age polymer adhesives. The front and rear baffles are extra thick and the cabinets each incorporate multiple internal braces to ensure total solidity.

Completely Adjustable Electronic Crossovers Assure a Perfect Match to Your System and Room
The sophisticated low distortion electronic crossovers incorporated in all our powered subwoofers are a masterpiece of design and execution. They contain a complete range of hookups, circuitry and features which allow the subwoofers to be connected and perfectly blended with any system as well as adjusted for optimum performance in any room.

All Definitive powered subwoofers have continuously adjustable low pass filter controls which allow you to choose a roll-off of from 40 to 150 Hz for the high end of the subwoofer. This unique "dual stage" roll-off is extremely steep which ensures perfect blending with your main speakers as well as eliminating unwanted midrange from the subwoofer. This is especially important because it gives you much greater flexibility in placing your subwoofer in your room without being able to hear where it is located. All our powered subwoofers also have a separate low-level direct LFE input for Dolby Digital which bypasses the crossover network. All models have a built-in speaker level high-pass crossover preset at 80 Hz (except ProSub 60 preset at 100Hz) and, of course, a precision level control allows you to perfectly adjust the volume of the subwoofer to match your system and room as well as to fulfill your own personal sonic preferences.
Specificatii tehnice pentru Subwoofer DefinitiveTechnology ProSub 800
Link producator: http://www.definitivetech.com/products/prosub-800
Difuzoare:
1x Subwoofer 8" (20.32cm) - High-definition
1x Bass Radiator 8" (20.32cm) - Low
Putere RMS:
300 Watt
Raspuns in frecventa:
20 Hz - 150 Hz
Dimensiuni:
Height 12 7/8" (32.70cm) Width 10 5/16" (26.19cm) Depth 15 3/4" (40.01cm)
Descriere:
High performance compact powered subwoofer
ACCESORII SI PRODUSE COMPLEMENTARE
REVIEW-URI PENTRU Subwoofer DefinitiveTechnology ProSub 800
Momentan produsul Subwoofer DefinitiveTechnology ProSub 800 nu are nici un comentariu din partea utilizatorilor. Fii tu primul care adauga un comentariu.
Subiecte de pe AVstore.ro/blog/ care au legatura cu Subwoofer DefinitiveTechnology ProSub 800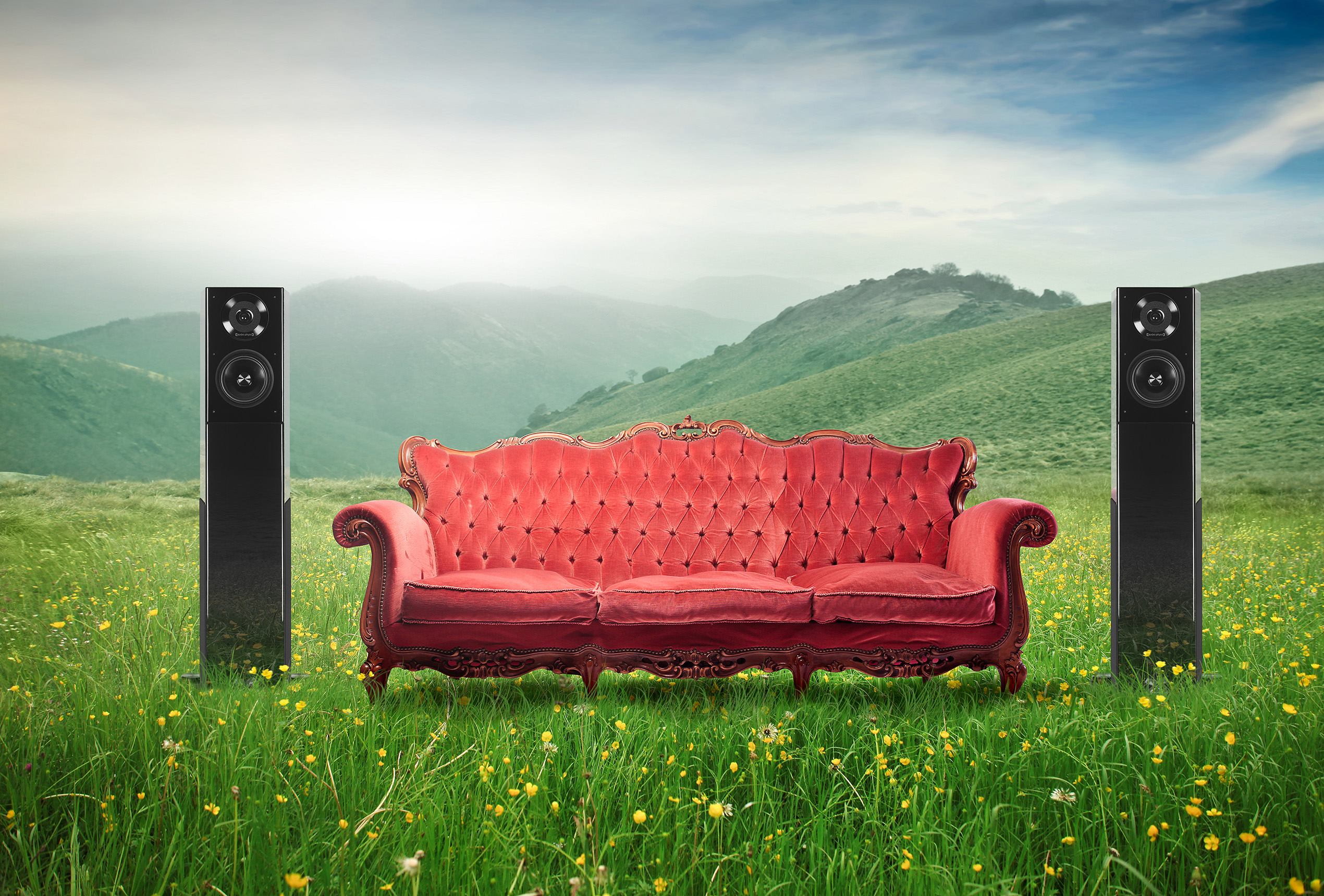 Amplasarea boxelor in camera
Amplasarea corecta a boxelor in camera este cel mai ieftin si mai simplu upgrade pe care il puteti face sistemului dumneavoastra stereo. In cazul in care nu sunteti multumiti de sunet, este foarte indicat sa incercati sa cautati o asezare optima a boxelor inainte de a testa un nou amplificator, un nou DAC sau alte cabluri. Este posibil ca simpla mutare a incintelor sa rezolve mai multe
DE CE SA ALEG AVSTORE.RO?
La AVstore.ro cumperi la preturi PROMO, poti plati in rate si ai livrare GRATUITA pentru comenzi peste 300RON in reteaua Fan Courier.
Vezi specificatii tehnice, review-uri si pareri despre Subwoofer DefinitiveTechnology ProSub 800 (PROSUB800).
Disclaimer: Echipa AVstore.ro încearcă să menţină acurateţea informaţiilor la Subwoofer DefinitiveTechnology ProSub 800 dar rareori acestea pot conţine mici inadvertenţe, ex: accesorii neincluse în preţ, specificaţii tehnice diferite, informaţii neactualizate despre preţ şi stoc. Ne poţi contacta oricând pentru a clarifica eventuale nelămuriri. Nu uita să menţionezi în corespondenţa ta numele exact al produsului - Subwoofer DefinitiveTechnology ProSub 800