Boxe DefinitiveTechnology Mythos XTR-60
Prezentare generala Boxe DefinitiveTechnology Mythos XTR-60
The Future Has Arrived!
The Definitive Mythos XTR-60 is the step-up larger version of the original XTR speaker, the highly acclaimed XTR-50. The XTR family speakers are the first high performance on-wall speakers whose depth matches that of today's ultra-thin TVs at a mere 1.5 inches deep, shallower than many ultra-thin TVs when they are wall-mounted with their factory sanctioned mounting hardware. Beyond its utility and clean modern styling the XTR-60 stands out due to its uncompromising sound quality equivalent to full-size speakers

Definitive's engineers have unleashed their awesome creativity and brain power to develop this revolutionary line of speakers that have the high definition detail and dynamic range performance of large speakers yet are a mere 1.5" deep. No other speakers complement your ultra-slim television with more style, versatility and sheer performance.

The Thinner the TV, the Worse the Sound
Ultra-shallow TVs are the hottest category in TVs today. People love their space-saving qualities and elegant design. But it comes at a high cost—significantly poorer sound quality. The speakers in these ultra-thin TVs are small and poorly placed (usually on the bottom or on the back of the set) not even facing the listener. The result is sound that is good enough for news broadcasts but far from what is acceptable for sports, movies and action/adventure programming. Imagine the letdown when you return home after seeing Avatar or similar audio/visual blockbuster in a Dolby Digital cinema and turn on your TV to watch a DVD with cheap 2-inch speakers providing the sound!

In order to equal the total high impact sight and sound experience that high definition digital sources are capable of delivering, a great TV deserves a great component audio system. And the only component loudspeakers that can deliver clarity, dynamic impact and life-like realism while matching the slim styling of new generation TVs are the Definitive XTR series.

Revolutionary XTDD Technology Drivers
The secret to the XTR-60's extraordinary performance is Definitive's patent-pending XTDD technology anodized Aluminum dome driver. Using state-of-the-art computer modeling and decades of speaker design experience, Definitive engineers eliminated every bit of wasted space, optimized every part and maximized the moving surface area of a dynamic driver to shrink it down to an impossibly compact dimension without giving up ultra high performance audio fidelity! The XTDD driver has the kind of dynamic punch, wide frequency range and broad dispersion that flat vibrating membrane panel-type speakers simply cannot match.

To extend and deepen the bass response of such an impossibly thin speaker four active XTDD drivers are pressure coupled to four anodized Aluminum dome bass radiators. The center-mounted tweeter is the same hyper-definition Pure Aluminum Dome Tweeter found in Definitive's award-winning state-of-the-art Mythos ST SuperTower®. The total effect is the kind of clarity, dynamic range and extended response that one would expect from a premium-priced normally-sized speaker. Your friends and family will be agog with amazement when they hear the huge rich sound that comes out of the wafer-thin XTRs.
Specificatii tehnice pentru Boxe DefinitiveTechnology Mythos XTR-60
Link producator: http://www.definitivetech.com/products/mythos-xtr-60
Descriere:
Ultra-slim, ultra-high performance on-wall or on-shelf loudspeaker
Difuzoare:
1x Tweeter 1" (2.54cm)- Pure Aluminum Dome 4x Mid / Woofer 3 1/2" (8.89cm)- XTDD Anodized Aluminum Mid/Bass Dome Driver Tweeter/Mid Array (Type Direct Radiating D'Appolito) 4x Bass Radiator 3 1/2" (8.89cm)
Raspuns in frecventa:
70 Hz - 30 kHz
Sensibilitate (2,83V/1 m):
92 dB
Putere RMS:
30 - 200 watts per channel
Dimensiuni:
Height 32" (81.28cm) Height with Base 35" (88.90cm) Width 6" (15.24cm) Depth 1 1/2" (3.81cm)
Alte caracteristici:
Included Accessories:
Smoked Glass Table Stand; Horizontal Level Adapter (2); Horizontal Leveler Foot (2); Bumpers (2); PureFlat Wall Mount; Connector Block; Wall Mounting Template; Magnetic Logo
Tip boxe:
Boxe perete/tavan
REVIEW-URI PENTRU Boxe DefinitiveTechnology Mythos XTR-60
Momentan produsul Boxe DefinitiveTechnology Mythos XTR-60 nu are nici un comentariu din partea utilizatorilor. Fii tu primul care adauga un comentariu.
Subiecte de pe AVstore.ro/blog/ care au legatura cu Boxe DefinitiveTechnology Mythos XTR-60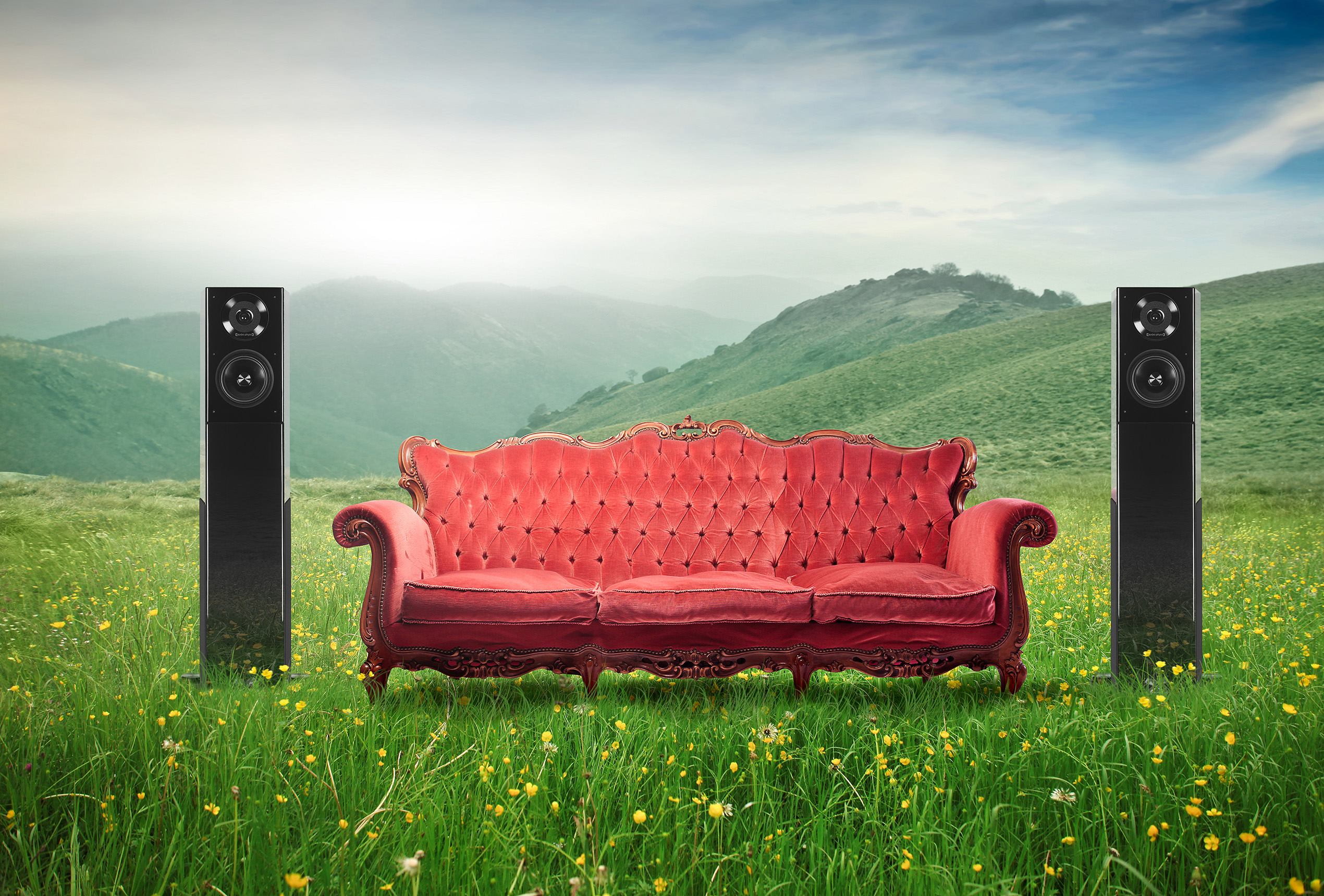 Amplasarea boxelor in camera
Amplasarea corecta a boxelor in camera este cel mai ieftin si mai simplu upgrade pe care il puteti face sistemului dumneavoastra stereo. In cazul in care nu sunteti multumiti de sunet, este foarte indicat sa incercati sa cautati o asezare optima a boxelor inainte de a testa un nou amplificator, un nou DAC sau alte cabluri. Este posibil ca simpla mutare a incintelor sa rezolve mai multe
DE CE SA ALEG AVSTORE.RO?
La AVstore.ro cumperi la preturi PROMO, poti plati in rate si ai livrare GRATUITA pentru comenzi peste 300RON in reteaua Fan Courier.
Vezi specificatii tehnice, review-uri si pareri despre Boxe DefinitiveTechnology Mythos XTR-60 (MYTHOSXTR60).
Disclaimer: Echipa AVstore.ro încearcă să menţină acurateţea informaţiilor la Boxe DefinitiveTechnology Mythos XTR-60 dar rareori acestea pot conţine mici inadvertenţe, ex: accesorii neincluse în preţ, specificaţii tehnice diferite, informaţii neactualizate despre preţ şi stoc. Ne poţi contacta oricând pentru a clarifica eventuale nelămuriri. Nu uita să menţionezi în corespondenţa ta numele exact al produsului - Boxe DefinitiveTechnology Mythos XTR-60