Videoproiector JVC DLA-X9000

ATENŢIE: Produsul Videoproiector JVC DLA-X9000 nu mai este disponibil la AVstore.ro.
Acest lucru se datorează de cele mai multe ori faptului că producătorul JVC a încetat să mai fabrice acest model sau l-a înlocuit cu unul mai performant.
Prezentare generala Videoproiector JVC DLA-X9000
Exceptionally bright 1,900 lm achieved with newly adopted 265W high-output lamp
4K Projection (3840 x 2160 pixels) achieved with optical engine featuring e-shift 4 Technology with Multiple Pixel Control image processor and MPC analyser*
Ultimate dynamic contrast ratio of 1,500,000:1 and native contrast ratio of 150,000:1 achieved with original D-ILA device and the new high-output lamp

Original 4K e-shift Technology continues to evolve

JVC's e-shift technology shifts sub-frames by 0.5 pixels both vertically and horizontally to achieve 4 times the pixel density of the original content. The latest e-shift 4 Technology is capable of inputting full-spec 4K video signals including 4K60P 4:4:4 thanks to the optimised engine and the newly adopted high power lamp. These improvements result in an even higher definition picture with more precision.



Compatible with the next-generation HDR (high dynamic range) content that boast a wide dynamic range such as Blu-ray disc and over-the-top (OTT) video services
Complies with the latest HDMI/HDCP 2.2 standard to enable full spec 4K signal input up to 4K60P 4:4:4
Clear Motion Drive now compatible with signals up to 4K60P 4:4:4, can reproduce moving images without ghosting or afterimage issues
New Motion Enhance reduces residual images and blurring that are often found in fast-moving images by optimally controlling the drive of D-ILA devices
Clear Motion Drive with High-speed LSI
Further improvement has been applied to JVC's original Clear Motion Drive. It now is compatible with 4K60P 4:4:4 signals for reproducing moving images without ghosting or afterimage issues.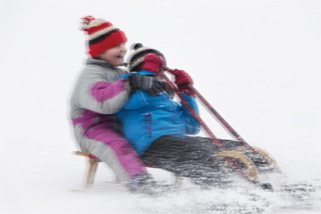 Clear Motion Drive OFF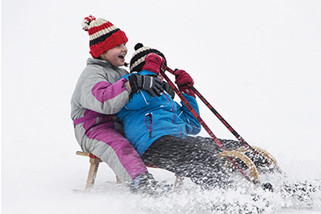 Clear Motion Drive ON



Real Colour Imaging Technology has adopted a new filter capable of covering the DCI (digital cinema initiatives) colour space for true-to-the-source beautiful 4K images
Xenon lamp colour temperature
Colour Management System with 6-axis Matrix
Auto-Calibration Function using an optical sensor** is capable of optimising essential elements in the image, including colour balance, gamma characteristics, colour space and colour tracking
Auto-calibration Function*

Using an optical sensor, precise calibration can be performed in just a few easy steps to match the changes in optical characteristics caused by installation situation of the projector. Auto-Calibration optimises all essential elements found in the image, including colour balance, gamma characteristics, colour space, and colour tracking.

Immediately after use

1,000 hours after use

After Auto-Calibration

12-point manual gamma adjustment included in Auto-Calibration Software
Pixel Adjust function allows user to precisely correct colour deviation in 1/16-pixel increments; also segments the screen into 121 points for individual adjustment. Two customized settings can be stored in the memory.
Control4 SDDP (Simple Device Discovery Protocol) compatibility enables integration into Contol4 external control system in no time***
Screen Adjustment Modes: 106 modes (Up to 255 modes)
Lens Memory function (10 memories)
THX 3D Display Certification to ensure the precise reproduction of picture quality in 2D and 3D content, just as the original filmmaker envisioned.
ISF C3 (Certified Calibration Controls) mode**** to reproduce excellent picture quality optimised for specific environments.
Wireless transmission options for 3D viewing: RF (radio frequency) system transmission with PK-AG3 3D Glasses for 100H continuous operation and PK-EM2 3D Synchro Emitter
Automatic Lens Cover
*Resolution is 1920 x 1080 at 3D mode ** Exclusive JVC software installed in PC and optical sensor are required. Please visit the JVC website for details. *** Requires separate home controller and application **** Professional calibration to desired screen is performed by trained dealers
Specificatii tehnice pentru Videoproiector JVC DLA-X9000
Link producator: http://eu.jvc.com/projectors/d-ila-projector/DLA-X9000BE/
Tehnologie de afisare:
e-shift4 Technology
3D Ready:
Da
Cod lampa de proiectie:
NSH 265W
Lentile:
f 21.4 -- 42.8mm / F 3.2 -- 4
Clasificare in gama producatorului:
Home Cinema
Durata de viata lampa proiectie (Standard / ECO):
Approx. 4500 hours in Low mode
Lens shift:
+/-80% vertical & +/-34% horizontal, motorised
Luminozitate:
1900
Zoom / Focus:
2X zoom & focus, motorised
Contrast:
Native: 150,000:1, Dynamic: 1,500,000:1
Rezolutie nativa:
3840 x 2160 (2D)
Caracteristici specifice:
Control terminals:

RS232C 1 (D-sub 9-pin)
Trigger 1 (mini jack, DC12V/100mA)
LAN (RJ45) 1
Conexiuni:
PC input signal:
HDMI: VGA/ SVGA/ XGA/ WXGA/ WXGA+/ SXGA/ WSXGA+

Video input terminals (back panel):
HDMI: x2 (3D/Deep Colour/HDCP 2.2)

Output terminals (back panel):
3D sync: 1 (Mini DIN 3-pin)

Nivel zgomot:
21dB (when the lamp is in Low mode)
Telecomanda:
Da
Alte caracteristici:
3D format:

Frame packing: 720p 60/50, 1080p 24; Side-by-side (half): 720p 60/50, 1080p 60/50/24, 1080i 60/50; Top & bottom: 720p 60/50, 1080p/24

Video input signals:

480p, 576p, 720p 60/50, 1080i 60/50, 1080p 60/50/24,3840 x 2160p 60/50/30/25/24, 4096 x 2160p 60/50/30/25/24
ACCESORII SI PRODUSE COMPLEMENTARE
REVIEW-URI PENTRU Videoproiector JVC DLA-X9000
Momentan produsul Videoproiector JVC DLA-X9000 nu are nici un comentariu din partea utilizatorilor. Fii tu primul care adauga un comentariu.
DE CE SA ALEG AVSTORE.RO?
La AVstore.ro cumperi la preturi PROMO, poti plati in rate si ai livrare GRATUITA pentru comenzi peste 300RON in reteaua Fan Courier.
Vezi specificatii tehnice, review-uri si pareri despre Videoproiector JVC DLA-X9000 (DLA-X9000B).
Disclaimer: Echipa AVstore.ro încearcă să menţină acurateţea informaţiilor la Videoproiector JVC DLA-X9000 dar rareori acestea pot conţine mici inadvertenţe, ex: accesorii neincluse în preţ, specificaţii tehnice diferite, informaţii neactualizate despre preţ şi stoc. Ne poţi contacta oricând pentru a clarifica eventuale nelămuriri. Nu uita să menţionezi în corespondenţa ta numele exact al produsului - Videoproiector JVC DLA-X9000