Receiver Denon AVR-X7200WA
Culori disponibile:


Prezentare generala Receiver Denon AVR-X7200WA
9ch Integrated Network Receiver with Wi-Fi, Bluetooth and Dolby Atmos®

Welcome the new leader of the 2014-2015 Denon AVR range. Featuring ultimate build quality with a left/right-separated monolithic amplifier design and custom made DHCT (Denon High Current Transistors), the AVR-X7200W guarantees best-in-class sound quality with minimum interferences. Thanks to built-in Wi-Fi and Bluetooth, it is perfectly set for all network services including Spotify Connect, AirPlay, Network Music Streaming and Internet Radio. Via its 8 HDMI inputs (including one on the front panel) it handles 4k 60Hz pass through playfully, and even upscales video to 1080p and 4k 60Hz. Now add brandnew Dolby Atmos, triple HDMI outputs with multi-source/multizone functionality and integrated Audyssey MultEQ XT32/Sub EQ HT/LFC to guarantee the ideal calibration of your setup. The unique Denon Link HD function, guaranteeing the ultimate in entertainment pleasure works in combination with AL32 Processing Multi Channel and DDSC-HD32 for higher resolution audio playback. All sums up to the most comprehensive AVR experience we are pleased to offer.

Multiroom / Multisource
The AVR-X7200W lets you enjoy a program source in the Main Zone (the room where the AVR-X7200W is located) and in Zone 2 and Zone 3. The source can be the same for all zones, or you can enjoy different sources in those zones if you prefer. The sources for the zones can be either analogue or 2 channel digital PCM sources (incl. optical, coaxial, HDMI and network).

Easy To Setup, Easy To Use
Denon's exclusive Setup Assistant, along with our Quick Start guide, will have your system properly connected and configured quickly and easily, so you can start enjoying superb home theater surround sound with a minimum of fuss and bother. The Setup Assistant features clear on-screen graphics and text that quickly and easily guide you through the setup process, optimizing critical system settings for the best possible sound quality.

Powerful 9 Channel Discrete
Amplifier with Eco Mode
With each channel rated at a maximum power of 210 watts, the AVR-X7200W features a left/right-separated monolithic power amplifier design with Denon custom made transistors and identical circuit topology on all 9 channels. Our new Eco Mode provides the ability to reduce overall power consumption and features an on-screen Eco Meter that lets you see the power consumption reduction effect. The Auto Eco mode automatically switches between normal and Eco modes, depending on the volume level chosen, and the power amplifier block is rated to drive low impedance speaker loads, down to 4 ohms, for compatibility and stability with virtually any loudspeaker model.

Audyssey MultEQ-XT32 / LFC
It is the most accurate room correction solution with more than ten thousand individual control points allowing finer details of the room's problems to be captured and corrected. The ultra high resolution filters are applied to all channels including the two independent subwoofers, with the most obvious benefit being heard in the low frequency range where correction is needed the most. Audyssey LFC uses psychoacoustic algorithms to prevent bass from passing your walls and disturbing your neighbours while maintaining the bass performance in the listening room. The AVR-X7200W is also Audyssey Pro ready for the most advanced professional room correction.

Dolby Atmos
With Dolby Atmos, sound comes alive from all directions, including overhead, to fill the home theater with astonishing clarity, power, detail, and depth. The AVR-X7200W has the processing power to run a more enveloping, Audyssey MultEQ XT32 calibrated 7, 9 or 11 channel Dolby Atmos layout using 5.1.2, 5.1.4, 7.1.2, 7.1.4* or 9.1.2* configurations utilizing ceiling mounted, or Dolby Atmos-enabled speakers. A 5.1.2 speaker configuration is based upon a traditional 5.1 speaker layout complemented by 2 overhead or Dolby Atmos-enabled speakers. A 5.1.4 configuration is based on a 5.1 speaker layout with 4 overhead, or Dolby Atmos-enabled speakers. A 7.1.2 or 7.1.4 configuration is based on a 7.1 speaker layout with 4 overhead, or Dolby Atmos-enabled speakers. A 9.1.2 configuration is based on a 9.1 speaker layout with 2 overhead speakers. (* with additional power amplifier).

Built-in Bluetooth,
Built-in Wi-Fi and AirPlay, DLNA
Many portable devices are equipped with Bluetooth wireless connectivity, and the AVR-X7200W's built-in Bluetooth wireless technology lets you stream your favourite audio tracks from up to 8 Bluetooth enabled devices, such as smartphones, portable audio players and tablets. With the built-in Wi-Fi wireless technology, the AVR-X7200W connects to the internet through your home network, opening up a world of music from internet radio stations, as well as streaming subscription service Spotify via very latest Spotify Connect scheme. With AirPlay, you can enjoy listening to your tracks wirelessly from your portable iOS device, including iPhone, iPod touch, and iPad. DLNA 1.5 certification lets you connect to your PC or Mac via your home network wirelessly for additional streaming capabilities. Our Denon Remote App lets you easily control the AVR-X7200W with your portable device, and is available for Apple and Android devices as well as the Kindle Fire.

Equipped with 7+1 input and 2+1 output
HDMI terminals that fully support next-generation 4K displays
Eight systems are provided for the 4K video signal supporting HDMI input. One of these systems is located at the front so that you can easily enjoy video from a movie camcorder, game console, or smart phone. The HDMI output has a new terminal for zone output in addition to 2 systems capable of simultaneous output to allow the HDMI input video and audio to be output to a sub-zone.
Specificatii tehnice pentru Receiver Denon AVR-X7200WA
Link producator: http://denon.co.uk/uk/product/HomeTheater/AVReceivers/AVRX7200W
| | |
| --- | --- |
| Numar canale amplificate: | 9 |
| Putere RMS: | 2 x 150 W ( 8 ohm, 0.08% THD ) |
| Iesiri preamplificate: | 11.2 |
| Format multicanal: | Dolby Digital+ / Atmos / TrueHD / DTS:X / DTS-HD |
| Upscale Video: | Da |
| Video HDMI (in/out): | 8 / 3 |
| Video Composite (in/out): | 5 / 2 |
| Video Component (in/out): | 3 / 1 |
| Audio Analog (in/out): | 7 / 0 |
| Audio Optic (in/out): | 2 / 0 |
| Audio Coaxial (in/out): | 2 / 0 |
| Internet: | Da |
| Bluetooth: | Da |
| Preamplificator Phono: | Da |
| Dimensiuni: | 43.4 x 43.7 x 19.5 cm |
| Greutate: | 17.1 kg |
ACCESORII SI PRODUSE COMPLEMENTARE
REVIEW-URI PENTRU Receiver Denon AVR-X7200WA
Momentan produsul Receiver Denon AVR-X7200WA nu are nici un comentariu din partea utilizatorilor. Fii tu primul care adauga un comentariu.
Subiecte de pe AVstore.ro/blog/ care au legatura cu Receiver Denon AVR-X7200WA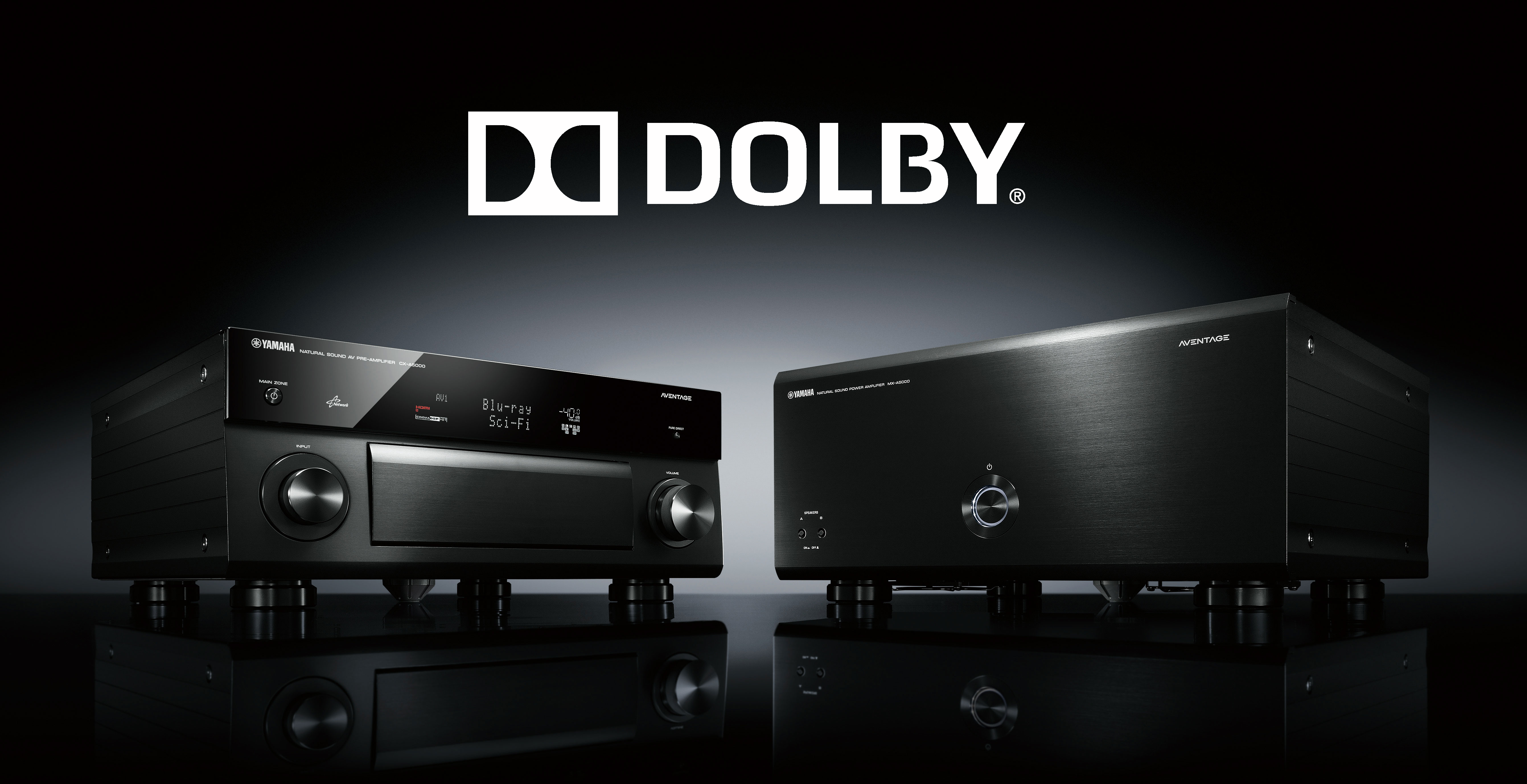 Tutorial formate surround Dolby
Un cinematograf privat in camera de zi, acesta este visul oricarui impatimit de filme. Traim intr­-o perioada in care progresul tehnologic in domeniul digital este urias, procesoarele de sunet sunt de la an la an mai performante, iar oferta in domeniul home-cinema este foarte variata. Ce este, de fapt, sunetul multicanal? Este o coloana sonora ce contine mai multe piste audio diferite si care, de obicei, insoteste un material video, un film, un concert, documentar s.a.m.d. Fiecare pista di
DE CE SA ALEG AVSTORE.RO?
La AVstore.ro cumperi la preturi PROMO, poti plati in rate si ai livrare GRATUITA pentru comenzi peste 300RON in reteaua Fan Courier.
Vezi specificatii tehnice, review-uri si pareri despre Receiver Denon AVR-X7200WA (ref.28962).
Disclaimer: Echipa AVstore.ro încearcă să menţină acurateţea informaţiilor la Receiver Denon AVR-X7200WA dar rareori acestea pot conţine mici inadvertenţe, ex: accesorii neincluse în preţ, specificaţii tehnice diferite, informaţii neactualizate despre preţ şi stoc. Ne poţi contacta oricând pentru a clarifica eventuale nelămuriri. Nu uita să menţionezi în corespondenţa ta numele exact al produsului - Receiver Denon AVR-X7200WA