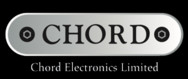 Chord Electronics CPA 3000

ATENŢIE: Produsul Chord Electronics CPA 3000 nu mai este disponibil la AVstore.ro.
Acest lucru se datorează de cele mai multe ori faptului că producătorul Chord Electronics a încetat să mai fabrice acest model sau l-a înlocuit cu unul mai performant.
Prezentare generala Chord Electronics CPA 3000
Four pairs of fully balanced XLR style inputs, four pairs of RCA unbalanced inputs. Balanced line construction
Remote & manual control with display system. AV Bypass function. Highly accurate VU signal detect meters ( switchable ). Latest Ultra High Frequency power supply technology.
Chord Electronics Ltd is pleased to introduce the CPA3000 as the next in the range of our new generation of pre-amplifier products. Using similar technology as the highly successful CPA5000 reference pre-amplifier the CPA3000 also features a high frequency switch mode power supply and ultra low noise circuitry to give the very best noise floor performance.
Four pairs of balanced style XLR inputs allows for great flexibility with two additional RCA inputs for unbalanced sources. A single tape loop is available for playback and also to record from any of the connected sources.
Front panel controls allow for easy input and output selection if required but changes can also be made via the supplied remote control. Two polished and nickel plated aluminium controls feature prominently to manually adjust the volume and the balance and give easy visual reference of the settings. Using the precision motorised Alps potentiometers levels can also be adjusted by remote control. All settings are clearly visible via the large easy to read vacuum fluorescent display.
The CPA3000 is feature rich with the inclusion of fully balanced AV Bypass circuitry that allows for direct connection to an AV processor at full signal level, routing the signal directly from input to output avoiding the volume potentiometer. This gives a truly flexible system for the purest two channel stereo reproduction converting for use in a multichannel AV system with a simple press of a switch.
Cleverly situated under the main display, signal detection indicators have been replaced with highly accurate VU meters. These give both clear signal detection and accurate input level. Naturally via the front panel control, these may be selected or disabled as required.
Remote triggering outputs are available at the rear of the unit to activate power amplifiers or AV processors. These are active as soon as power is applied via the rear switch.
Packed with features and universal connectivity the CPA3000 also features our trademark aluminium casework construction. This gives it stunning looks and solid build quality to match. The CPA3000 is the ideal pre-amplifier for any system.
REVIEW-URI PENTRU Chord Electronics CPA 3000
Momentan produsul Chord Electronics CPA 3000 nu are nici un comentariu din partea utilizatorilor. Fii tu primul care adauga un comentariu.
DE CE SA ALEG AVSTORE.RO?
La AVstore.ro cumperi la preturi PROMO, poti plati in rate si ai livrare GRATUITA pentru comenzi peste 300RON in reteaua Fan Courier.
Vezi specificatii tehnice, review-uri si pareri despre Chord Electronics CPA 3000 (CPA3000).
Disclaimer: Echipa AVstore.ro încearcă să menţină acurateţea informaţiilor la Chord Electronics CPA 3000 dar rareori acestea pot conţine mici inadvertenţe, ex: accesorii neincluse în preţ, specificaţii tehnice diferite, informaţii neactualizate despre preţ şi stoc. Ne poţi contacta oricând pentru a clarifica eventuale nelămuriri. Nu uita să menţionezi în corespondenţa ta numele exact al produsului - Chord Electronics CPA 3000