CD ECM Records Anna Gourari - Bach, Hindemith, Gubaidulina: Canto Oscuro
Mai 2011 - Compozitori: Bach, Paul Hindemith, Sofia Gubaidulina

Anna Gourari - pian

When she won the 1994 Düsseldorf Shumann Competition she was thought to show 'an almost mystical quality' while the critic Harold Schonberg found her playing 'free but never eccentric'. Much of this programme is contemplative but she's nonetheless a powerful player in the counterbalancing Chaconnes: the inevitable Bach/Busoni and a dissonant one by Sofia Gubaidulina (very compelling). [...] The piano recording has real presence. [ Christopher Breunig, Hi-Fi News ]
Prezentare generala CD ECM Records Anna Gourari - Bach, Hindemith, Gubaidulina: Canto Oscuro
2011


Bach - Busoni
Paul Hindemith
Sofia Gubaidulina


Interpreteaza: Anna Gourari - pian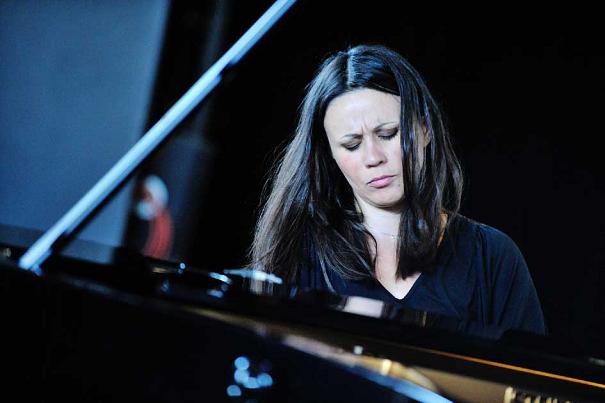 ecmwebsite:
"From light to brokenness, the program tilts its wings eastward to Sofia Gubaidulina's Chaconne. Composed in 1962, this deconstruction of a b-minor triad represents an key period in the Russian composer's development. One may be tempted to read grand philosophical statements of suffering into such music, when really it turns itself inside out for all to hear. This is not an evocation of suffering, per se, but an acknowledgment of its necessity. The effect is such that even the overt references to Bach come across as probing, strangely confident, and spiraled like a unicorn's horn. Its elegiac impulse is foxed by ragged edges, given light in measured doses. Here is a lighthouse without a vessel to guide, a signal without a flare.

Paul Hindemith (1895-1963), a prolific composer yet one whose piano works have only in recent years begun to crop up on CD programs, is given plenty of space in Gourari's ecstatic take on his Suite "1922." Although its effect would surely have raised a few eyebrows that same year, as was Hindemith's intention, today his experiment stands as a fascinating cross-section of early expressionism. Over the course of five parts, this jocular, if rigorous, piece takes us on a wild ride. Titles like "Shimmy," "Boston," and "Ragtime" transport the listener to a time when said dances still hit the floor, when financial doom was still some years away. Such historical perspective lends poignancy to the central movement, a "Nachtstück." Like a fragment of title card found in the wreckage of a silent film warehouse, it tells only part of the story that its context makes abundantly clear. Hindemith's references are seeds for more complexly developed ideas and beg comparison with contemporary George Antheil, whose own "Shimmy" graces Herbert Henck's fascinating Piano Music. Gourari's resolute command of, and passion for, the material makes this a benchmark recording.

Busoni resurrects Bach again in his supernal arrangement of the Chaconne from the solo violin Partita No. 2. The mighty Chaconne has always been a keystone in Bach's solo literature. That it speaks with the same colors is testament both to arranger and performer. From the chord-enhanced arpeggios to the requisite drama throughout, Gourari allows the music to resound not by means of surface but interior. If Busoni has given it an elastic quality, then she has stretched it to the limit in an interpretation that promises to open new doorways with every listen.

Were this program a long day, Bach's e-minor Prélude (transposed here to b minor) would be its longed-for slumber. In a stained glass arrangement courtesy of composer-conductor Alexander Siloti (1863-1945), this relatively small piece from the Clavier-Büchlein vor Wilhelm Friedemann Bach reminds us that duration has nothing to do with density. There is bounty in this music that one discovers through living it."
 * * *
When she won the 1994 Düsseldorf Shumann Competition she was thought to show 'an almost mystical quality' while the critic Harold Schonberg found her playing 'free but never eccentric'. Much of this programme is contemplative but she's nonetheless a powerful player in the counterbalancing Chaconnes: the inevitable Bach/Busoni and a dissonant one by Sofia Gubaidulina (very compelling). [...] The piano recording has real presence.
Christopher Breunig, Hi-Fi News

Three works by Johann Sebastian Bach feature on this recording by the Russian classical pianist Anna Gourari, but it is her performance of contrasting works by Sofia Gubaidulina and Paul Hindemith that stops this simply being a modern exploration of Bach's music. Gubaidulina displays a sharply angular and admittedly uncomfortable style in her Chaconne, making Hindemith's 1922 – Suite Für Klavier seem almost Romantic by contrast. The three Bach works are the highlight of the recording, enabling Gourari to display an exemplary technique and feeling.
Alexander Bryce, Scotland on Sunday
 
Pianist Anna Gourari belongs among the very best of a growing number of young classical musicians who view making records not as a display of technical and interpretative skill, but as a means of musical exploration. Her recordings are intimate offerings of haunting beauty. […] On her latest CD, Canto Oscuro (Edition of Contemporary Music New Series), Gourari meanders across centuries of music, her selections ranging from Bach to contemporary Russian composer Sofia Gubaidulina. Gourari brings to light the inner connections in the pieces she has chosen. The dialogue between the composers is mesmerizing, as is Gourari's idiosyncratic approach to color, phrasing, and sound. […] Never sentimental, Gourari's playing has the transcendent quality of prayer. As she proceeds from Bach to Gubaidulina, on to Hindemith, and then back to Bach, the music flows like a conversation in which Bach is both subject and participant. The pianist creates drama by juxtaposing the rarefied simplicity of the opening choral with the complexities of Gubaidulina's piece, which introduces us to a contemporary aesthetic shrouded in a baroque form.
Allesandro Cassin, The Brooklyn Rail


REVIEW-URI PENTRU CD ECM Records Anna Gourari - Bach, Hindemith, Gubaidulina: Canto Oscuro
Momentan produsul CD ECM Records Anna Gourari - Bach, Hindemith, Gubaidulina: Canto Oscuro nu are nici un comentariu din partea utilizatorilor. Fii tu primul care adauga un comentariu.
Subiecte de pe AVstore.ro/blog/ care au legatura cu CD ECM Records Anna Gourari - Bach, Hindemith, Gubaidulina: Canto Oscuro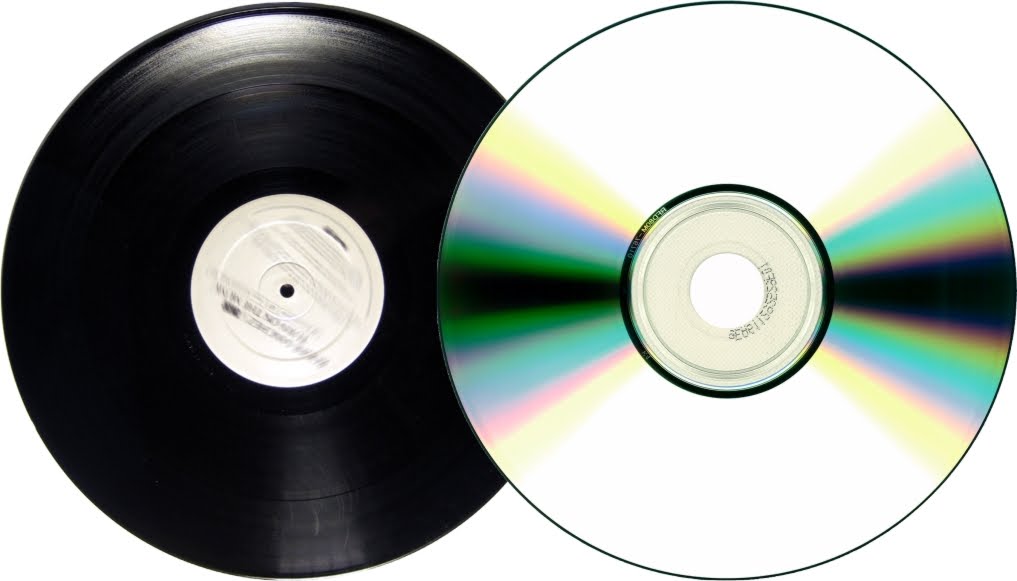 Albume CD si Vinil in categoria Muzica la AVstore.ro
Incepem anul 2015 cu o premiera. Puteti achizitiona de la AVstore nu numai echipamentele destinate reproducerii muzicii ci si inregistrari de cea mai buna calitate, pe suportul preferat de dumneavoastra - CD sau
DE CE SA ALEG AVSTORE.RO?
La AVstore.ro gasesti un pret excelent, poti plati in rate si poti alege din intreaga gama de Muzica CD ECM Records.
Vezi specificatii tehnice, review-uri si pareri despre CD ECM Records Anna Gourari - Bach, Hindemith, Gubaidulina: Canto Oscuro (CD2255).
Disclaimer: Echipa AVstore.ro încearcă să menţină acurateţea informaţiilor la CD ECM Records Anna Gourari - Bach, Hindemith, Gubaidulina: Canto Oscuro dar rareori acestea pot conţine mici inadvertenţe, ex: accesorii neincluse în preţ, specificaţii tehnice diferite, informaţii neactualizate despre preţ şi stoc. Ne poţi contacta oricând pentru a clarifica eventuale nelămuriri. Nu uita să menţionezi în corespondenţa ta numele exact al produsului - CD ECM Records Anna Gourari - Bach, Hindemith, Gubaidulina: Canto Oscuro