DefinitiveTechnology ProCinema 600 System
Cod produs:
PROCINEMA600SYSTEM
Culori disponibile:


Prezentare generala DefinitiveTechnology ProCinema 600 System
ProCinema 600 Subwoofer/Satellite System--An Affordable Miracle!
The ProCinema 600 System is Definitive's most affordable 6-piece home theater system incorporating 4 identical easy to place satellite speakers for front and surround channels, a matching center channel loudspeaker and a robust powered subwoofer. But don't let its small size and affordable price fool you—the ProCinema is a remarkably sophisticated product with huge sound. The system's components incorporate many of the same technologies as Definitive's top-of-the-line models including BDSS drivers, pure aluminum dome tweeters, planar pressure coupled mid/bass radiators and a 250-Watt powered subwoofer for home theater sound quality that will astound your friends and family when they hear your system for the first time.

The Secret to Their Big Sound
Competing satellite speakers of this size usually have weak lower-midrange response; that part of the audio range that contains the "warmth" and "body" of voices and musical instruments. Listen to a male vocal on typical small satellite speakers and you will instantly hear what we mean. The ProCinema satellites avoid this critical problem by pressure-coupling our exclusive Balanced Double Surround System (BDSS) technology driver to an equal-sized mid/bass radiator cleverly placed on the top of the satellite. This technique doubles the lower-midrange radiating area of the speaker without increasing the size of the enclosure. You"ll enjoy the kind of rich, warm and life-like sound quality that you thought was only possible with big, hard to place speakers.

Center Channel Muscle
As much as 75% of a movie's soundtrack is played by the center channel loudspeaker making it arguably the most important speaker in a home theater system. It is the key to getting intelligible dialog and true-to-life sound effects. So we lavished extra attention on the ProCinema 600's center speaker. It features 2 of the same BDSS drivers as the satellites along with 2 mid/bass radiators on the sides of the enclosure, allowing it to play loud and clear with high tonal accuracy.

Big Beefy Bass
The Low Frequency Effects of a movie's soundtrack bring excitement, realism and just plain fun to action, adventure and sci-fi movies. Worry not, Definitive has bass down pat. The ProCinema 600's subwoofer features a 250 Watt amplifier driving a high excursion 8 inch woofer that is pressure-coupled to an 8 inch Low Bass radiator on the bottom of the enclosure. The net radiating area of the 600 sub is 27% greater than a single 10 inch woofer but with better speed, pitch definition and control.

Easy to Place, Easy to Use
Small enough to disappear in a room but beautiful when in plain view the 600 satellites can be shelf-mounted with their unique tri-lobed base, wall-mounted using the built-in keyhole mount or optional ProMount 80 pivot mount or stand mounted with their optional floor stands. The center channel speaker has an adjustable foot for shelf mounting or can be wall-mounted using two optional ProMount 80 articulating brackets.

To make adjusting the subwoofer's output as easy as possible we placed the sub volume control on the side of the subwoofer's enclosure.

The Sound
Sonically, the new ProCinema 600 System is a revelation in terms of achieving incredible sound at an affordable price. Their imaging is absolutely boxless, spacious and three dimensional while delivering pinpoint specificity and localization when called for. They are velvety smooth with you-are-there presence which is hard to find at any price and unheard of in this price range. The 600 system is dynamic but capable of great subtlety so it excels equally with music or movies.
Specificatii tehnice pentru DefinitiveTechnology ProCinema 600 System
Link producator: http://www.definitivetech.com/products/procinema-600-system
Tip surround (numar de boxe):
Soundbar + sateliti wireless
Caracteristici boxe:
Satellites
1x Tweeter 1" (2.54cm) - Pure Aluminum Dome
1x Mid / Woofer 3 1/4" (8.26cm)
1x Bass Radiator 3 1/4" (8.26cm)
Center
1x Tweeter 1" (2.54cm) - Pure Aluminum dome
2x Mid / Woofer 3 1/4" (8.26cm) - BDSS bass/ midrange drivers
2x Bass Radiator 3 1/4" (8.26cm)
Subwoofer
1x Subwoofer 8" (20.32cm) - Polymer core
Posibilitate sateliti wireless:
Nu suporta
Functii speciale:
Total Frequency Response
Subwoofer 22 Hz - 150 Hz
Center 22 Hz - 30 kHz
Satellites 55 Hz - 30 kHz
Nominal Impedance
Subwoofer 8 ohm
Center 8 ohm
Crossover
Power Handling 10 - 150 watts per channel
Maximum Sensitivity
Center 89 dB
Satellites 88 dB
REVIEW-URI PENTRU DefinitiveTechnology ProCinema 600 System
Momentan produsul DefinitiveTechnology ProCinema 600 System nu are nici un comentariu din partea utilizatorilor. Fii tu primul care adauga un comentariu.
Subiecte de pe AVstore.ro/blog/ care au legatura cu DefinitiveTechnology ProCinema 600 System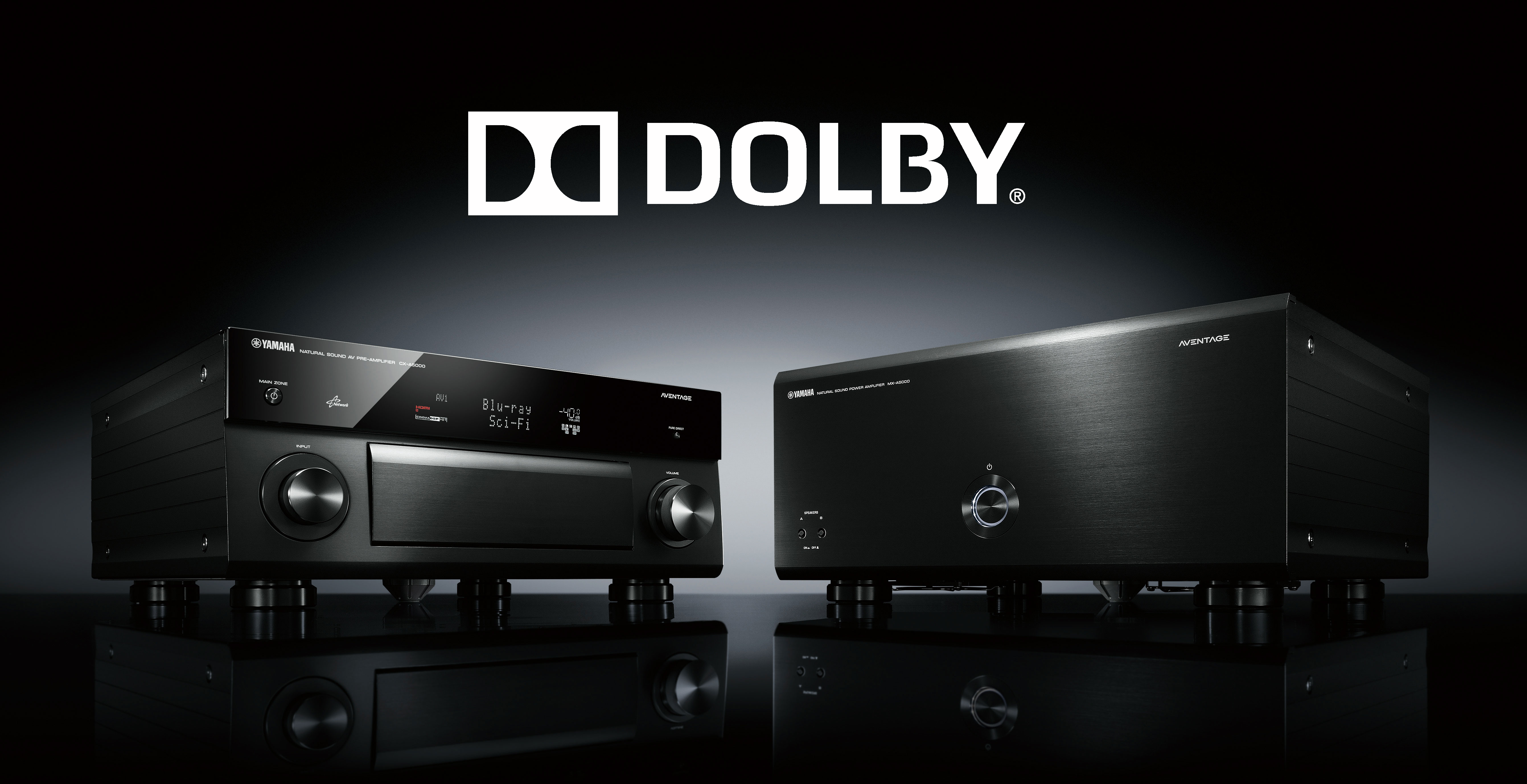 Tutorial formate surround Dolby
Un cinematograf privat in camera de zi, acesta este visul oricarui impatimit de filme. Traim intr­-o perioada in care progresul tehnologic in domeniul digital este urias, procesoarele de sunet sunt de la an la an mai performante, iar oferta in domeniul home-cinema este foarte variata. Ce este, de fapt, sunetul multicanal? Este o coloana sonora ce contine mai multe piste audio diferite si care, de obicei, insoteste un material video, un film, un concert, documentar s.a.m.d. Fiecare pista di
DE CE SA ALEG AVSTORE.RO?
La AVstore.ro cumperi la preturi PROMO, poti plati in rate si ai livrare GRATUITA pentru comenzi peste 300RON in reteaua Fan Courier.
Vezi specificatii tehnice, review-uri si pareri despre DefinitiveTechnology ProCinema 600 System (PROCINEMA600SYSTEM).
Disclaimer: Echipa AVstore.ro încearcă să menţină acurateţea informaţiilor la DefinitiveTechnology ProCinema 600 System dar rareori acestea pot conţine mici inadvertenţe, ex: accesorii neincluse în preţ, specificaţii tehnice diferite, informaţii neactualizate despre preţ şi stoc. Ne poţi contacta oricând pentru a clarifica eventuale nelămuriri. Nu uita să menţionezi în corespondenţa ta numele exact al produsului - DefinitiveTechnology ProCinema 600 System