Boxe Heco Ambient 5.1 A Aluminium Black
Cod produs:
REF19624ALUMINIUMBLACK
Prezentare generala Boxe Heco Ambient 5.1 A Aluminium Black
Ambient 5.1A home-cinema loudspeaker system
The Heco Ambient 5.1A home-cinema loudspeaker system demonstrates that high-quality design and outstanding sound do not necessarily have to contradict each other. Four compact satellites, a centre and subwoofer, which may be variably positioned in the room, allow the system to be set up discreetly in the living area. Closer scrutiny reveals the components? genuine quality. The cases on all five loudspeakers have been made of low-resonance brushed aluminium. All satellites possess a substantial base made from hardened 6mm safety glass. The front and rear panels gleam in a sophisticated piano black finish. Connection is via gold-plated screw terminals. However, it´s the interior which decisively determines the acoustic properties. No compromises were made here and many details of the component parts such as the cone materials are already familiar from Heco´s high-end range of audio loudspeakers.

HIGHLIGHTS
Powered bass reflex subwoofer
• 'Down-fire' construction
• Air-flow optimized reflex port
• High-power long-throw subwoofer with hardened paper cone
• Real-time Limiter
• Active SPL equalization
• Solid MDF cabinet with high gloss front and solid base-plate
• Level and crossover-frequency adjustable
• Phase switchable 0° - 180°
• High level input
• Low level input
• Standby circuit with low power
consumption <1W
• Power switch
• Switchable mains voltage 115/230 V
Satellites and center speaker
• Tweeter with ¾" soft dome and neodymium magnet system
• 3" woofer-midrange optimized for broadband reproduction with light longfiber cellulose cone, long-throw surround and high-capacity voice coil
• Klippel® optimized magnet system
• Elaborate crossover with high-quality components
• Overload protection
• Low-resonance housing made of brushed aluminium
• Satellites with solid feet made of 6 mm safety glass
• High-quality terminal with solid gold-plated screw connectors
• Center speaker magnetically shielded
• 4 wall mounts for satellites included
• Solid speaker stand for satellites available as optional accessory
Specificatii tehnice pentru Boxe Heco Ambient 5.1 A Aluminium Black
Link producator: http://www.heco-audio.de/index.php?id=4435&L=1
Descriere:
Sat: 2 way speaker
Center: 2 way speaker
Sub: bass reflex, downfire
Difuzoare:
Sat: 3" woofer
¾" tweeter
Center: 2 x 3" woofer
¾" tweeter
Sub: 8" subwoofer
Raspuns in frecventa:
Sat: 80 - 34000 Hz Center: 80 - 34000 Hz Sub: 28 – 200 Hz
Sensibilitate (2,83V/1 m):
88 dB
Putere RMS:
Sat: 50 Watt(s)
Center: 60 Watt(s)
Sub: 60 Watt(s)

Impedanta nominala:
Sat: 4 - 8 Ohm(s) Center: 4 - 8 Ohm(s) Sub: activ
Frecventa crossover:
Sat: 3600 Hz Center: 3600 Hz Sub: 50 – 200 Hz
Dimensiuni:
Sat: 90 x 155 x 117 mm Center: 222 x 92 x 117 mm Sub: 236 x 410 x 390 mm
Greutate:
Sat: 1.3 kg Center: 1.9 kg Sub: 11.5 kg
Putere dinamica:
Sat: 100 Watt(s) Center: 120 Watt(s) Sub: 120 Watt(s)
Tip boxe:
Sisteme surround
Review-uri:
http://www.heco-audio.de/fileadmin/user_upload/Produkte/Ambient_5.1A_vhv_2_12_en.pdf
REVIEW-URI PENTRU Boxe Heco Ambient 5.1 A Aluminium Black
Momentan produsul Boxe Heco Ambient 5.1 A Aluminium Black nu are nici un comentariu din partea utilizatorilor. Fii tu primul care adauga un comentariu.
Subiecte de pe AVstore.ro/blog/ care au legatura cu Boxe Heco Ambient 5.1 A Aluminium Black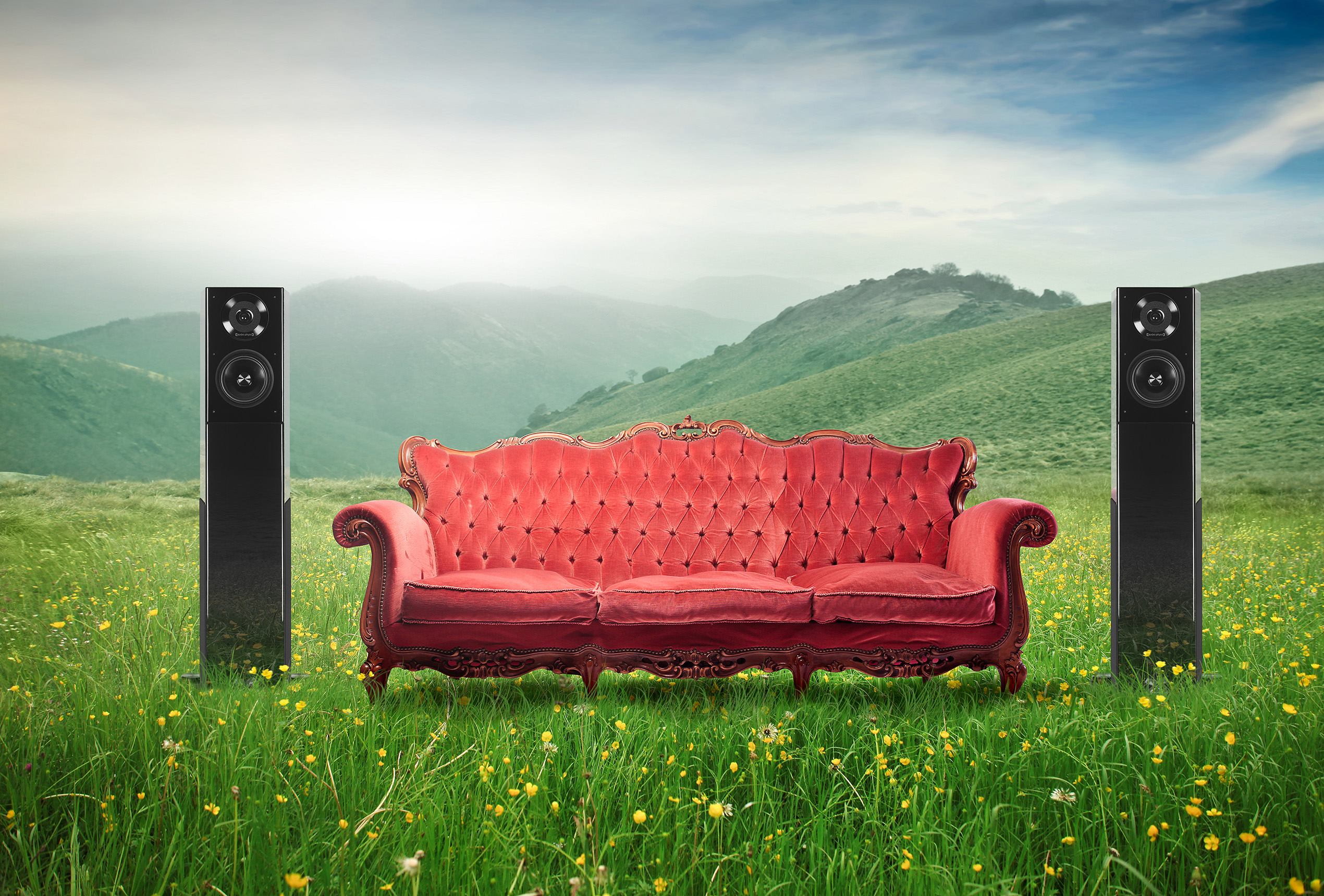 Amplasarea boxelor in camera
Amplasarea corecta a boxelor in camera este cel mai ieftin si mai simplu upgrade pe care il puteti face sistemului dumneavoastra stereo. In cazul in care nu sunteti multumiti de sunet, este foarte indicat sa incercati sa cautati o asezare optima a boxelor inainte de a testa un nou amplificator, un nou DAC sau alte cabluri. Este posibil ca simpla mutare a incintelor sa rezolve mai multe
DE CE SA ALEG AVSTORE.RO?
La AVstore.ro cumperi la preturi PROMO, poti plati in rate si ai livrare GRATUITA pentru comenzi peste 300RON in reteaua Fan Courier.
Vezi specificatii tehnice, review-uri si pareri despre Boxe Heco Ambient 5.1 A Aluminium Black (REF19624ALUMINIUMBLACK).
Disclaimer: Echipa AVstore.ro încearcă să menţină acurateţea informaţiilor la Boxe Heco Ambient 5.1 A Aluminium Black dar rareori acestea pot conţine mici inadvertenţe, ex: accesorii neincluse în preţ, specificaţii tehnice diferite, informaţii neactualizate despre preţ şi stoc. Ne poţi contacta oricând pentru a clarifica eventuale nelămuriri. Nu uita să menţionezi în corespondenţa ta numele exact al produsului - Boxe Heco Ambient 5.1 A Aluminium Black