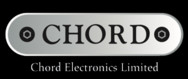 Amplificator casti Chord Electronics Hugo

ATENŢIE: Produsul Amplificator casti Chord Electronics Hugo nu mai este disponibil la AVstore.ro.
Acest lucru se datorează de cele mai multe ori faptului că producătorul Chord Electronics a încetat să mai fabrice acest model sau l-a înlocuit cu unul mai performant.
Prezentare generala Amplificator casti Chord Electronics Hugo
Hugo reference-grade DAC/headphone amp - coming Jan 2014
To celebrate the 20th anniversary of our ground-breaking and game-changing DAC 64, we will be launching something very special in the new year. Based on the same FPGA DAC technology that has helped establish Chord Electronics as an authority in digital audio, the company will be introducing a reference-level portable – a world first in audio history.

Called Hugo (because you can take Hugo wherever 'you-go'), the new device offers studio-master-tape sound quality, advanced connectivity and uncompromising file playback capability, all from a palm-sized player. Hugo is the world's most advanced headphone amp/DAC, offering five digital inputs including A2DP aptX Bluetooth, plus advanced 384kHz PCM and DSD 128 playback for today's high-resolution DXD (Digital eXtreme Definition) music files.

The new Hugo, which can be used as both a portable headphone amp/DAC as well as a reference-level source component in a static system, brings the renowned digital audio expertise of Rob Watts and Chord Electronics to serious headphone listening, enabling consumers to experience a world of super-high-resolution music via their headphones. It offers unsurpassed performance and technology and is unrivaled in the marketplace, thanks to its bespoke technology, FPGA circuitry and advanced file-playback capability.

Hugo is ready to take advantage of today's advanced studio-master-quality (DXD) music files. It can decode sample rates ranging from 44.1kHz to 384kHz (PCM), allowing audiophiles to experience music in true high definition, along with the best possible reproduction of CD-quality music. Hugo also benefits from two advanced USB inputs: one driverless input for legacy USB devices and one asynchronous high- definition USB port for operation up to 384kHz. Thanks to two additional digital inputs, coaxial and optical, any connected component with a digital output will also benefit from Hugo's advanced technology.

Building on the strengths on the (two-years'-running) What Hi-Fi? Sound and Vision 'Best DAC' QuteHD, the new Hugo also has A2DP Bluetooth capability and uses a custom-made module with the aptX codec to feed a digital signal directly into the DAC circuitry, so even without cables, high-quality music can still be enjoyed.

In addition to 384kHz PCM files, the Hugo can also process DSD 128 data using the latest DSD-over-PCM standard (DoP). Whether using Mac OS or Windows OS, Chord Electronics' own proprietary driver software is provided, removing the restrictions of current operating system audio playback.

Hugo has a built-in battery-charging circuit, with a full charge reached in approximately two hours. Hugo takes no power over its USB input (as this is severely limited with many partnering products) and only takes signal data, therefore, it is fully compatible with all iPhone, iPad and Android devices. Further features include an advanced reference-grade digital volume control that does not lose bits.

Like all Chord Electronics products, Hugo is built to last. The casework is precision- machined from aircraft-grade aluminium, with a bright silver hard-anodised finish (note: spotlight image shows titanium-finish prototype). Complementing the design is a top-mounted 'porthole' that gives users an intriguing insight into the internal circuitry, which changes colour with differing incoming sample rates.

Hugo is based upon Rob Watts' and Chord Electronics' famous bespoke DAC technologies and is the latest edition to Chord Electronics' beautiful high-performance product range.


Specifications

Inputs
• Optical TOSLink 24-bit/192kHz-capable
• RCA coaxial input 24-bit/384kHz-capable
• Driverless USB input 16-bit/48kHz-capable (designed for tablets/phones)
• HD USB input 32-bit/384KHz and DSD128-capable (for computer/laptop playback; requires driver installation on Windows, others TBC)


Outputs
• 2x3.5mm headphone jacks
• 1x6.35mm (1/4 inch) headphone jack
• 1x (pair) stereo RCA phono output

Technical specs

• Advanced digital volume control
• Crossfeed filter network
• Battery powered for approximately 14 hours operation
• Input, sample rate and volume level indication by colour-change LEDs
• 26K tap-length filter (more than double when compared to the QuteHD DAC)
• THD: 140dB
• Headphone output: 110dB SPL into a 300ohm headphone load
REVIEW-URI PENTRU Amplificator casti Chord Electronics Hugo
Momentan produsul Amplificator casti Chord Electronics Hugo nu are nici un comentariu din partea utilizatorilor. Fii tu primul care adauga un comentariu.
Subiecte de pe AVstore.ro/blog/ care au legatura cu Amplificator casti Chord Electronics Hugo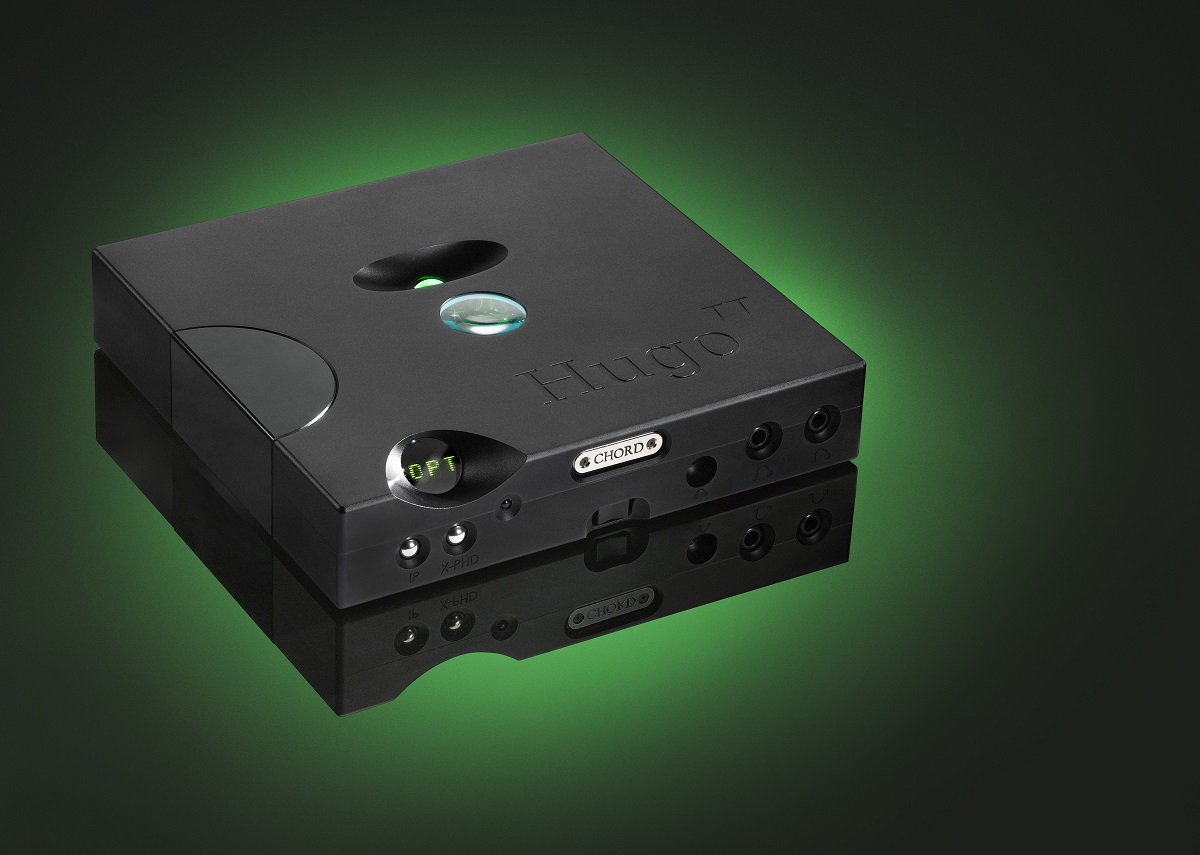 Chord Hugo pentru desktop
Chord Electronic a lansat la CES 2015 noul Hugo TT ( DAC/amplifiator de căști ) La lansarea lui în 2014, Hugo a șocat piața audio prin nivelul nemaiîntâlnit de performanță oferit de un DAC de 1,700 euro, care avea incorporat un amplificator excelent de căști și funcționa pe baterie internă. DACul integrat a fost atât de bun încât Hugo a ajuns să fie folosit în multe sisteme de
DE CE SA ALEG AVSTORE.RO?
La AVstore.ro cumperi la preturi PROMO, poti plati in rate si ai livrare GRATUITA pentru comenzi peste 300RON in reteaua Fan Courier.
Vezi specificatii tehnice, review-uri si pareri despre Amplificator casti Chord Electronics Hugo (ref.26746).
Disclaimer: Echipa AVstore.ro încearcă să menţină acurateţea informaţiilor la Amplificator casti Chord Electronics Hugo dar rareori acestea pot conţine mici inadvertenţe, ex: accesorii neincluse în preţ, specificaţii tehnice diferite, informaţii neactualizate despre preţ şi stoc. Ne poţi contacta oricând pentru a clarifica eventuale nelămuriri. Nu uita să menţionezi în corespondenţa ta numele exact al produsului - Amplificator casti Chord Electronics Hugo