VINIL Universal Records Nirvana: MTV Unplugged In New York
In stoc

Showroom Herastrau
2008 - "If In Utero is a suicide note, MTV Unplugged in New York is a message from beyond the grave, a summation of Kurt Cobain's talents and pain so fascinating, it's hard to listen to repeatedly" AllMusic
Prezentare generala VINIL Universal Records Nirvana: MTV Unplugged In New York
2008

A
"About a Girl" – 3:37
"Come as You Are" – 4:13
"Jesus Doesn't Want Me for a Sunbeam" (Eugene Kelly, Frances McKee) – 4:37
"The Man Who Sold the World" (David Bowie) – 4:20
"Pennyroyal Tea" – 3:40
"Dumb" – 2:52
"Polly" – 3:16
B
"On a Plain" – 3:44
"Something in the Way" – 4:01
"Plateau" (Curt Kirkwood) – 3:37
"Oh, Me" (Kirkwood) – 3:26
"Lake of Fire" (Kirkwood) – 2:56
"All Apologies" – 4:23
"Where Did You Sleep Last Night" (Traditional; arranged by Lead Belly) – 5:08



AllMusic :
"If In Utero is a suicide note, MTV Unplugged in New York is a message from beyond the grave, a summation of Kurt Cobain's talents and pain so fascinating, it's hard to listen to repeatedly. Is it the choice of material or the spare surroundings that make it so effective? Well, it's certainly a combination of both, how the version of the Vaselines' "Jesus Doesn't Want Me for a Sunbeam" or the three covers of Meat Puppets II songs mean as much as "All Apologies" or "Something in the Way." This, in many senses, isn't just an abnormal Nirvana record, capturing them in their sincerest desire to be R.E.M. circa Automatic for the People, it's the Nirvana record that nobody, especially Kurt, wanted revealed. It's a nakedly emotional record, unintentionally so, as the subtext means more than the main themes of how Nirvana wanted to prove its worth and diversity, showcasing the depth of their songwriting. As it turns out, it accomplishes its goals rather too well; this is a band, and songwriter, on the verge of discovering a new sound and style. Then, there's the subtexts, as Kurt's hurt and suicidal impulses bubble to the surface even as he's trying to suppress them. Few records are as unblinkingly bare and naked as this, especially albums recorded by their peers. No other band could have offered covers of David Bowie's "The Man Who Sold the World" and the folk standard "Where Did You Sleep Last Night" on the same record, turning in chilling performances of both -- performances that reveal as much as their original songs. "


Wiki:
"Nirvana had been in negotiations with MTV to appear on its acoustic-based show MTV Unplugged for some time. It was while touring with the Meat Puppets that Nirvana frontman Kurt Cobain finally accepted. The band wanted to do something different from a typical MTV Unplugged episode for its performance. According to drummer Dave Grohl, "We'd seen the other Unpluggeds and didn't like many of them, because most bands would treat them like rock shows—play their hits like it was Madison Square Garden, except with acoustic guitars." The group looked at Mark Lanegan's 1990 album The Winding Sheet as a source of inspiration. Among the ideas the band members came up with included covering David Bowie's "The Man Who Sold the World" and inviting members of the Meat Puppets to join them on stage. Still, the prospect of performing an entirely acoustic show made Cobain nervous.

The band dedicated two days to rehearsals. The rehearsal sessions were tense and difficult, with the band running into problems performing various songs. During the sessions, Cobain disagreed with MTV as to how the performance should be presented. Producer Alex Coletti recollected that the network was unhappy with the band's choice of the Meat Puppets as guests ("They wanted to hear the 'right' names-Eddie Vedder or Tori Amos or God knows who", Coletti recalled) and the dearth of hit Nirvana songs on the setlist. Upset, the day before filming was set to take place, Cobain refused to play. However, he appeared at the studio the following afternoon. Cobain was suffering from drug withdrawal and nervousness at the time; one observer said, "There was no joking, no smiles, no fun coming from him... Therefore, everyone was more than a little worried about his performance."

Nirvana taped its performance for MTV Unplugged on November 18, 1993, at Sony Studios in New York City. Despite the show's premise, Cobain insisted on running his acoustic guitar through his amplifier and effects pedals. Coletti built a fake box in front of the amplifier to disguise it as a monitor wedge. Coletti said, "It was Kurt's security blanket. He was used to hearing this guitar through his Fender. He wanted those effects. You can hear it on 'The Man Who Sold The World.' It's an acoustic guitar, but he's obviously going through an amp." Nirvana was augmented by guitarist Pat Smear and cellist Lori Goldston, who had been touring with the band. Cobain suggested that the stage be decorated with stargazer lilies, black candles, and a crystal chandelier. Cobain's request prompted the show's producer to ask him, "You mean like a funeral?", to which the singer replied, "Exactly. Like a funeral."




REVIEW-URI PENTRU VINIL Universal Records Nirvana: MTV Unplugged In New York
Momentan produsul VINIL Universal Records Nirvana: MTV Unplugged In New York nu are nici un comentariu din partea utilizatorilor. Fii tu primul care adauga un comentariu.
Subiecte de pe AVstore.ro/blog/ care au legatura cu VINIL Universal Records Nirvana: MTV Unplugged In New York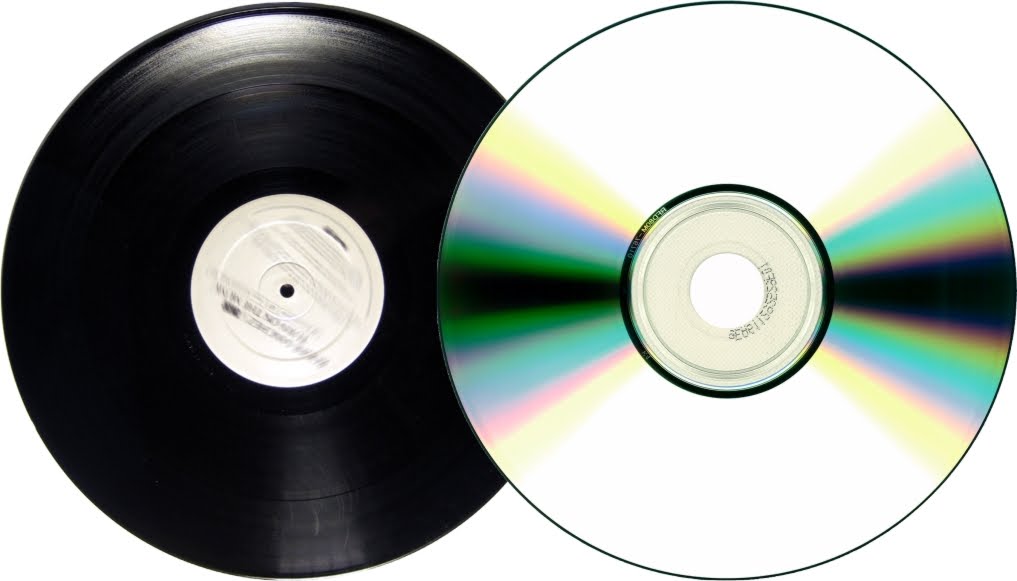 Albume CD si Vinil in categoria Muzica la AVstore.ro
Incepem anul 2015 cu o premiera. Puteti achizitiona de la AVstore nu numai echipamentele destinate reproducerii muzicii ci si inregistrari de cea mai buna calitate, pe suportul preferat de dumneavoastra - CD sau
DE CE SA ALEG AVSTORE.RO?
La AVstore.ro gasesti un pret excelent, poti plati in rate si poti alege din intreaga gama de Viniluri Universal Records.
Vezi specificatii tehnice, review-uri si pareri despre VINIL Universal Records Nirvana: MTV Unplugged In New York (720642472712).
Disclaimer: Echipa AVstore.ro încearcă să menţină acurateţea informaţiilor la VINIL Universal Records Nirvana: MTV Unplugged In New York dar rareori acestea pot conţine mici inadvertenţe, ex: accesorii neincluse în preţ, specificaţii tehnice diferite, informaţii neactualizate despre preţ şi stoc. Ne poţi contacta oricând pentru a clarifica eventuale nelămuriri. Nu uita să menţionezi în corespondenţa ta numele exact al produsului - VINIL Universal Records Nirvana: MTV Unplugged In New York