Doza Audio-Technica AT-ART 7 (MC)
Prezentare generala Doza Audio-Technica AT-ART 7 (MC)
Doza Moving-Coil cu ac LineContact ( 7 x 40 microni ) - Nude Square Shank


Fabricat in Japonia


Non magnetic core MC type developed based on commemorative model AT50ANV.
This product keeps the basic design of non magnetic core MC type cartridge AT50ANV and changed the coil winding frame from a pure titanium armature to a newly developed liquid crystal polymer armature by an injection molding. This product also succeeds in reducing the weight of the vibration system compared to AT50ANV and provides the extremely natural and clear sound quality and ability to express three-dimensional sound fields inherent to non magnetic core types. ln addition, this product enables an output voltage of 0.12mV, a relatively high output level for a non magnetic core system.

Fabricat in Japonia

Liquid crystal polymer armature
Liquid crystal polymer used for the coil winding frame has not only an extreme mechanical strength but also an unique property which increases the mechanical strength as the product becomes thinner. Therefore it is the most suitable material for the vibration system of cartridges. This has high intensity and vibration absorption properties, enabling high-quality sound by suppressing unwanted vibration when from power generation.

Newly designed magnetic circuit that maximizes magnetic energy
The magnetic circuit of this product uses a large-sized neodymium magnet with approximately twice the volume of conventional Audio-Technica ferrite core MC types. (Maximum energy product BHmax: 50 [kJ/m3]) The permendur magnetic circuit parts located around the magnet have also been newly designed to maximize the strength of the intensive magnetic field in the coil gap. This magnetic circuit increases the output voltage, and also enhances playback capability in the medium-to-low-frequency range that is said to be a weak point of conventional non magnetic core MC types. This provides a very accurate frequency response.

Special line contact stylus and solid boron cantilever with a 0.26 mm diameter
The stylus tip is a special line contact type with a 40µm x 7µm curvature radius (used in the AT50ANV) and a solid boron cantilever with a 0.26 mm diameter. This allows accurate transfer of music signals read by the stylus tip to the power generating moving coils.

Machined aluminium base
The base that supports the magnetic circuit and vibration system is made of machined aluminium material. This enables it to serve as a solid base to support stable playback capability.

Hybrid body that reduces unnecessary parasitic resonance
The housing is made of machined aluminium materials and the cover is made of hard plastic materials. This disperses parasitic resonance and results in clear sound quality.
Specificatii tehnice pentru Doza Audio-Technica AT-ART 7 (MC)
Link producator: http://www.audio-technica.ro/products/124/126/613
| | |
| --- | --- |
| Tip doza: | Moving-Coil |
| Tip ac: | LineContact (7 x 40 um) |
| Montura: | 1/2" |
| Raspuns in frecventa: | 15 Hz - 50 kHz |
| Separatie intre Canale: | 30 dB |
| Liniaritate: | 0.5 dB |
| Curent de Iesire: | 0.12 mV |
| Compliance: | 35 / 10 - S / D (x10-6 cm/dyne) |
| Greutate: | 8.5 gr |
| Apasare recomandata: | 1.6 - 2.0 gr |
Acest produs poate avea şi următoarele denumiri:
Doza Audio Technica AT-ART7, Audio Technica ART7, Audio Technica 7
REVIEW-URI PENTRU Doza Audio-Technica AT-ART 7 (MC)
Momentan produsul Doza Audio-Technica AT-ART 7 (MC) nu are nici un comentariu din partea utilizatorilor. Fii tu primul care adauga un comentariu.
Subiecte de pe AVstore.ro/blog/ care au legatura cu Doza Audio-Technica AT-ART 7 (MC)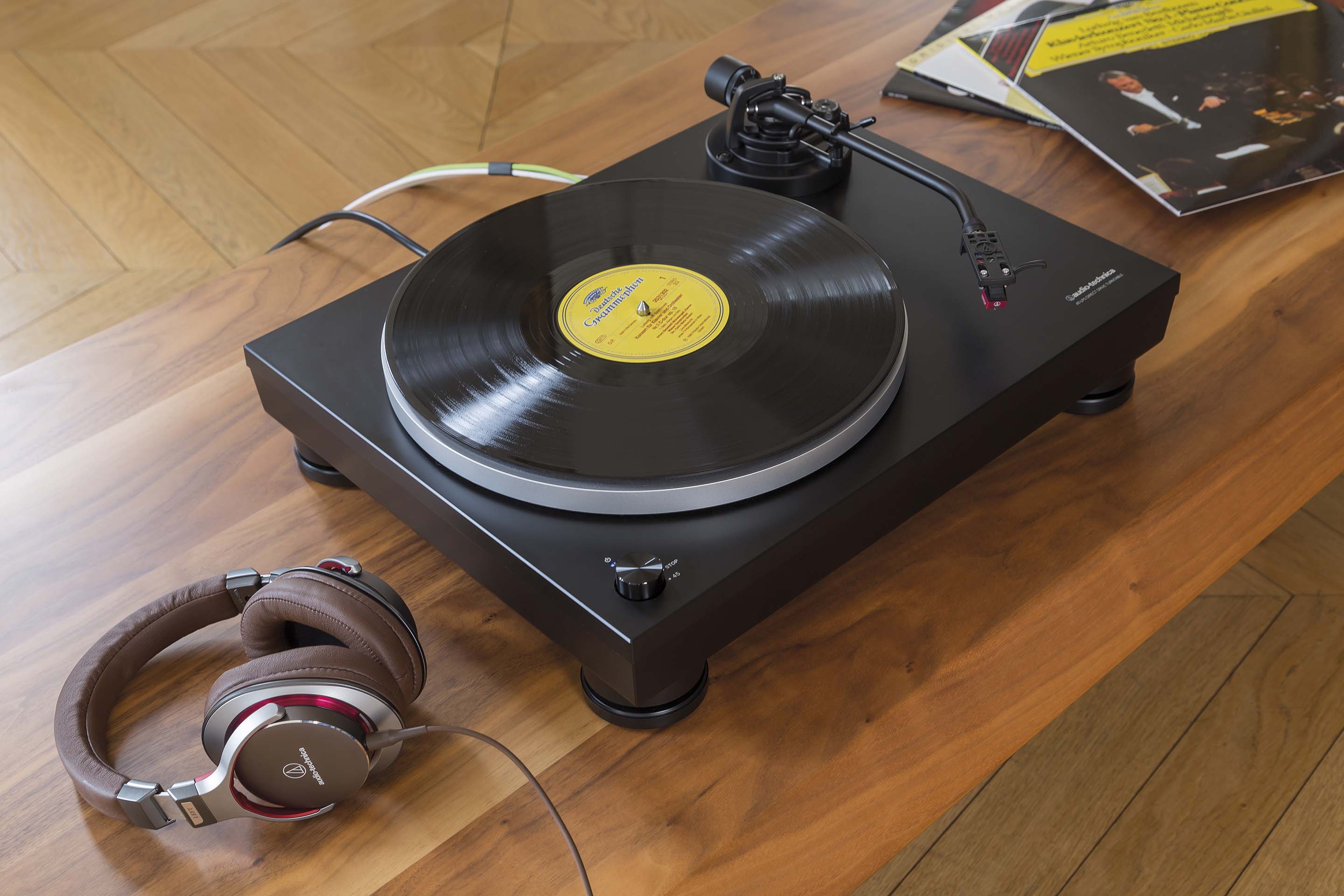 Alege doza potrivita pentru pick-upul tau ! (ghid Audio-Technica)
Audio-Technica este o firma japoneza infiintata in 1962 de catre Hideo Matsushita. Primul produs a fost o doza magnetica, Audio-Technica AT1.  In anii '70, Audio-Technica a devenit unul dintre cei mai mai producatori mondiali de doze, atat in nume propriu, cat si OEM pentru peste 40 de producatori de pe mapamond. In anii '90, odata cu intrarea pe piata a formatelor digitale, Audio-Technica si-a diversificat gama de produse incepand sa produca microfoane si casti de inalta fidelitate, destinate a
DE CE SA ALEG AVSTORE.RO?
La AVstore.ro cumperi la preturi PROMO, poti plati in rate si ai livrare GRATUITA pentru comenzi peste 300RON in reteaua Fan Courier.
Vezi specificatii tehnice, review-uri si pareri despre Doza Audio-Technica AT-ART 7 (MC) (ref.29817).
Disclaimer: Echipa AVstore.ro încearcă să menţină acurateţea informaţiilor la Doza Audio-Technica AT-ART 7 (MC) dar rareori acestea pot conţine mici inadvertenţe, ex: accesorii neincluse în preţ, specificaţii tehnice diferite, informaţii neactualizate despre preţ şi stoc. Ne poţi contacta oricând pentru a clarifica eventuale nelămuriri. Nu uita să menţionezi în corespondenţa ta numele exact al produsului - Doza Audio-Technica AT-ART 7 (MC)