VINIL ECM Records Gidon Kremer / Edition Lockenhaus, Vol.4&5

ATENŢIE: Produsul VINIL ECM Records Gidon Kremer / Edition Lockenhaus, Vol.4&5 nu mai este disponibil la AVstore.ro.
Acest lucru se datorează de cele mai multe ori faptului că producătorul ECM Records a încetat să mai fabrice acest model sau l-a înlocuit cu unul mai performant.
Compozitori - Dmitri Shostakovici si Erwin Schulhoff - Interpreti: Gidon Kremer, Thomas Zehetmair, Yuzuko Horigome, Philip Hirschhorn, Kim Kashkashian, Nobuko Imai, Veronika Hagen, Boris Pergamentschikow, David Geringas, Julius Berger, Thomas Demenga, James Tocco
Prezentare generala VINIL ECM Records Gidon Kremer / Edition Lockenhaus, Vol.4&5
inregistrare live la festivalul Lockenhaus '85 si Lockenhaus '86

Gidon Kremer - vioara
Thomas Zehetmair - vioara
Yuzuko Horigome - vioara
Philip Hirschhorn -vioara
Kim Kashkashian - viola
Nobuko Imai - viola
Veronika Hagen - viola
Boris Pergamentschikow - violoncel
David Geringas - violoncel
Julius Berger - violoncel
Thomas Demenga - violoncel
James Tocco - pian
In program:

Dmitri Shostakovici:
- String Quartet No. 14 Op. 142
- String Quartet No. 13 Op. 138
- Two Movements For String Quartet

Erwin Schulhoff:
- Sextet
- Duo For Violin And Cello
- Jazz Etudes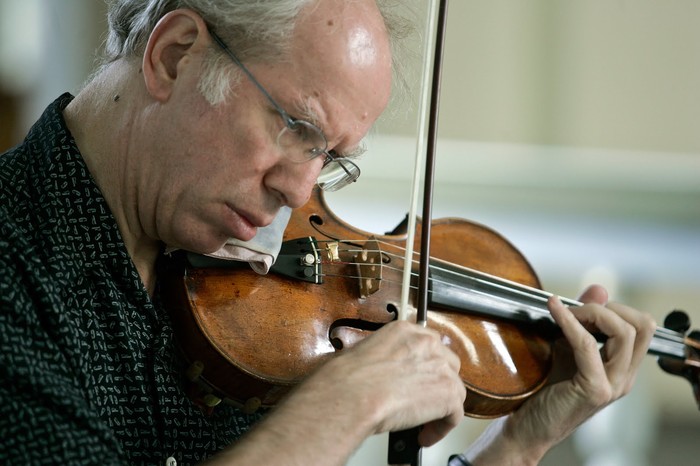 ecmreviews:

"The Lockenhaus Chamber Music Festival is the brainchild of violinist Gidon Kremer. Once called an "anti-festival," it is more a gathering of friends bound by a love of all things chamber and a certain haphazard brilliance: its constant cancellations, rescheduling, and daunting thematic choices somehow coalesce into a coherent yearly event. And an event, it most certainly is. As Peter Cosse writes in his liner notes: "In Lockenhaus, awareness, the casualness of a holiday atmosphere, a creative commitment bordering on musical revolution, and even instrumental mishaps that result from nightly round-the-clock socializing induce a shimmering acoustic 'painting' that the totally immersed chamber music fan views in alternating states of torpor and enlightenment." This potent energy and the communal spirit that animates it abound in every note.


Although one is wont to paint a morose picture of Shostakovich, continues our melodic bridge into the final portion of the set, I think we can hear in these late string quartets especially that within him beat a vibrant heart of passion. Music cannot have been for him so much of an escape as it was simply a voice. We need only cast a careful ear toward the String Quartet No. 14 op. 142 to hear its vibrancy. The distorted jig that works out of the opening crawl is something of an achievement on paper and at the bow. David Geringas at the cello proves to be the ever-present anchor, guiding the quartet as a whole through a variety of registers—from gentle to ecstatic and back again. In the Adagio, his strings throb like ventricles. The more we listen to its words, the less we know of their origins. It is as if they have reached us only light years later, like a star long dead yet still visible. The cello cuts these shadows into a string of glassy shards in the final Allegretto, of which the violins are ecstatic reflections. This movement is more porous and waves its gossamer threads as might a plant to attract insects. Its intimate yet vast cross-pollination achieves something close to transcendence before taking its unnoticed leap into fantasies.

The String Quartet No. 13 op. 138, on the other hand, is a single-movement opus in twenty-two and a half minutes. Its gorgeous beginning unrolls a flat landscape along which a violin comes hopping, not unlike a creature from Vivaldi's The Four Seasons. Others take up the call in a widening circle of light, launching into a spiral of percussive attacks (which in this performance never come across as declamatory but as clarity incarnate). The congregation disperses as quickly as it came together, leaving solitary voices, though distant, to unknowingly harmonize. And the landscape of mourning through which we have slogged opens itself to a beam of light in the violins, reminding us that sometimes music matters only where it ends.

The Two Movements for String Quartet add yet another hue. These are more majestic and deftly spun through a slow-motion slalom course of light and dark. The higher and lower strings achieve delicate mutuality, seesawing on a fulcrum of potent stillness.

Czech composer Erwin Schulhoff (1894-1942), a forgotten ideologue-in-arms of Shostokovich, was an intensely dynamic composer. His music lies somewhere between the Russian and Gorecki, and provides a fitting cap to an altogether fascinating Lockenhaus portrait. After an exultant introduction, his opus 45 Sextet wanders varicose paths with trembling caution. The violins shimmer like the surface of a moonlit pond in the second movement, under which glide the cello and viola, each an electric eel that lights up the night. In the chambers of this heart, the only blood is a silence that hangs from the trees, gripped like a branch beneath an owl's talons. Some stellar pizzicato passages in the third movement add hope to our dreams, puncturing the backdrop until it resembles an artificial sky. The final movement is a fractured look back on the first three, a heavy and romantic flower whose weight barely bends the stem, its desires never spoken louder than a whisper.

A high energy and passionate execution make the Duo for Violin and Cello a true highlight of the entire set. Philip Hirschhorn, along with Geringas, navigates a landscape of varying tensions, moving from the snaking opening lines to crunchier motives for a broad, almost orchestral palette. The piece is always flowing in spite of its sometimes-abrupt movements, and is a testament to Schulhoff's effervescent spirit. Yet it is in the slower passages where we most hear Shostakovich, lingering like a spirit overcoming limitations of time and space.

Pianist James Tocco turns out another star performance the Cinq Etudes de Jazz op. 58. These inventive pieces draw more upon the rhythmic than melodic colors of the genre. The result is an exposition that is not only delightful fun, but also one that provides foiled insight (especially in the second etude) into composers like Satie and Poulenc who were keyed into popular music idioms. The third etude has the majesty of a Gershwin yet the bleeding colors of the French impressionists, while the fourth is a romp and a cascade rolled into one, leaving the fifth to return full circle with the verve of the first, drawing a lively signature on which to end."


REVIEW-URI PENTRU VINIL ECM Records Gidon Kremer / Edition Lockenhaus, Vol.4&5
Momentan produsul VINIL ECM Records Gidon Kremer / Edition Lockenhaus, Vol.4&5 nu are nici un comentariu din partea utilizatorilor. Fii tu primul care adauga un comentariu.
Subiecte de pe AVstore.ro/blog/ care au legatura cu VINIL ECM Records Gidon Kremer / Edition Lockenhaus, Vol.4&5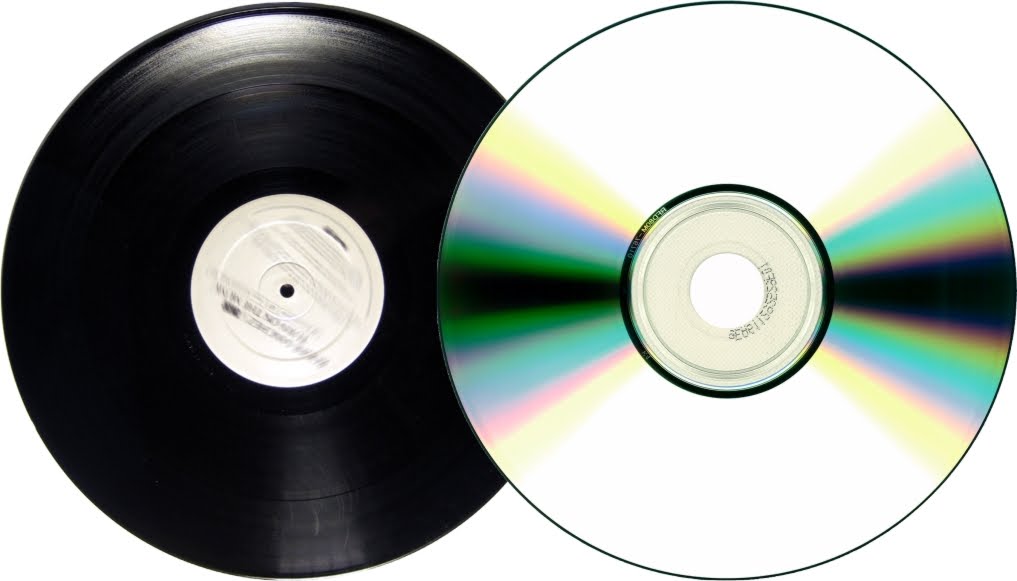 Albume CD si Vinil in categoria Muzica la AVstore.ro
Incepem anul 2015 cu o premiera. Puteti achizitiona de la AVstore nu numai echipamentele destinate reproducerii muzicii ci si inregistrari de cea mai buna calitate, pe suportul preferat de dumneavoastra - CD sau
DE CE SA ALEG AVSTORE.RO?
La AVstore.ro gasesti un pret excelent, poti plati in rate si poti alege din intreaga gama de Viniluri ECM Records.
Vezi specificatii tehnice, review-uri si pareri despre VINIL ECM Records Gidon Kremer / Edition Lockenhaus, Vol.4&5 (LP1347-48).
Disclaimer: Echipa AVstore.ro încearcă să menţină acurateţea informaţiilor la VINIL ECM Records Gidon Kremer / Edition Lockenhaus, Vol.4&5 dar rareori acestea pot conţine mici inadvertenţe, ex: accesorii neincluse în preţ, specificaţii tehnice diferite, informaţii neactualizate despre preţ şi stoc. Ne poţi contacta oricând pentru a clarifica eventuale nelămuriri. Nu uita să menţionezi în corespondenţa ta numele exact al produsului - VINIL ECM Records Gidon Kremer / Edition Lockenhaus, Vol.4&5