Receiver NuForce AVP-18
Prezentare generala Receiver NuForce AVP-18
The NuForce AVP-18 all-digital HT preamp/processor offers dedicated AV enthusiasts true, 24/192 digital audio performance and superb HD video at an amazing price. With four HDMI inputs, two optical and two coaxial S/PDIF inputs, the AVP-18 easily accommodates the most complex system configurations.
In order to focus on the purest possible digital-to-analog conversion (DAC), the AVP-18 accepts only digital sources, thus permitting the DAC and following analog stages to include the same innovative technology utilized in several of NuForce's high-end audio DACs. In addition, the AVP-18 offers audiophile-grade analog circuitry throughout, along with a high-precision 8-channel analog volume control and superior-quality RCA output connectors, all of which contribute to the AVP-18's pristine clarity.
Unlike many similar processors, switching between HDMI inputs on the AVP-18 is smooth and precise. The HDMI output and all four HDMI inputs are fully HDMI 1.4 compliant with 3-D, CEC and ARC support. For the last word in flexibility, the AVP-18 also accepts an ARC input from your TV. Indeed, the AVP-18 is so feature-packed we can't list everything here. (For further information, please see Features section below.)
While casual users will find initial setup a breeze, the AVP-18 still provides the demanding audiophile all of the controls necessary to customize performance to the highest levels of precision. To get started, connect your digital sources, plug in the calibration microphone (included), and activate the automatic multi-channel room correction software to adjust for the inevitable acoustic anomalies typical of most rooms. Once done and with all settings now stored in memory, you can start enjoying the latest HD audio and video media with the assurance that you are experiencing the kind of accurate, transparent and musical sound upon which NuForce's reputation rests.
While the AVP-18's automatic calibration routine makes getting started simple and straightforward, the serious audiophile still has the opportunity to seek perfection by way of an advanced array of calibration options including:


Advanced bass management settings
Eleven programmable, fully parametric equalizers per channel
Adjustable LFE crossover points and slopes between speakers and subwoofer
With the AVP-18 as its cornerstone, you'll have the ideal foundation for building the ultimate audiophile HT system. Add one of our highly acclaimed MCA-20 multi-channel amplifiers, a full compliment of our award winning Reference Series mono-block amplifiers, or some combination thereof and you'll find yourself immersed in a universe of true audiophile cinema and sound.
Features include:


Fully HDMI 1.4 compliant
Supports the latest HD audio decoding; including Dolby TrueHD, Dolby Digital Plus, DTS Master, DTS Hi Res, etc.
HD audio decoding compatible with Dolby Digital (EX), DTS, DTS ES (D6.1, M6.1), DTS 96/24 or 192K 7.1 CH PCM
Matrix decoding functions such as Dolby Pro Logic, DTS Neo:6
Intelligent room acoustics analysis:
Automated or manual room acoustics/speaker equalization option
Powerful quadruple bass management for individual adjustment of front, center, surround, and rear speakers
Eleven programmable, fully parametric equalizers per channel
Four (4) HDMI inputs and one (1) HDMI output employing high-speed switching technology
Supports HDMI 1080P, YUV, RGB, DVI, HD audio, and 8 CH LPCM
3D video playback compatibility
HDMI CEC control
HDMI ARC audio return
Video input compatibility: HDMI/DVI, 480P, 576P, 720P50, 720P60, 1080i 50, 1080i 60, 1080P 50, 1080P 60, 1080P 24
Support RS232 control for custom installation
Support HD Headphone Surround Sound
Specificatii tehnice pentru Receiver NuForce AVP-18
ACCESORII SI PRODUSE COMPLEMENTARE
REVIEW-URI PENTRU Receiver NuForce AVP-18
Momentan produsul Receiver NuForce AVP-18 nu are nici un comentariu din partea utilizatorilor. Fii tu primul care adauga un comentariu.
Subiecte de pe AVstore.ro/blog/ care au legatura cu Receiver NuForce AVP-18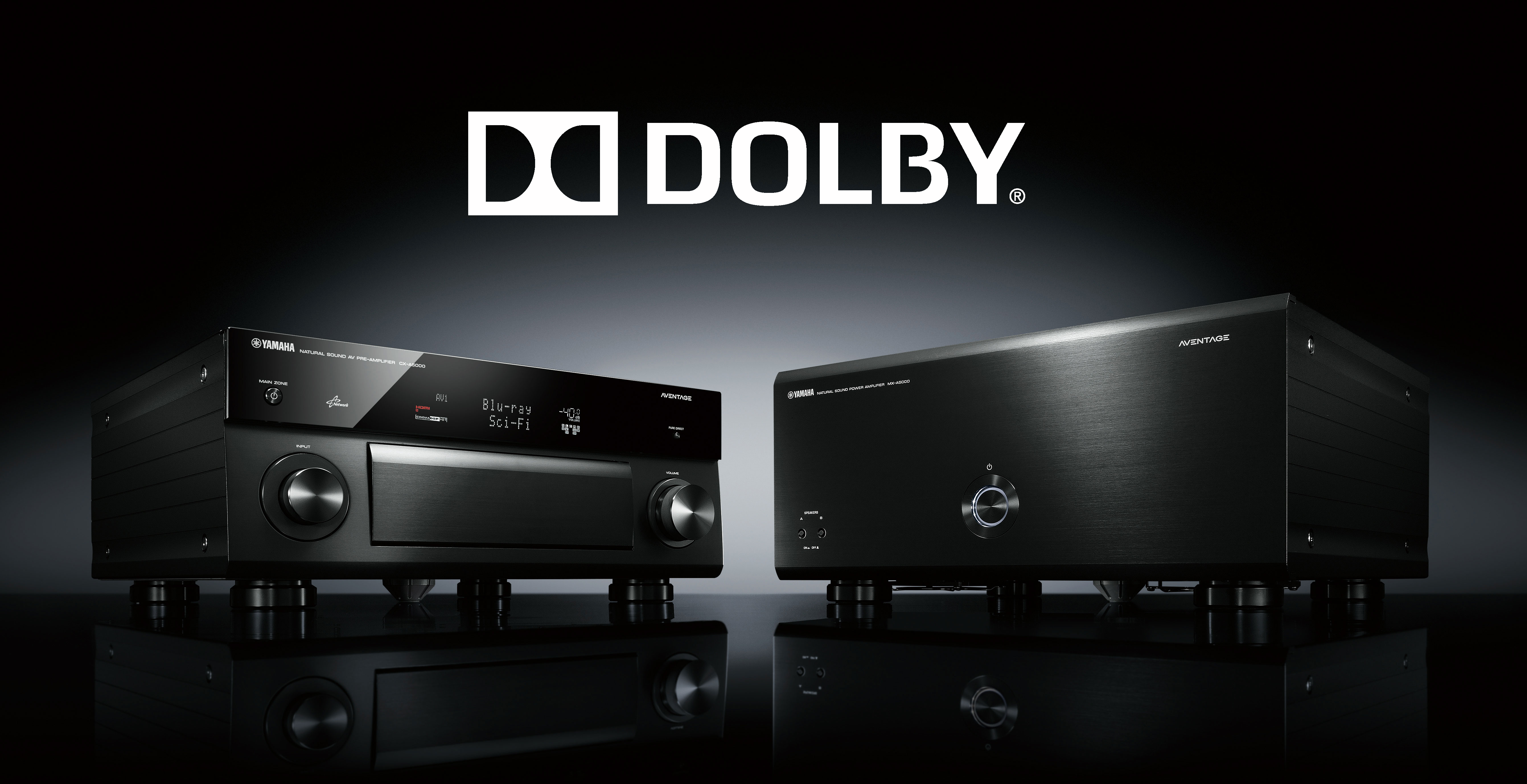 Tutorial formate surround Dolby
Un cinematograf privat in camera de zi, acesta este visul oricarui impatimit de filme. Traim intr­-o perioada in care progresul tehnologic in domeniul digital este urias, procesoarele de sunet sunt de la an la an mai performante, iar oferta in domeniul home-cinema este foarte variata. Ce este, de fapt, sunetul multicanal? Este o coloana sonora ce contine mai multe piste audio diferite si care, de obicei, insoteste un material video, un film, un concert, documentar s.a.m.d. Fiecare pista di
DE CE SA ALEG AVSTORE.RO?
La AVstore.ro cumperi la preturi PROMO, poti plati in rate si ai livrare GRATUITA pentru comenzi peste 300RON in reteaua Fan Courier.
Vezi specificatii tehnice, review-uri si pareri despre Receiver NuForce AVP-18 (H1MJ935400A0).
Disclaimer: Echipa AVstore.ro încearcă să menţină acurateţea informaţiilor la Receiver NuForce AVP-18 dar rareori acestea pot conţine mici inadvertenţe, ex: accesorii neincluse în preţ, specificaţii tehnice diferite, informaţii neactualizate despre preţ şi stoc. Ne poţi contacta oricând pentru a clarifica eventuale nelămuriri. Nu uita să menţionezi în corespondenţa ta numele exact al produsului - Receiver NuForce AVP-18