Receiver NAD T 777

ATENŢIE: Produsul Receiver NAD T 777 nu mai este disponibil la AVstore.ro.
Acest lucru se datorează de cele mai multe ori faptului că producătorul NAD a încetat să mai fabrice acest model sau l-a înlocuit cu unul mai performant.
Prezentare generala Receiver NAD T 777
It boasts a seriously refined industrial design, but all the excitement of the T 777 AV Surround Sound Receiver lies under its hood. Geared up with 80W per seven channels of ultra low distortion power, the T 777 is more than powerful enough to take on high-end home theatres without breaking a sweat. Features include high definition 3D video at resolutions up to 1080p, decoding of all the latest surround sound formats, and our exclusive Modular Design Construction (MDC), which defies technology obsolescence. While there are many AV receivers on the market, only NAD offers the flexibility of MDC and such incredible value.

> MDC—Ready for Anything
The T 777 includes NAD's highly innovative Modular Design Construction (MDC) to give you the flexibility to keep up with the ever-changing world of AV. With MDC, your T 777 can be easily upgraded to include future digital formats without replacing the entire AV receiver. So whatever the future has in store, you'll be ready! MDC won the prestigious reddot Design Award and continues to be lauded as one of the most essential innovations to look for in an AV receiver.

>'Music First' Audio
The T 777 includes the latest high-speed Dual Core Floating Point DSP technology for popular surround formats, such as Dolby TrueHD and DTS-HD Master Audio. Our own highly regarded EARS (Enhanced Ambient Recovery System) surround mode will also provide you with natural room-filling sound from any two-channel source. Unlike other DSP modes, EARS eliminates undesirable artificial effects. Its natural musicality and incredible sound effects, makes the T 777 perfect for any home theatre.

> Pristine Video
At NAD, we believe video processing should happen at the display, so the T 777 doesn't degrade video quality with multiple format conversions and video processing. Instead, your display receives the purest video signal possible. With full support for the latest HD digital video technologies, including 3D video in resolutions up to 1080p, the T 777 will also cross convert analogue video sources. The latest HDMI technologies, including Consumer Electronic Control (CEC) and Audio Return Channel (ARC), are also part of the T 777's many offerings.

> The Power to Move You!
Don't let the specs fool you. The T 777's 80W of continuous power per seven channels is more than enough to power high performance home theatre systems easily. Plus NAD's PowerDrive ensures an extra power boost for dynamic immersive sound for your music or movies. We've even made improvements to the T 777's power amplifier in order to eke out more musical performance.

> Connect in More Ways Than One
With seven HDMI inputs and two outputs plus digital coaxial and optical inputs/outputs, the T 777 gives you loads of system options. For easy connection to home automation, the T 777 offers IP control, IR outputs, programmable 12V triggers, and an RS-232 port. Speakers can be added in other rooms or 'Zones', and with a simple on-screen setup and click of the supplied second zone remote (Zone output can redirected to Back Surround channels), your home is filled with NAD sound. iPod users can even add our IPD 2 Dock or for digital radio, our DB 2 digital DAB+ module (230V only).

> Easy Set-up
Speaker setup and advanced room correction is made simple with the supplied calibration microphone and Audyssey MultEQ XT, which is optimized with NAD custom target response curves. To maximize your ease-of-use and enjoyment of the T 777, you can configure our unique AV Presets to customize different types of sources or program material and save your preferences into a memory bank of up to five presets. You can even rename your inputs to make simplify component selection.

NAD iPhone A/V Remote App
NAD Remote app for AVRsA beautiful and intuitive user experience offering a fun and simple way to control and configure your NAD AV Receiver. Control, adjust and select basic functions including power, volume, source, and listening mode for all zones with a touch of your iOS device. Download it for free from the Apple iTunes App Store
Specificatii tehnice pentru Receiver NAD T 777
Link producator: http://nadelectronics.com/products/av-receivers/T-777-A/V-Surround-Sound-Receiver
| | |
| --- | --- |
| Numar canale amplificate: | 7 |
| Putere RMS: | 2 x 80 W ( 6 ohm, 0.06 % THD ) |
| Iesiri preamplificate: | 7.1 |
| Format multicanal: | Dolby Digital+ / TrueHD / DTS-HD |
| Upscale Video: | Nu |
| Video HDMI (in/out): | 6 / 2 |
| Video Composite (in/out): | 3 |
| Video Component (in/out): | 2 / 1 |
| Audio Analog (in/out): | 7 / 0 |
| Audio Optic (in/out): | 3 / 1 |
| Audio Coaxial (in/out): | 3 / 1 |
| Internet: | Nu |
| Bluetooth: | Nu |
| Preamplificator Phono: | Nu |
| Dimensiuni: | 43.5 x 17.2 x 42.5 cm |
| Greutate: | 20.5 kg |
REVIEW-URI PENTRU Receiver NAD T 777
Momentan produsul Receiver NAD T 777 nu are nici un comentariu din partea utilizatorilor. Fii tu primul care adauga un comentariu.
Subiecte de pe AVstore.ro/blog/ care au legatura cu Receiver NAD T 777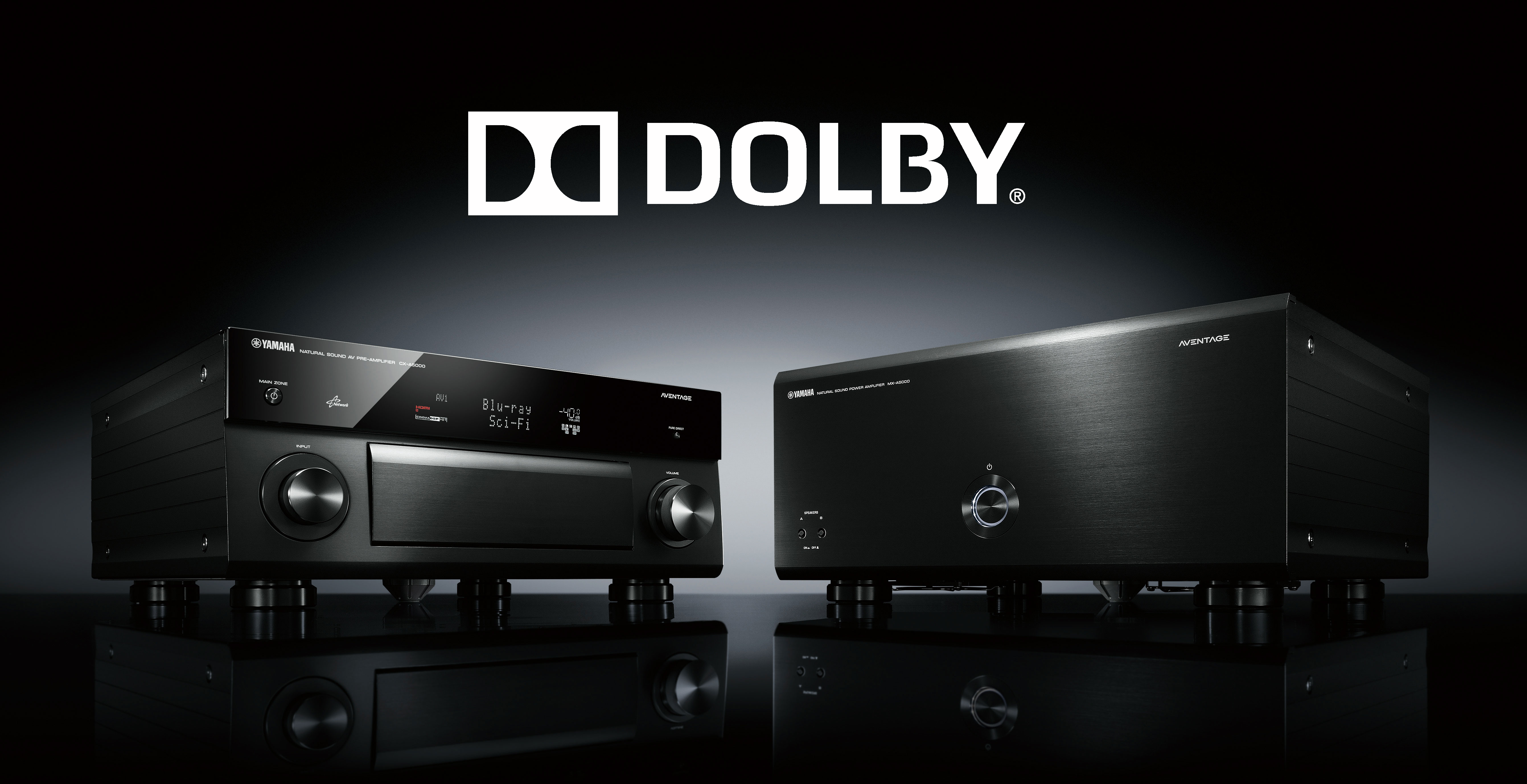 Tutorial formate surround Dolby
Un cinematograf privat in camera de zi, acesta este visul oricarui impatimit de filme. Traim intr­-o perioada in care progresul tehnologic in domeniul digital este urias, procesoarele de sunet sunt de la an la an mai performante, iar oferta in domeniul home-cinema este foarte variata. Ce este, de fapt, sunetul multicanal? Este o coloana sonora ce contine mai multe piste audio diferite si care, de obicei, insoteste un material video, un film, un concert, documentar s.a.m.d. Fiecare pista di
DE CE SA ALEG AVSTORE.RO?
La AVstore.ro gasesti un pret excelent, poti plati in rate si poti alege din intreaga gama de Receivere AV NAD.
Vezi specificatii tehnice, review-uri si pareri despre Receiver NAD T 777 (ref.28480).
Disclaimer: Echipa AVstore.ro încearcă să menţină acurateţea informaţiilor la Receiver NAD T 777 dar rareori acestea pot conţine mici inadvertenţe, ex: accesorii neincluse în preţ, specificaţii tehnice diferite, informaţii neactualizate despre preţ şi stoc. Ne poţi contacta oricând pentru a clarifica eventuale nelămuriri. Nu uita să menţionezi în corespondenţa ta numele exact al produsului - Receiver NAD T 777