CD ECM Records Tim Berne's Snakeoil: Shadow Man
2013

Tim Berne's Snakeoil:
Tim Berne - saxofon alto
Oscar Noriega - clarinet, bas clarinet
Matt Mitchell - pian, Wurlitzer
Ches Smith - tobe, percutie, vibrafon

Berne on alto saxophone, Oscar Noriega on clarinets, Matt Mitchell on piano, and Ches Smith on assorted drums, gongs, and vibes deliver half a dozen tunes -- five originals (that range from middle length to exceptionally long) and a deeply moving reading of Paul Motian's 'Psalm' -- with striking originality and a deepened focus on dialogue and exchange. Berne's writing is intensely detailed, and never more so than here. He writes motifs and frames that are designed to be lyrical yet open to dialogic improvisational opportunities. [...] Shadow Man's experiment, in trying to capture Snakeoil's live performance in detail and dynamic, is not only successful, it reveals this band at a peak of instinctive, intuitive creativity and imagination.
Thom Jurek, All Music
Prezentare generala CD ECM Records Tim Berne's Snakeoil: Shadow Man
2013

Tim Berne's Snakeoil:
Tim Berne - saxofon alto
Oscar Noriega - clarinet, bas clarinet
Matt Mitchell - pian, Wurlitzer
Ches Smith - tobe, percutie, vibrafon

Acclaim for the first, eponymous album from saxophonist-composer Tim Berne's acoustic quartet Snakeoil came from far and wide: All About Jazz described the music as "unpredictable and fresh," while The Guardian called it "an object lesson in balancing composition, improvisation and the tonal resources of an acoustic band." The album made the DownBeat critic's poll of the top 10 best releases of 2012, New York Times critic Nate Chinen listed it as his No. 1 release of the year, and Jazzwise underscored the stature of Snakeoil by declaring it to be "suffused with genuine humanity and more than a little wisdom." Stoked by this reception, Berne's Snakeoil has upped the ante with its second ECM release, Shadow Man. Over four years together, Berne and his band of New York standouts – pianist Matt Mitchell, clarinettist Oscar Noriega and drummer/percussionist Ches Smith – have developed a rapport that sounds like communal telepathy. The studio outcome is a marvel of kinetic action, the six pieces of Shadow Man making for music as visceral as it is cerebral; there is rollercoaster dynamism and aching lyricism, roiling counterpoint and intriguing harmony, glinting detail and ensemble impact. The album is a dizzying experience for the senses, breathtaking – and, ultimately, moving – in its sheer imaginative verve.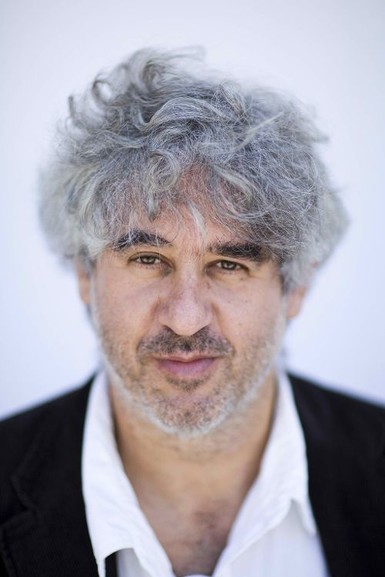 AllAboutJazz:
"New York-based alto saxophonist Tim Berne has long been regarded one of the Downtown scene's most forward-thinking bandleaders. Among his peers, no other artist has so often fostered the creative talent of subsequent generations; multi-instrumentalist Chris Speed, keyboardist Craig Taborn and drummer Jim Black all spent their formative years playing alongside the veteran saxophonist. Likewise, Berne recently recruited rising multi-instrumentalist Oscar Noriega, pianist Matt Mitchell and drummer Ches Smith as members of his latest project, Snakeoil.

Shadow Man is the sophomore follow-up to the multi-generational quartet's critically acclaimed self-titled 2012 ECM debut, signifying the first time the esteemed leader has been signed to a major label since his late 1980's tenure with Columbia Records. Recorded by David Torn, this intimate session expertly captures the group's boisterous live sound in a sonically pristine studio environment. Where the previous date demonstrated Berne and company's capacity for subtlety and restraint, this set offers a more representative example of the unit's vast dynamic range.

Although Berne's interest in free improvisation has been well documented over the past two decades, Snakeoil establishes a welcome return to composing. Eschewing convention, Berne's singularly oblique narratives convey dramatic tension through labyrinthine arrangements that seamlessly juxtapose freewheeling improvisation with intricate formal constraints. Fortified by four years spent touring together, Noriega, Mitchell and Smith interpret the leader's thorny frameworks with bold invention, instilling his coiled themes with youthful fervor.

Returning to long-form methodologies, Shadow Man features a trio of episodic compositions that each exceed a quarter of an hour, although the record does open with a handful of relatively concise numbers. The ascending melodic contours of "Son Of Not So Sure," are keenly accentuated by Smith's scintillating vibraphone, while the leader's searing altissimo provides a cathartic climax to the jittery rhythms of "Static," with an understated cover of Paul Motian's "Psalm" spotlighting Berne and Mitchell's lyrical rapport. The three remaining tunes unveil a dizzying array of asymmetrical melodies, contrapuntal harmonies and modulating rhythms, culminating in "Cornered (Duck)," which progressively builds from introspective impressionism to a rousing finale.

Throughout the session, Noriega's serpentine clarinets complement Berne's acerbic alto perfectly, as demonstrated by the frenzied interplay of "Static." Even apart their aesthetic congruity is uncanny; Noriega's bristling cadences at the apex of "Socket" and Berne's multiphonic trills during the coda of "OC/DC" are equally impassioned. Mitchell's adroit pianism continues to provide an expansive harmonic foundation for the band, augmenting the proceedings with myriad timbres that yield swirling kaleidoscopic textures when combined with Smith's effervescent vibraphone musings and percolating conga accents.

Emboldened by the sterling contributions of Berne's youthful sidemen, Shadow Man surpasses the refined austerity of Snakeoil's debut, providing a far more archetypal example of the protean ensemble's abilities. "

An impressive showcase for Mr. Benre's precisely gnarled ensemble writing – and for the musicians resourceful and alert enough to make it work.
Nate Chinen, The New York Times

Berne on alto saxophone, Oscar Noriega on clarinets, Matt Mitchell on piano, and Ches Smith on assorted drums, gongs, and vibes deliver half a dozen tunes -- five originals (that range from middle length to exceptionally long) and a deeply moving reading of Paul Motian's 'Psalm' -- with striking originality and a deepened focus on dialogue and exchange. Berne's writing is intensely detailed, and never more so than here. He writes motifs and frames that are designed to be lyrical yet open to dialogic improvisational opportunities. [...] Shadow Man's experiment, in trying to capture Snakeoil's live performance in detail and dynamic, is not only successful, it reveals this band at a peak of instinctive, intuitive creativity and imagination.
Thom Jurek, All Music

'Shadow Man' unfold organically, its main themes cropping up and blurring the lines between improvisation and composition. There's somehting for everyone. Longtime Berne fans will delight in the group's unrepentant fits and starts while Snakeoil converts will relish the thoughtful compositions.
Robert Milburn, The New York City Jazz Record

American alto saxophonist/composer Tim Berne says his four-year-old Snakeoil quartet is evolving toward 'transparent density' – a highly composed, contrapuntal contemporary jazz that doesn't sacrifice detail or spontaneity. [...] Three episodes (around 20 minutes each) on the six-track list are spellbinding examples of Berne's composing ingenuity and the band's agility at running with his ever-mobile ideas. Three shorter pieces feature typically seesawing themes, but the captivating Psalm with its brooding sax part sounds as if it has come from a more melodiously meditative ECM session than would usually carry Berne's name. The long passages OC/DC, Socket and Cornered (Duck) represent Snakeoil's progress, mingling wide-interval melodies that sometimes sound like contemporary classical music and sometimes trampling funk, quiet solos or intimate duets, tonal contrasts (warm clarinet lyricism, glimmering vibraphones, free-jazz sax wailing), dynamic percussion and unrelenting eventfulness. It's edgy, pattern spinning contemporary music, but austere it certainly is not.
John Fordham, The Guardian


REVIEW-URI PENTRU CD ECM Records Tim Berne's Snakeoil: Shadow Man
Momentan produsul CD ECM Records Tim Berne's Snakeoil: Shadow Man nu are nici un comentariu din partea utilizatorilor. Fii tu primul care adauga un comentariu.
Subiecte de pe AVstore.ro/blog/ care au legatura cu CD ECM Records Tim Berne's Snakeoil: Shadow Man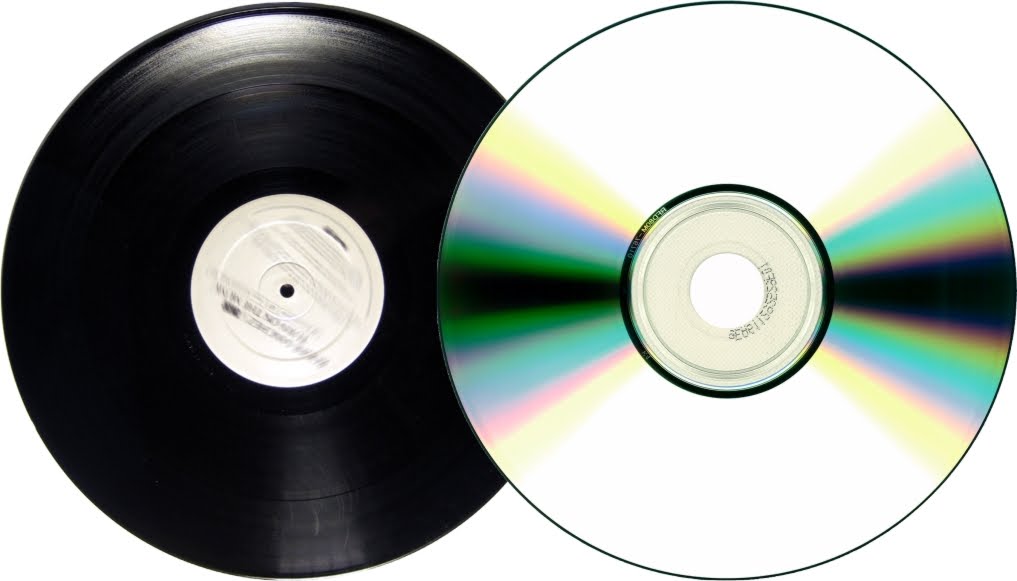 Albume CD si Vinil in categoria Muzica la AVstore.ro
Incepem anul 2015 cu o premiera. Puteti achizitiona de la AVstore nu numai echipamentele destinate reproducerii muzicii ci si inregistrari de cea mai buna calitate, pe suportul preferat de dumneavoastra - CD sau
DE CE SA ALEG AVSTORE.RO?
La AVstore.ro gasesti un pret excelent, poti plati in rate si poti alege din intreaga gama de Muzica CD ECM Records.
Vezi specificatii tehnice, review-uri si pareri despre CD ECM Records Tim Berne's Snakeoil: Shadow Man (CD2339).
Disclaimer: Echipa AVstore.ro încearcă să menţină acurateţea informaţiilor la CD ECM Records Tim Berne's Snakeoil: Shadow Man dar rareori acestea pot conţine mici inadvertenţe, ex: accesorii neincluse în preţ, specificaţii tehnice diferite, informaţii neactualizate despre preţ şi stoc. Ne poţi contacta oricând pentru a clarifica eventuale nelămuriri. Nu uita să menţionezi în corespondenţa ta numele exact al produsului - CD ECM Records Tim Berne's Snakeoil: Shadow Man