CD ECM Records Ches Smith, Craig Taborn, Mat Maneri: The Bell
2016

Ches Smith - tobe, vibrafon, timpane
Craig Taborn - pian
Mat Maneri - viola

Fans of the avant garde in jazz, classical, and improvised music will find plenty to enjoy on 'The Bell', and those less sure of their affinity for the sonically unexpected are likely to find themselves intrigued by the elegance and delicacy of this music.
Andrea Canter, Jazzpolice

This trio began as a casual one-time project, the music entirely improvised. The combination clicked so well that Smith began writing music for them to play—but leaving plenty of space for improvisation to happen. The result is an intriguing combination of composition and improvisation.
Mark Sullivan, All About Jazz
Prezentare generala CD ECM Records Ches Smith, Craig Taborn, Mat Maneri: The Bell
2016

Ches Smith - tobe, vibrafon, timpane
Craig Taborn - pian
Mat Maneri - viola

The Bell features dynamic chamber music compositions written for masterful improvisers. "The best thing I caught all weekend," said critic Peter Margasak of the 2014 New York Winter Jazzfest, "was a superb trio led by drummer Ches Smith with pianist Craig Taborn and violist Mat Maneri, which expertly infused seductively narcotic writing with a mixture of brooding melody and rich texture." Since that NY debut, the trio has become a priority project for all participants and in June 2015 Smith, Taborn and Maneri recorded The Bell at Avatar Studios with Manfred Eicher as producer. Ches Smith's first album as a leader for ECM follows appearances for the label with Tim Berne's Snakeoil and with Robin Williamson. Ches has worked a very wide range of music in the course of his career, playing with musicians from Terry Riley to Wadada Leo Smith to Marc Ribot and his own groups have been informed by his far-reaching experience. His early biography included studies in composition with Pauline Oliveros and Alvin Curran and his taut writing for the trio on The Bell triggers inspired contributions from Taborn and Maneri, in an album which gradually builds in intensity. "The Bell" is issued on the eve of a major tour with concerts in the US, Canada, Portugal, Austria, Denmark, Sweden, and Norway through January and February. In March the trio heads to South America.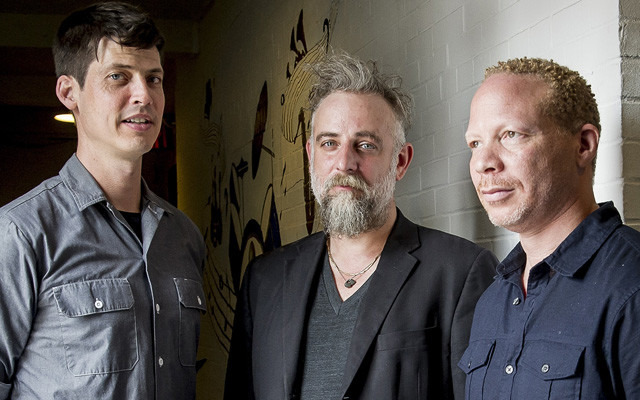 Ches Smith's 'The Bell' is an excitingly slippery album, both conceptually and physically, in the playing. It appears to be delicate chamber music for percussion, viola and piano. Then it slides into something else: trenchantly rhythmic, improvised music, alive with smeary, interactive connections among the three players: the drummer Mr. Smith, the violist Mat Maneri and the pianist Craig Taborn.
Ben Ratliff, The New York Times

For decades, jazz recordings led by drummers featured thunderous roars of percussion, but in the past few years a different approach has emerged. Billy Hart leads conventional groups that feature a more conversational tone. Jeff Ballard has a trio that engages in subtle interplay. Tyshawn Sorey wowed critics with 2014's "Alloy" (Pi), a disc that brought contemporary classical effects to the genre. Mr. Smith is following in those footsteps; 'The Bell' is an impressive chamber work. When I first heard Mr. Smith several years ago in a band led by Mary. Halvorson, his drumming was assertive and cantankerous, as if he couldn't wait for his sounds to reach the ears of the audience. His new music is so nuanced; he has mastered the fine art of drawing the listener to it.
Martin Johnson, Wall Street Journal

This trio set from three of New York's most imaginative left-field musicians – Tim Berne drummer/vibraphonist Ches Smith, pianist Craig Taborn and tone-bending viola player Mat Maneri – displays such an unusual balance of compositional tautness (Smith wrote all the pieces) and spontaneity that assigning it to any jazz, improv or contemporary classical box is impossible. The nine-minute title track is typical, in the explicitness of the opening bell chime, Taborn's show-and-hide chordal pulse, Maneri's graceful ascents and a heated finale sprayed with brusque percussion rumbles. Cryptic viola melodies shadowed by rolling piano figures accelerate to frisky dances, stern tom-tom grooves stalk alongside intimate piano-viola dialogues, the fiddle equivalent of Jan Garbarek's long sax outbreaths curl across dark landscapes before storms break.
John Fordham, The Guardian

At the end of this week ECM will release a new recording, called 'The Bell', that will mark the recorded debut of a rather unique trio led by percussionist Ches Smith, whose other members are pianist Craig Taborn and violist Mat Maneri. One might almost call this album a Hegelian synthesis of chamber music and jazz were it not for the fact that any premise that chamber music and jazz are in dialectical opposition would be unfairly damaging to both genres.
Stephen Smoliar, San Francisco Examiner

This trio began as a casual one-time project, the music entirely improvised. The combination clicked so well that Smith began writing music for them to play—but leaving plenty of space for improvisation to happen. The result is an intriguing combination of composition and improvisation.
Mark Sullivan, All About Jazz

Smith surrounds himself with a trio including label mate, pianist Craig Taborn, and avant legend Mat Maneri on viola for a set of eight original compositions that are as focused on melody and structure as they contain substantive amounts of improvisation. Smith, who has been active and highly in demand since 2001 did not plan on a group with Taborn and Maneri beyond a gig in New York, but he liked the results so much that he continued the collaboration […]Ches Smith, Craig Taborn and Mat Maneri are a highly compatible trio, in which Smith's compositions take flight. The subtle magic of "The Bell" with skillful improvising, makes one wish for a follow up.
C. J. Shearn, Jazz Views

Percussionist Ches Smith's early mentors included Pauline Oliveros and Alvin Curran, he's recorded two albums of solo percussion music, plays in numerous experimental rock groups, and is equally prolific in cutting-edge jazz circles, notably as a member of Tim Berne's Snakeoil and as leader of These Arches, a quintet boasting the crack lineup of Berne, Tony Malaby, Mary Halvorson, and Andrea Parkins. But 'The Bell' showcases a different aspect of Smith's art, as a composer of brooding chamber jazz pieces, more in line with the music he helped Robin Williamson realise on the latter's excellent Trusting in the Rising Light (ECM, 2014) […] This is the sort of date that makes terms like 'fusion' or 'third stream' music seem so ridiculously fusty and outmoded. This is syncretism or next stage evolution – cutting edge music.
Tim Owen, Dalston Sound

The Bell is a captivating series of dreamlike images of emotion and subconscious thought disguised as songs, and best taken in as a whole. If 'The Bell' is the harbinger of what to expect from 2016, we're in for an incredible year of music!
Paul Acquaro, Freejazz Blog

Fans of the avant garde in jazz, classical, and improvised music will find plenty to enjoy on 'The Bell', and those less sure of their affinity for the sonically unexpected are likely to find themselves intrigued by the elegance and delicacy of this music.
Andrea Canter, Jazzpolice
REVIEW-URI PENTRU CD ECM Records Ches Smith, Craig Taborn, Mat Maneri: The Bell
Momentan produsul CD ECM Records Ches Smith, Craig Taborn, Mat Maneri: The Bell nu are nici un comentariu din partea utilizatorilor. Fii tu primul care adauga un comentariu.
Subiecte de pe AVstore.ro/blog/ care au legatura cu CD ECM Records Ches Smith, Craig Taborn, Mat Maneri: The Bell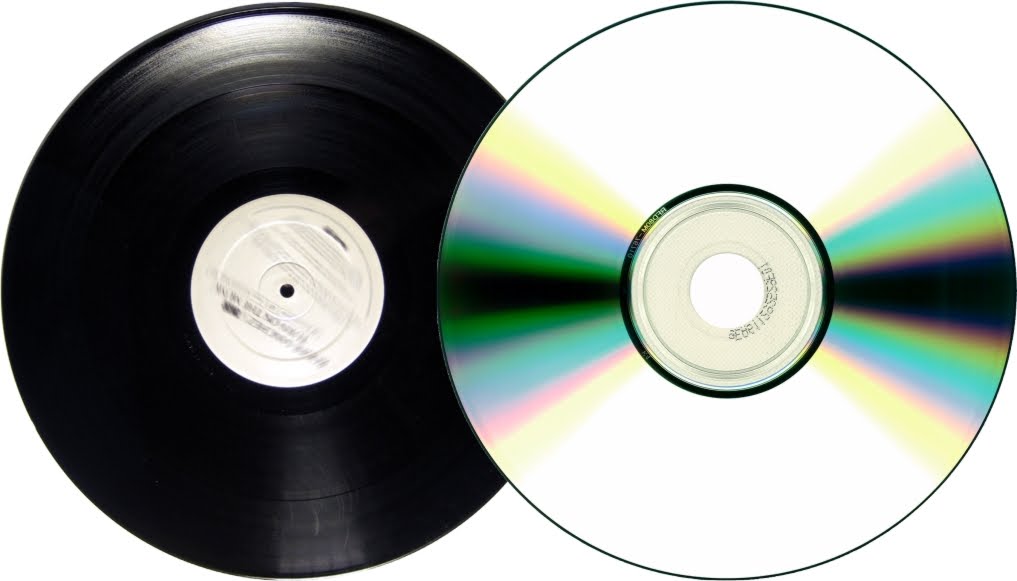 Albume CD si Vinil in categoria Muzica la AVstore.ro
Incepem anul 2015 cu o premiera. Puteti achizitiona de la AVstore nu numai echipamentele destinate reproducerii muzicii ci si inregistrari de cea mai buna calitate, pe suportul preferat de dumneavoastra - CD sau
DE CE SA ALEG AVSTORE.RO?
La AVstore.ro gasesti un pret excelent, poti plati in rate si poti alege din intreaga gama de Muzica CD ECM Records.
Vezi specificatii tehnice, review-uri si pareri despre CD ECM Records Ches Smith, Craig Taborn, Mat Maneri: The Bell (CD2474).
Disclaimer: Echipa AVstore.ro încearcă să menţină acurateţea informaţiilor la CD ECM Records Ches Smith, Craig Taborn, Mat Maneri: The Bell dar rareori acestea pot conţine mici inadvertenţe, ex: accesorii neincluse în preţ, specificaţii tehnice diferite, informaţii neactualizate despre preţ şi stoc. Ne poţi contacta oricând pentru a clarifica eventuale nelămuriri. Nu uita să menţionezi în corespondenţa ta numele exact al produsului - CD ECM Records Ches Smith, Craig Taborn, Mat Maneri: The Bell