CD ECM Records Arvo Part: Tabula Rasa
Prezentare generala CD ECM Records Arvo Part: Tabula Rasa
Noiembrie 1977, Octombrie 1983, Ianuarie si Februarie 1984.


Compozitor - Arvo Part


Interpreti:

Gidon Kremer - vioara
Keith Jarrett - pian
Staatsorchester Stuttgart ( dirijor Dennis Russell Davies )
The 12 Cellists of the Berlin Philharmonic Orchestra
Tatjana Grindenko - vioara
Alfred Schnittke - pian preparat
Lithuanian Chamber Orchestra ( dirijor Saulius Sondeckis )



AllAboutJazz : "A question that has always been asked, regardless of genre, is whether music can be conservative and revolutionary at the same time. Various composers have surfaced in recent times with brilliant compositions, but their work has not adhered to any of the schools of composition that make up the 20th century classical music. These composers have often drawn inspiration from musical principles and philosophies that are foreign to the classical heritage, and in general have been less concerned with academic approval and theoretical correctness than with communicating directly with the listeners.

One of those composers is Arvo Pärt, whose spiritually resonant music has evolved from a deep Christianity (as well as the music of Steve Reich, Satie, Lukas Ligeti, John Cage and Russian neo-classicism, among many), and whose work is one of the defining soundworlds of the last 30 years. Journalist Tom Casetta wrote that there are many paths to God and the music of Arvo Pärt is, without a doubt, one of them. His music demands an intuitive mode of perception which includes the experience of silence, something that is ever present in the tradition of the Orthodox Church. [...]

More than often modern music is thought that it has to sound like a toolbox descending a staircase. Pärt is the total opposite; his music burns with intense and quiet passion. It almost forces the listener into introspection and contemplation. This work is one of the marvels of the modern age and is still as captivating as when it was first released. Just like the works of the old masters that echo for centuries, this masterpiece by Arvo Pärt will echo and arouse the deepest of emotions eons after it was first released."


ecmreviews: "We are graced with two strikingly different variations of Fratres. One of Pärt's most successful compositions, it exists in many versions. The first represented here is for violin and piano (1980). The combined intuition of Gidon Kremer and Keith Jarrett shades this interpretation with frail determination. What begins as an energetic swoon of arpeggios soon coalesces into a dirge of heartrending poignancy in which pizzicato bursts puncture the visual landscape like dying flames. These percussive rituals are common to all incarnations of Fratres, and act as tactile pedal points. Passages bordering on the vocal swoop down to graze the piano's gravid footsteps, even as we watch from a place neither near nor far. This is a space in which our ears and our emotions become one, and in this respect Fratres is an anthem for the spirit unafraid to drink its own tears. Title aside, for me there is something divinely maternal about this piece, especially as played by the 12 celli (1982) heard two tracks later. This version brings to light a clearer sense of the piece's mathematical anatomy. The low grumbles of the piano are replaced here with the tapping of cello bodies. The air inside them is heard on its own terms, unfettered by the strings that lay just outside its escape routes. The cellists begin in whispers before proclaiming their tentative motif with due conviction. Each mirrored descent is a caress in a restless night, the knocking of wood like a boat listing slowly in darkening waters.

Bowing humbly between these two "brethren" is the Cantus In Memory Of Benjamin Britten (1977), a rarer secular piece from Pärt, who once said, "I have discovered that it is enough when a single note is beautifully played. This one note, or a silent beat, or a moment of silence, comforts me." Nowhere is this truer than here, where a single tubular bell sounds that single note (an A) throughout, reflecting both the tonal and emotional veins of the piece. Having the score before me also reveals the silent beats that circumscribe the piece. Like the dead space between stars, this silence breathes with the potential for creation. Thematically the music is laid bare and layered with dizzying resolution, the sympathetic bell ringing as if from a great void. As homage to a composer in whom Pärt sought a kindred spirit, Cantus thrives with anguish and adoration. In its brief five minutes, it manages to reach past the listener into a realm where personhood is no longer relevant and music thrives on its own performance.

With Tabula rasa (1977), Pärt does more than wipe the proverbial slate clean, but spins from that same emptiness an open web of tangible effects. The title is both philosophy and mantra. Structurally speaking, none could be more appropriate. Violins circle one another like birds in flight before being awestruck by the haunting chimes of a prepared piano (played by the late Alfred Schnittke). Each successive eruption is deeper than the last, carrying with it the ghost of all that has come before. This piece is famous for having boggled its musicians on paper ("Where's the music?" they are said to have cried), so bare did the score seem to them before being committed to fingers and bows. But once the music was given voice, it was clear that what had originally appeared porous was in fact pregnant with life-affirming rapture. Tabula rasa undergoes a dramatic change in its latter half as the violins begin to fade into the surrounding architecture. The carillon-like refrain of the prepared piano drops a child's handful of crystals into water, naked and unassuming while also strangely coercive. By the end we are left in the company of solemn double basses, whose commentary seems but an afterthought to an experience that lies just beyond the grasp of words."









REVIEW-URI PENTRU CD ECM Records Arvo Part: Tabula Rasa
Nota
(5)
bazata pe 1 aprecieri
Bibi la 05-04-2015 (13:26)
ECM New Series a debutat prin acest album, o capodopera absoluta a genului minimalist. Toate compozitiile selectionate pe "Tabula Rasa" sunt de cinci stele, iar interpretarea lui Gidon Kremer iti taie respiratia. Va recomand sa ascultati "Cantus in memory of Benjamin Britten" cu volumul dat cat mai tare posibil.
Subiecte de pe AVstore.ro/blog/ care au legatura cu CD ECM Records Arvo Part: Tabula Rasa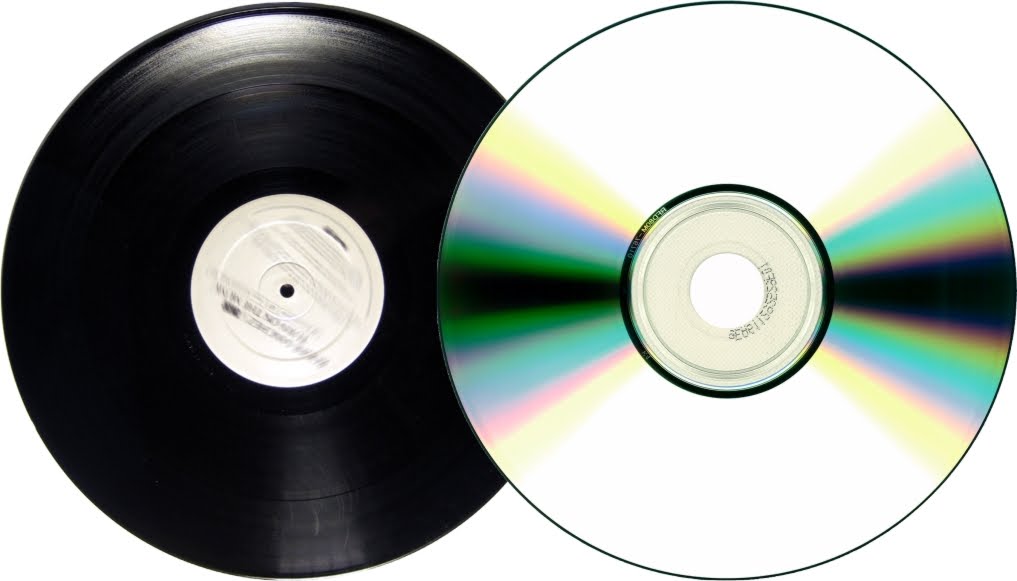 Albume CD si Vinil in categoria Muzica la AVstore.ro
Incepem anul 2015 cu o premiera. Puteti achizitiona de la AVstore nu numai echipamentele destinate reproducerii muzicii ci si inregistrari de cea mai buna calitate, pe suportul preferat de dumneavoastra - CD sau
DE CE SA ALEG AVSTORE.RO?
La AVstore.ro gasesti un pret excelent, poti plati in rate si poti alege din intreaga gama de Muzica CD ECM Records.
Vezi specificatii tehnice, review-uri si pareri despre CD ECM Records Arvo Part: Tabula Rasa (8371275).
Disclaimer: Echipa AVstore.ro încearcă să menţină acurateţea informaţiilor la CD ECM Records Arvo Part: Tabula Rasa dar rareori acestea pot conţine mici inadvertenţe, ex: accesorii neincluse în preţ, specificaţii tehnice diferite, informaţii neactualizate despre preţ şi stoc. Ne poţi contacta oricând pentru a clarifica eventuale nelămuriri. Nu uita să menţionezi în corespondenţa ta numele exact al produsului - CD ECM Records Arvo Part: Tabula Rasa