iFi Audio iPower 12v

ATENŢIE: Produsul iFi Audio iPower 12v nu mai este disponibil la AVstore.ro.
Acest lucru se datorează de cele mai multe ori faptului că producătorul iFi Audio a încetat să mai fabrice acest model sau l-a înlocuit cu unul mai performant.
Sursa de alimentare conceputa special pentru aplicatii audio.
Poate fi un upgrade pentru orice dispozitiv alimentat in curent continuu - Ultra-Low-Noise
Prezentare generala iFi Audio iPower 12v
Active Noise Cancellation+®

10x quieter than before

12 Element Output Array
6 Element Input Array

Polarity Inverter Adapter

Military radar tech
for audio

1uV of audio noise,
astoundingly quiet

Dynamic noise suppression
circuitry on Input and Output

For 'centre negative'
The central characteristic of iFi is in pursuit of the zenith in audio performance: it leaves no stone unturned. Well, the all new iPOWER is an exemplary example of this. Despite the fact that the iFi Ultra-Low Noise AC/DC adapter was exceptionally quiet and elevated the iUSB and iPhono to punch way beyond their respective categories, the all new iPower is even quieter, up to 10x quieter in fact.
What is it?
Brand new audiophile-standard DC-power supply:
In 5V, 9V, 12V and even 15V versions.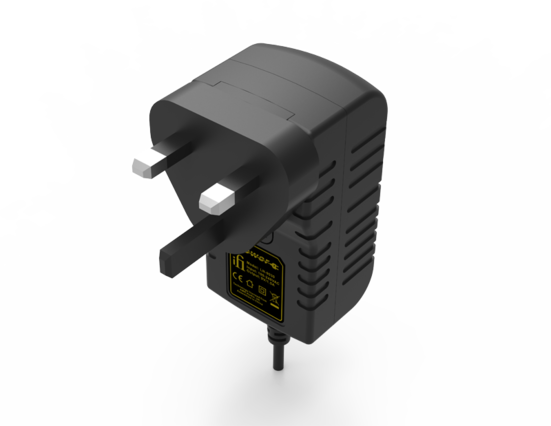 Which products is it aimed at?
Virtually any DC powered device.
Just check the correct voltage (5V/9V/12V/15V).
Check the correct polarity setup (see 'Polarity Inverter' below)
Ensure the current output is sufficient, then plug in and enjoy.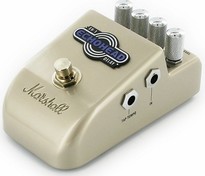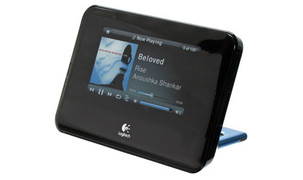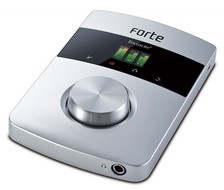 Advanced DC power design – the best has just been bettered.
Three years ago, iFi's Ultra-Low Noise AC/DC power adapter set the way and underpinned the whole iFi range from the iUSB to the iPhono leading to their loyal following.
Well, not to rest on its laurels, iFi now has a completely new 'ground-up' DC powered supply.
Active Noise Cancellation+® drawn from military radar technology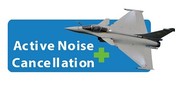 Drawing from the military field (specifically the Thales Spectra radar cancellation system deployed in the French Dassault Rafale jet fighter), iFi adapted this technology to exclusively introduce the Active Noise Cancellation+ ® (ANC+®) audio power system. It is so good ANC technology is now a cornerstone of the ever-improving iFi USB audio technology range.
An air defence radar is transmitting at a certain frequency; the signal is bouncing off the aircraft; a receiver on board the aircraft picks up the signal and a computer analyses its base frequency/modulations and an identical, out-of-phase signal is generated by an onboard system to cancel out the enemy radar signal.
By generating a signal identical to the noise signal but in the exact opposite phase, it actively cancels all the incoming noise. ANC+® is the perfect 'antidote' for power supply noise, the bane of USB audio.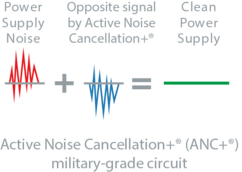 With ANC+® the power line is filtered for audio band and RF noise. The measured noise floor of 1uV (0.000001V) is at the measurement limit of what even the most sophisticated Audio Precision equipment is capable of.
What audio noise floor?

Measured on the Audio Precision 2, the iPower has an astonishingly low audio band noise floor of just 1uV! To put this into context, iFi's very own Ultra-Low Noise AC/DC adapter was in a class of its own at 10uV. Compared to a typical audiophile Linear Power Supply which measured at 20uV, it is demonstrably clear AMR/iFi power supply technology is unparalleled.

12-Element Output Array/6-Element Input Array

Shaping the face of technology, AMR/iFi not only pushes the boundaries of audio design, but power design too. After all, electricity is the 'fuel' behind the audio signal.
There are two separate, but similar 'Array Technologies' in the iPOWER:
12-Element Output Array – is for addressing noise on the output (at the DC barrel) end.
6-Element Input Array – is for dealing with noise at the input (at the 2-pin mains) end.
What this means is that any noise is contained and neutralised with the iPOWER to halt it from contaminating the local mains or audio system. iFi is one of a handful of companies that manufacture 'battery quiet' DC power supplies. Just like hybrid technology in cars, both have come a long way in a short space of time and are gaining wider acceptance.
Polarity Inverter Adapter for 'centre negative' audio products

At iFi, we like to think comprehensively and while the majority of home and pro audio products have a 'centre positive' DC power connector type, if your product such as a guitar pedal or a Sony Discman has a 'centre negative' instead of 'centre positive' pin, it is important to use the iFi power inverter. If you are unsure of the DC polarity of your product, please check with your vendor. For equipment using a DC power connection, it is common practice to include protection circuitry against over-voltage/reverse polarity, but not every manufacturer will have applied this. Always check first as AMR/iFi is not responsible for incorrect use or damage arising from use of the iPower.
Can be used globally; world-wide suitability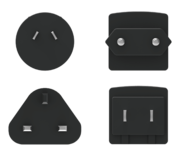 AMR/iFi understands and appreciates that today, being portable and user-friendly is paramount. So the iPower is light, convenient and above all, easy to travel with and work in any country in the world. It comes in 5V, 9V ,12V and 15V versions for all manners of DC powered devices and a set of interchangeable pins to span the globe: for USA/UK/EU/AUS electrical outlets. Performance and portability personified.
In summary, all the technology behind the iPower would count for little if it was not audible. Well, it is both. With the all-new iPower, the noise floor is virtually inaudible and the all-important level of refinement (whether listening to an analogue or digital source) has been amplified several notches.
Best of all, all existing iFi-powered devices all benefit, and in the different DC-power versions, the iPower now compliments non-iFi DC-powered products too. So all can enjoy the "sound of iFi."
Got Raspberry Pi or similar? Then use the iPOWER 5v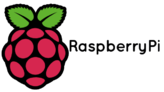 The USB power line runs on 5v and the Raspberry Pi/Cubox/BeagleBone (or similar Microcomputer) is rapidly becoming the most popular computer server option. So, each iPOWER (5v version ONLY) ships with the DC > micro USB cable so that the iPOWER (5v) can supply pure, clean power to the microcomputer for the optimal computer audio playback.
Specificatii tehnice pentru iFi Audio iPower 12v
Link producator: http://ifi-audio.com/portfolio-view/accessory-ipower/
Alte caracteristici:
Iesire: 12V/1.8A

Priza iesire:
5.5×2.1mm input/5.5×2.5mm output ('C' black)
5.5×2.1mm input/4.8×1.7mm output ('F' black)
5.5×2.1mm input/4.0×1.7mm output ('G' black)
5.5×2.1mm input/3.5×1.35mm output ('H' black)
5.5×2.1mm right-angled extension cable.
5.5×2.1mm input/5.5×2.5mm output; Reverse Polarity Plug ('C' white)
Curent maxim:
100-240VAC
Dimensiuni:
82x43x40 mm
Greutate:
155g (cu cablu)
Acest produs poate avea şi următoarele denumiri:
iFi Audio, iPower, 12v
REVIEW-URI PENTRU iFi Audio iPower 12v
Nota
(3.8)
bazata pe 5 aprecieri
Intentionam sa pun un iFi Audio iPower 12v la routerul UPC. Pe sursa routerului scria 12V/2.5A in timp ce iFi iPower ofera doar 12V/1.8A. Prin urmare am trecut routerul pe modul 'modem' (pentru un consum mai mic) si am adaugat un router extern si un access point. Pe modemul UPC am pus iFi iPower 12v iar pe routerul extern am pus un iFi Audio iPower 9v. Conexiunea la sistem prin cablu ethernet. Rezultatul? Au disparut tenta metalica din sunet si zgomotul de fond, sunetul s-a imbunatatit.
Folosesc iPower ca sursa pentru un Geshelli Archel 2.5 Pro, si nu se aude nici un fel de zgomot de fond, chiar si cu IEM de 16Ω. Nu pot sa o compar cu sursa originala pentru ca Archel se livreaza doar cu sursa pe 110v. Desigur trebuie sa fiti atenti la consumul device-ului pentru care il luati, dar pana acum nu am nimic de reprosat.
Daniel Petre la 05-12-2019
Am înlocuit sursa modestă de 12v/1A a unui mixer GoXLR și acum parcă muzica se aude mai completă, mai detaliată, mai plină spre un Aune X1s folosit ca AMP pur. Adaptorul alb de inversare a centrului spre negativ e de calitate proastă.
Fata de o sursa in comutatie obisnuita nu face mare lucru (nu are deloc 1 microvolt zgomot). Amperajul maxim oferit se poate dovedi insuficient pentru anumite device-uri care merg pe 12V - atentie la acest aspect. Partea cu "Can be used globally" inseamna ca stecherul care se baga in priza e detasabil fata de corpul sursei : adica un contact de proasta calitate in plus. In schimb setul de adaptori si convertori DC-DC e bine venit si foarte util.
Nu face nimic din ce spune producatorul, din contra. L-am achizitionat pentru un Arcam irdac 2. Doar l-am bagat in priza si amplificatorul a luat-o razna, sunet de fond pronuntat asemanator cu un radio intre posturi care totusi ar receptiona ceva. Asta, atentie, fara sa introduc alimentarea in DAC. Introdus in DAc e dezastru. Mult mai prost decat alimentatorul original (tot switch power). L-am returnat si voi lua o sursa liniara.
Subiecte de pe AVstore.ro/blog/ care au legatura cu iFi Audio iPower 12v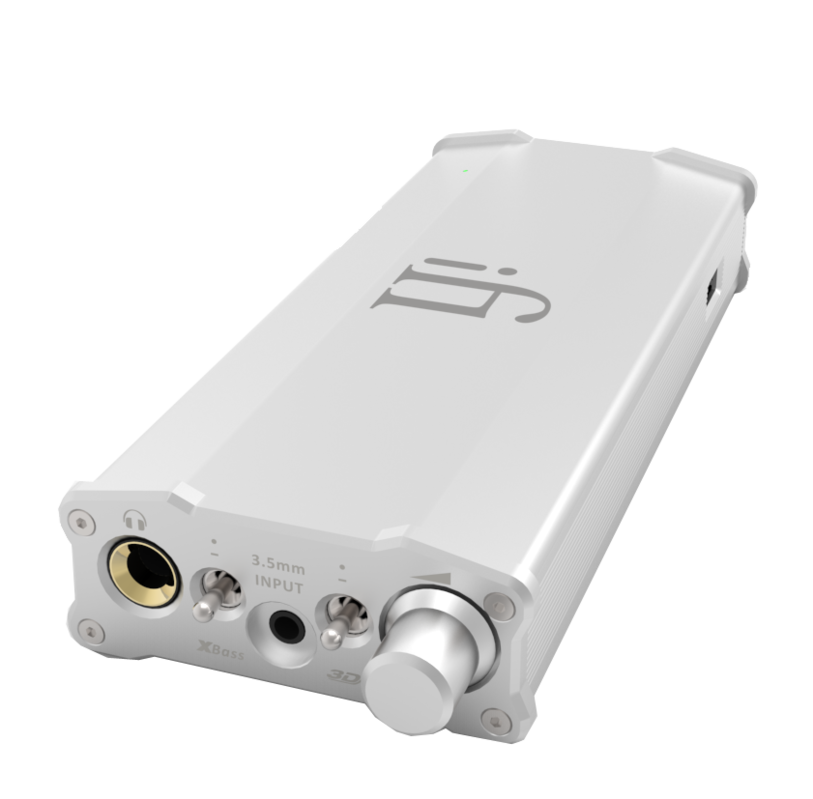 iFi Audio
Computerele si telefoanele inteligente nu mai reprezinta de mult viitorul, ele intruchipeaza prezentul, fac parte din viata noastra cotidiana si nu ne putem imagina o zi fara ele. Pentru iubitorii sunetului de cea mai buna calitate, celebra firma Abbingdon Music Research a lansat gama de produse iFi, special conceputa pentru noul trend computer-audiofile. Daca va doriti o sursa audio de calitate care sa se conecteze direct
Ifi Audio la AVstore
AVstore are placerea sa reprezinte iFi in Romania. iFi este un exponent al noului val de producatori HiFi si se adreseaza pietei de produse destinate entuziastilor HiFi care folosesc in principal computerul pentru a asculta muzica. Spre deosebire de alte firme noi aparute, iFi nu a venit din neant ci este o divizie a renumitului producator britanic Abbingdon Music Research (AMR). Ifi isi propune sa ofere produse de inalta clasa, High-End, la preturi accesibile.
DE CE SA ALEG AVSTORE.RO?
La AVstore.ro gasesti un pret excelent, poti plati in rate si poti alege din intreaga gama de Filtre audio iFi Audio.
Vezi specificatii tehnice, review-uri si pareri despre iFi Audio iPower 12v (iPower 12v).
Disclaimer: Echipa AVstore.ro încearcă să menţină acurateţea informaţiilor la iFi Audio iPower 12v dar rareori acestea pot conţine mici inadvertenţe, ex: accesorii neincluse în preţ, specificaţii tehnice diferite, informaţii neactualizate despre preţ şi stoc. Ne poţi contacta oricând pentru a clarifica eventuale nelămuriri. Nu uita să menţionezi în corespondenţa ta numele exact al produsului - iFi Audio iPower 12v