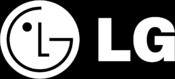 TV LG 39LN5400

ATENŢIE: Produsul TV LG 39LN5400 nu mai este disponibil la AVstore.ro.
Acest lucru se datorează de cele mai multe ori faptului că producătorul LG a încetat să mai fabrice acest model sau l-a înlocuit cu unul mai performant.
General presentation for TV LG 39LN5400
LED LG 32LN5400, Full HD, 100Hz, Triple XD, Picture Wizard II, Clear Voice II, MHL, SimpliLink

YOU WON'T BELIEVE YOUR EYES
You won't believe your eyes. LG's LED technology delivers amazing brightness, clarity and color detail.

LESS BLUR. MORE ACTION
TruMotion 100Hz technology lets you see sports, video games and high-speed action with virtually no motion blur. Now your TV can keep up with your fast- moving entertainment.

DOUBLE THE DETAIL
This stunning picture is the reason you wanted HDTV in the first place. With almost double the pixel resolution, Full HD 1080p gives it superior picture quality over standard HDTV. You'll see details and colors like never before.

SAVE MORE THAN ENERGY
Earning the ENERGY STAR means a product meets strict energy efficiency guidelines set by the US Environmental Protection Agency and the Department of Energy. For TVs, it means they save energy both in standby and active (when they're on) modes. ENERGY STAR qualified TVs use about 30% less energy than standard units.

FIND THE PERFECT PICTURE
Get easy self-calibration with on-screen reference points for key picture quality elements such as black level, color, tint, sharpness and backlight levels. Take the guesswork out of picture adjustments with this simple-to-use feature. It's not actually magic, but it will sure seem that way.

WISE AND NOT WASTEFUL
With our Smart Energy Saving Features, you can conserve money and energy.
Tehnical specifications for TV LG 39LN5400
Diagonala (inch):
39
Tehnologie ecran:
LED
Diagonala:
99
Sunet:
Audio Output Power (Watts - THD 10%)
Clear Voice II
10W + 10W

Alte caracteristici:
Full HD
100Hz
Triple XD Engine
MHL™ Mobile High Definition Link
SIMPLINK™ (HDMI™ CEC)
Picture Wizard II
AV Mode II
Acest produs poate avea şi următoarele denumiri:
39LN5400
ACCESORII SI PRODUSE COMPLEMENTARE
REVIEWS for TV LG 39LN5400
Momentan produsul TV LG 39LN5400 nu are nici un comentariu din partea utilizatorilor. Fii tu primul care adauga un comentariu.
DE CE SA ALEG AVSTORE.RO?
La AVstore.ro cumperi la preturi PROMO, poti plati in rate si ai livrare GRATUITA pentru comenzi peste 300RON in reteaua Fan Courier.
Vezi specificatii tehnice, review-uri si pareri despre TV LG 39LN5400 (39LN5400).
Disclaimer: Echipa AVstore.ro încearcă să menţină acurateţea informaţiilor la TV LG 39LN5400 dar rareori acestea pot conţine mici inadvertenţe, ex: accesorii neincluse în preţ, specificaţii tehnice diferite, informaţii neactualizate despre preţ şi stoc. Ne poţi contacta oricând pentru a clarifica eventuale nelămuriri. Nu uita să menţionezi în corespondenţa ta numele exact al produsului - TV LG 39LN5400