Boxe Paradigm Monitor 11 Black Ash

ATENŢIE: Produsul Boxe Paradigm Monitor 11 Black Ash nu mai este disponibil la AVstore.ro.
Acest lucru se datorează de cele mai multe ori faptului că producătorul Paradigm a încetat să mai fabrice acest model sau l-a înlocuit cu unul mai performant.
Prezentare generala Boxe Paradigm Monitor 11 Black Ash
Rome Wasn't Built in A Day. Neither Was Monitor.
It took three emperors and 15 years to build Rome's colosseum, architecture that still elicits awe centuries later. And while we're not so bold as to compare the colosseum to the new Series 7, you have to admit the speakers look more than a little awesome in the backdrop of Ancient Rome. Good architecture will stand up well over time, as will good sonic architecture. Our Monitor Series 7 is a classic example. Now in its seventh iteration, each new generation is an opportunity for refinement: design innovations from our higher-priced reference lineups, reference-quality component parts, cabinets and even finishes! When it comes to getting value for your money, it doesn't get better than Monitor Series 7. Since its inception, the Monitor Series has been a favorite of audiophiles on a budget — with Series 7, that hasn't changed.

We can't promise it will still be around in two thousand years, but we can promise it will play louder, plumb deeper, look smarter and sound better than any other brand in its price range.

Advanced S-Pal™ Satin-Anodized Pure-Aluminum Bass/Midrange Cones. First seen in our Paradigm Reference lineup, very high stiffness-to-mass ratio and outstanding internal damping. The result? Remarkable midrange clarity, superb extended bass response and freedom from unwanted resonances and distortions. In an affordable audio category – unbelieveable quality!

Advanced S-PAL™ Satin-Anodized Pure-Aluminum Domes with powerful neodymium magnets and ferro-fluid cooling for increased power handling! Highs are more soaring and spacious, crystal clear and undiluted even at the higher bandwidths.

Wire Mesh Tweeter Guard and WaveGuide™. More Reference technology, ensuring a smooth, wide panorama of audiophile-quality sound. Wire mesh protection for the pure-aluminum tweeter.

Sophisticated crossovers in an affordable audiophile product! Again, it's almost unheard of: polypropylene film or bipolar electrolytic capacitors, air core and laminated core inductors, high-power resistors. Crossover topologies are first and second-order with corresponding acoustic slopes of second and third-order providing optimal bandwidth and seamless integration as drivers cross over.

Long-Travel Motor/Magnet Structures. Despite fewer drivers than in previous series', floorstanding and center channel speakers actually plumb deeper. This is, in part, attributable to the advanced motor/magnet structures: high-temperature copper or aluminum wire voice coils (varies by model) wound on Kapton formers, oversized magnets with all components FEA-optimized.

Foam-Rubber Elastomer Surrounds. Reference Studio Series geometry!
Help achieve that play loud AND play deep effect by allowing longer, expertly controlled cone travel.
Baffled about Baffles? Don't Be!

For those of you who are wondering. A baffle is the surface on which the speakers or drivers are mounted. It prevents the front and rear sound waves from interfering with each other causing sound cancellation, as well as to absorb sound energy, particularly problematic reflected sound. So a speaker baffle is pretty darn important.

The new Monitor Series 7 baffle is a work of art – worthy of a spot in the arches of a colosseum. It boasts …
A clean aesthetic, nothing to see but the the beautiful drivers, no screws or fasteners visible
Thick and rigid ¾˝ MDF across the lineup
FEA-optimized (including a stress analysis) to overcome the limitations of the physical materials.
A modal frequency analysis allowed us to deliver the most resonance-, vibration- and coloration-free Monitor Series cabinet to date!
Critically tuned to the rest of the cabinet
Rap on the baffle … you'll hurt nothing but your knuckles!
Specificatii tehnice pentru Boxe Paradigm Monitor 11 Black Ash
Link producator: http://www.paradigm.com/products/products-by-category/floorstanding/paradigm/monitor-series-7/monitor-11
Descriere:
5-driver, 3-way bass reflex,
quasi-3rd-order resistive port,
floorstanding model
Difuzoare:
High-Frequency Driver 25-mm (1 in) S-PAL™ dome tweeter,
ferro-fluid cooled and damped
Midrange Driver
140-mm (5-1/2 in) S-PAL™ cone,
25-mm (1 in) voice-coil, oversize ceramic /
ferrite magnets, GRIP™ chassis,
separate sealed driver chamber
Bass Driver(s) Three 165-mm (6-1/2 in) carbon-infused
polypropylene cones, 25-mm (1 in)
voice-coils, oversize ceramic /
ferrite magnets, GRIP™ chassis
Raspuns in frecventa:
±2 dB from 42 Hz - 22 kHz
Sensibilitate (2,83V/1 m):
Sensitivity - Room / Anechoic 93 dB / 90 dB
Putere RMS:
Suitable Amplifier Power Range 15 - 250 watts
Impedanta nominala:
8 ohms
Frecventa crossover:
3rd-order electro-acoustic at 2.2 kHz, 2nd-order electro-acoustic at 700 Hz (lower bass drivers)
Dimensiuni:
105.2 cm x 20.0 cm x 34.3 cm
Greutate:
25.1 kg
Tip boxe:
Boxe de podea
ACCESORII SI PRODUSE COMPLEMENTARE
REVIEW-URI PENTRU Boxe Paradigm Monitor 11 Black Ash
Nota
(5)
bazata pe 1 aprecieri
Adrian-Bogdan la 28-01-2015 (16:18)
Geniale!!! Sunet cu mult peste pretul actual - redus! Impreuna cu un receiver Denon AVR x2100 si cabluri de calitatate.
Subiecte de pe AVstore.ro/blog/ care au legatura cu Boxe Paradigm Monitor 11 Black Ash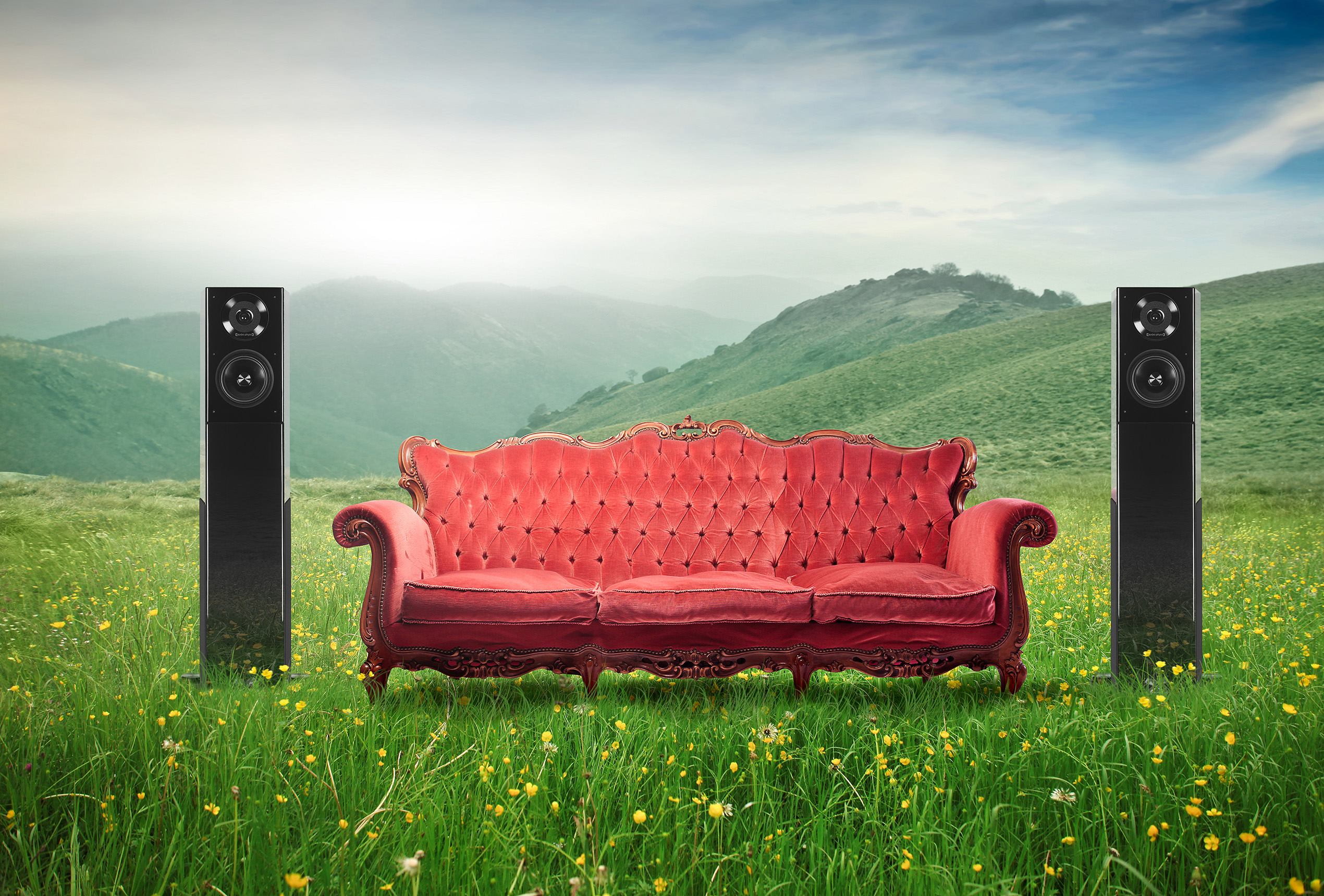 Amplasarea boxelor in camera
Amplasarea corecta a boxelor in camera este cel mai ieftin si mai simplu upgrade pe care il puteti face sistemului dumneavoastra stereo. In cazul in care nu sunteti multumiti de sunet, este foarte indicat sa incercati sa cautati o asezare optima a boxelor inainte de a testa un nou amplificator, un nou DAC sau alte cabluri. Este posibil ca simpla mutare a incintelor sa rezolve mai multe
DE CE SA ALEG AVSTORE.RO?
La AVstore.ro cumperi la preturi PROMO, poti plati in rate si ai livrare GRATUITA pentru comenzi peste 300RON in reteaua Fan Courier.
Vezi specificatii tehnice, review-uri si pareri despre Boxe Paradigm Monitor 11 Black Ash (BLACKASH).
Disclaimer: Echipa AVstore.ro încearcă să menţină acurateţea informaţiilor la Boxe Paradigm Monitor 11 Black Ash dar rareori acestea pot conţine mici inadvertenţe, ex: accesorii neincluse în preţ, specificaţii tehnice diferite, informaţii neactualizate despre preţ şi stoc. Ne poţi contacta oricând pentru a clarifica eventuale nelămuriri. Nu uita să menţionezi în corespondenţa ta numele exact al produsului - Boxe Paradigm Monitor 11 Black Ash