Boxe DefinitiveTechnology UIW RSSII
Prezentare generala Boxe DefinitiveTechnology UIW RSSII
Reference In-ceiling/In-wall Bipolar Loudspeakers

Definitive Reference Architectural Speakers are perfect for bringing spectacular-sounding, high-performance "invisible" home theater systems into every room in your house. The Reference Surround Speaker II (RSS II) is intended for use as an in-ceiling or in-wall rear or side surround speaker in custom installed home theater systems of the highest quality.

The RSS II features a non-resonant sealed medite (a dense wood product) enclosure to deliver the tight, detailed bass and uncolored midrange of audiophile free-standing speakers in every installation. The performance of open back built-in speakers will vary depending on the nature of the wall/ceiling cavity behind the speaker. But Definitive Reference series speakers with integrated enclosures sound superb every time. Six rotating dogleg clamps and beefy wood screws make the RSS II easy to install in either new or existing construction and provide secure, non-resonant mounting for ultimate audiophile performance free of vibrations and buzzes.

It features a curved angle bipolar array, which is perfect for movie and music surround use because it provides an ideal combination of direct sound for specificity and localization and ambient sound for enhanced spaciousness. The RSS II delivers uniquely enveloping surround performance totally immersing the listeners in a complete 360-degree soundstage. Walls seem to disappear and the listening room will be almost magically transformed into the location of the original sonic event. The curved aspect of the bipolar array further improves dispersion into the room. When installed in the ceiling, the direction in which the driver arrays face can be rotated 90 degrees in order to optimize the performance depending on the specific location of the speakers in relation to the seating area.

Each RSS II bipolar surround speaker contains two complete 3-way full-range systems each with a 4-1/2 inch cast-basket bass/midrange driver pressure coupled to a 4-1/2 inch planar Bass Radiator and a 1" pure aluminum tweeter, for a total of 6 driver/radiators in each speaker. The RSS II's dynamic, spacious and uncolored sonic signature has been specifically engineered to blend perfectly with any of Definitive's loudspeakers whether freestanding, in-wall or in-ceiling for an amazing lifelike sonic experience.
Specificatii tehnice pentru Boxe DefinitiveTechnology UIW RSSII
Link producator: http://www.definitivetech.com/products/uiw-rss-ii
Descriere:
Reference In-ceiling/In-wall Bipolar Loudspeakers
Difuzoare:
2x Tweeter 1" (2.54cm) - Pure Aluminum Dome
2x Mid / Woofer 4 1/2" (11.43cm) - High Definition Bass/Midrange Driver
Tweeter/Mid Array (Type Bipolar Configuration)
2x Bass Radiator 4 1/2" (11.43cm) - Planar Bass Radiator
Raspuns in frecventa:
26 Hz - 30 kHz
Sensibilitate (2,83V/1 m):
90 dB
Putere RMS:
10 - 200 watts per channel
Impedanta nominala:
8 ohm
Dimensiuni:
Height 11 5/8" (29.53cm) Width 9 7/8" (25.08cm) Mounting Depth 3 7/8" (9.84cm)
Alte caracteristici:
Included Accessories: Wall Template; Paint Mask; Paintable Grill; Self Adhering Foam Gasket
Tip boxe:
Boxe perete/tavan
REVIEW-URI PENTRU Boxe DefinitiveTechnology UIW RSSII
Momentan produsul Boxe DefinitiveTechnology UIW RSSII nu are nici un comentariu din partea utilizatorilor. Fii tu primul care adauga un comentariu.
Subiecte de pe AVstore.ro/blog/ care au legatura cu Boxe DefinitiveTechnology UIW RSSII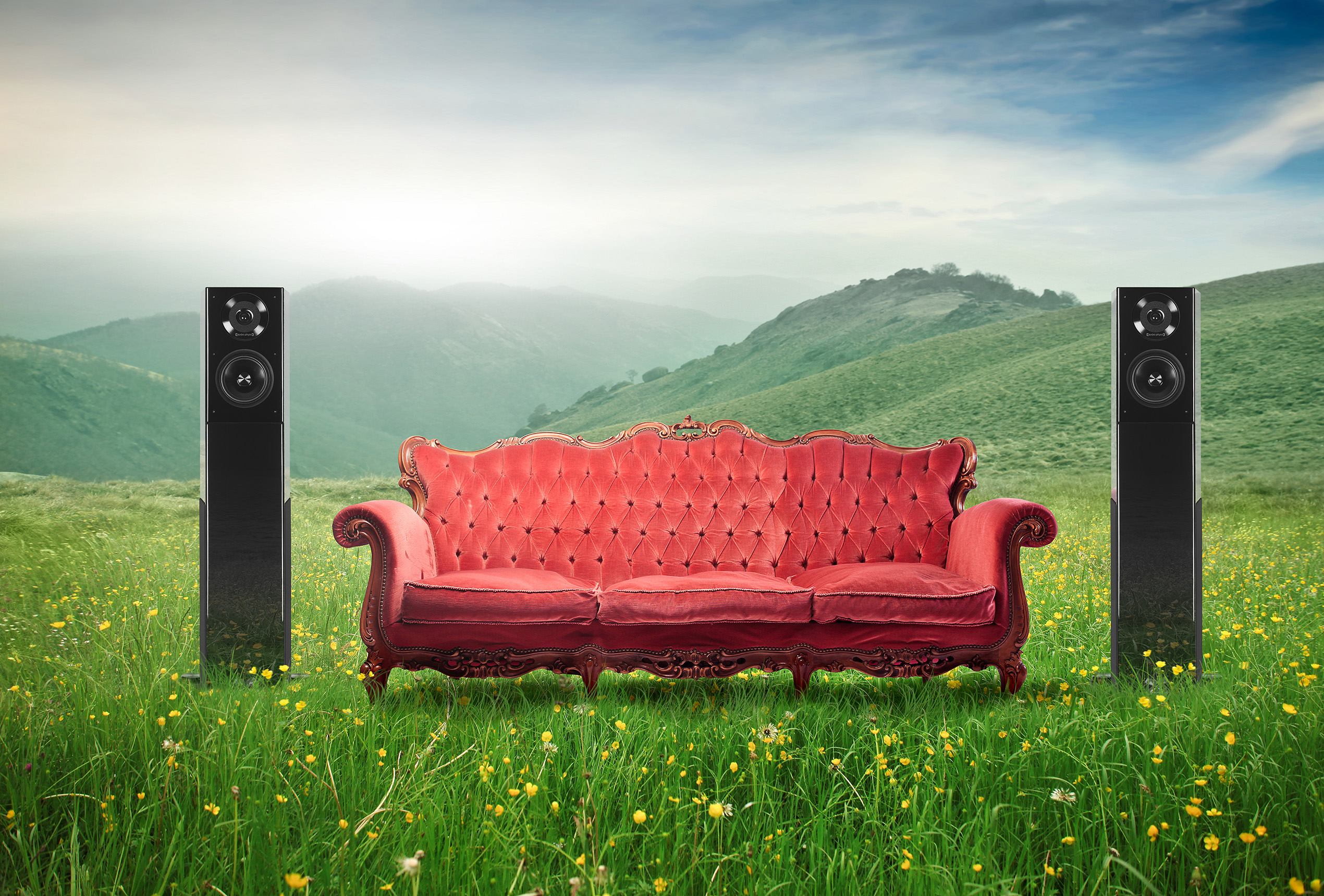 Amplasarea boxelor in camera
Amplasarea corecta a boxelor in camera este cel mai ieftin si mai simplu upgrade pe care il puteti face sistemului dumneavoastra stereo. In cazul in care nu sunteti multumiti de sunet, este foarte indicat sa incercati sa cautati o asezare optima a boxelor inainte de a testa un nou amplificator, un nou DAC sau alte cabluri. Este posibil ca simpla mutare a incintelor sa rezolve mai multe
DE CE SA ALEG AVSTORE.RO?
La AVstore.ro cumperi la preturi PROMO, poti plati in rate si ai livrare GRATUITA pentru comenzi peste 300RON in reteaua Fan Courier.
Vezi specificatii tehnice, review-uri si pareri despre Boxe DefinitiveTechnology UIW RSSII (UIWRSSII).
Disclaimer: Echipa AVstore.ro încearcă să menţină acurateţea informaţiilor la Boxe DefinitiveTechnology UIW RSSII dar rareori acestea pot conţine mici inadvertenţe, ex: accesorii neincluse în preţ, specificaţii tehnice diferite, informaţii neactualizate despre preţ şi stoc. Ne poţi contacta oricând pentru a clarifica eventuale nelămuriri. Nu uita să menţionezi în corespondenţa ta numele exact al produsului - Boxe DefinitiveTechnology UIW RSSII