Boxe DefinitiveTechnology StudioMonitor 45
Cod produs:
STUDIOMONITOR45
Prezentare generala Boxe DefinitiveTechnology StudioMonitor 45
Redesigned From the Ground Up for Superior Performance, Utility and Beauty
The new Definitive StudioMonitor series is the culmination of over 20 years of research and development to create monitor-quality shelf speakers with the perfect balance of high style, utility and most of all performance.

The Most Advanced Technologies for the Most Advanced Performance
If you love great sound you must experience Definitive's StudioMonitor 45. Its combination of advanced technologies such as our patented Balanced Double Surround System (BDSS) bass/midrange driver, phase-coherent crossover network and rock-solid enclosure deliver a best-in-class sonic performance.

Each SM 45 features a 5-1/4" (13cm) second generation BDSS midrange driver and a 1" (25mm) pure aluminum dome tweeter. The driver features Definitive's patented Balanced Double Surround System (BDSS) technology that supports the speaker cone at both the inner and outer edges allowing longer, more linear excursion for greater clarity and finely textured inner detail. A new patent pending Linear Response Waveguide™ smoothes off-axis frequency response and disperses sound over a wider area for crystal clear intelligibility for every listener in the room. The tweeter is a pure aluminum dome, which has been heat-treated to relax the crystal structure and then coated with a ceramic to produce extended highs that reveal nuance and shimmer without a trace of edginess.

Phase-Coherent Crossover Networks
The crossover network is the real heart of a loudspeaker as it is responsible for perfectly blending together the sound of the various drivers into a musically seamless whole. The sophisticated design used in the SM45 features premium audiophile-grade components such as oversized inductors, Mylar capacitors for linear phase and frequency response. An integrated Zobel network flattens the impedance of the system so that even budget amplifiers will be able to drive the SM45 (although a premium amplifier will bring out all the performance this remarkable speaker has to offer). This preserves the phase coherence, transient response and dynamic integrity of the signal for absolutely lifelike music and home theater reproduction in your home.

Slim Elegant Styling - Rock Solid Performance
All the driver and crossover technology in the world would be wasted if housed in a resonance-prone box. We devoted as much Design and Engineering attention to the styling and construction of the StudioMonitor 45's enclosure as any other part of its design.

The specially contoured high gloss baffle around the drivers and the tapered enclosure sides enhance sound quality by minimizing diffraction distortion. The high gloss grille and cabinet accents add elegance to the matte black tower the way satin piping adds dash to a tuxedo.

But the enclosure's most important job is to be totally inert and resonance free so as not to color the sound. And that's just we did in engineering the SM enclosures. Internal MDF cross braces further stiffen the system. Tap on the side panel of a StudioMonitor 45 enclosure to hear the solid "thud" of a solid, well-damped cabinet instead of the hollow ring of a poorly constructed speaker.
Specificatii tehnice pentru Boxe DefinitiveTechnology StudioMonitor 45
Link producator: http://www.definitivetech.com/products/studiomonitor-45
Descriere:
High performance shelf/stand monitor loudspeaker
Difuzoare:
1x Tweeter 1" (2.54cm) - Pure Aluminum Dome
1x Mid / Woofer 5 1/4" (13.34cm) - BDSS Midrange Driver
Tweeter/Mid Array (Type Direct Radiating)
Raspuns in frecventa:
35 Hz - 30 kHz
Sensibilitate (2,83V/1 m):
90 dB
Putere RMS:
20 - 150 watts per channel
Impedanta nominala:
8 ohm
Dimensiuni:
Height 11 11/16" (29.69cm) Width 6 3/4" (17.14cm) Depth 11 11/16" (29.69cm)
Alte caracteristici:
Included Accessories: Bumpers (4)
Tip boxe:
Boxe de raft
ACCESORII SI PRODUSE COMPLEMENTARE
REVIEW-URI PENTRU Boxe DefinitiveTechnology StudioMonitor 45
Momentan produsul Boxe DefinitiveTechnology StudioMonitor 45 nu are nici un comentariu din partea utilizatorilor. Fii tu primul care adauga un comentariu.
Subiecte de pe AVstore.ro/blog/ care au legatura cu Boxe DefinitiveTechnology StudioMonitor 45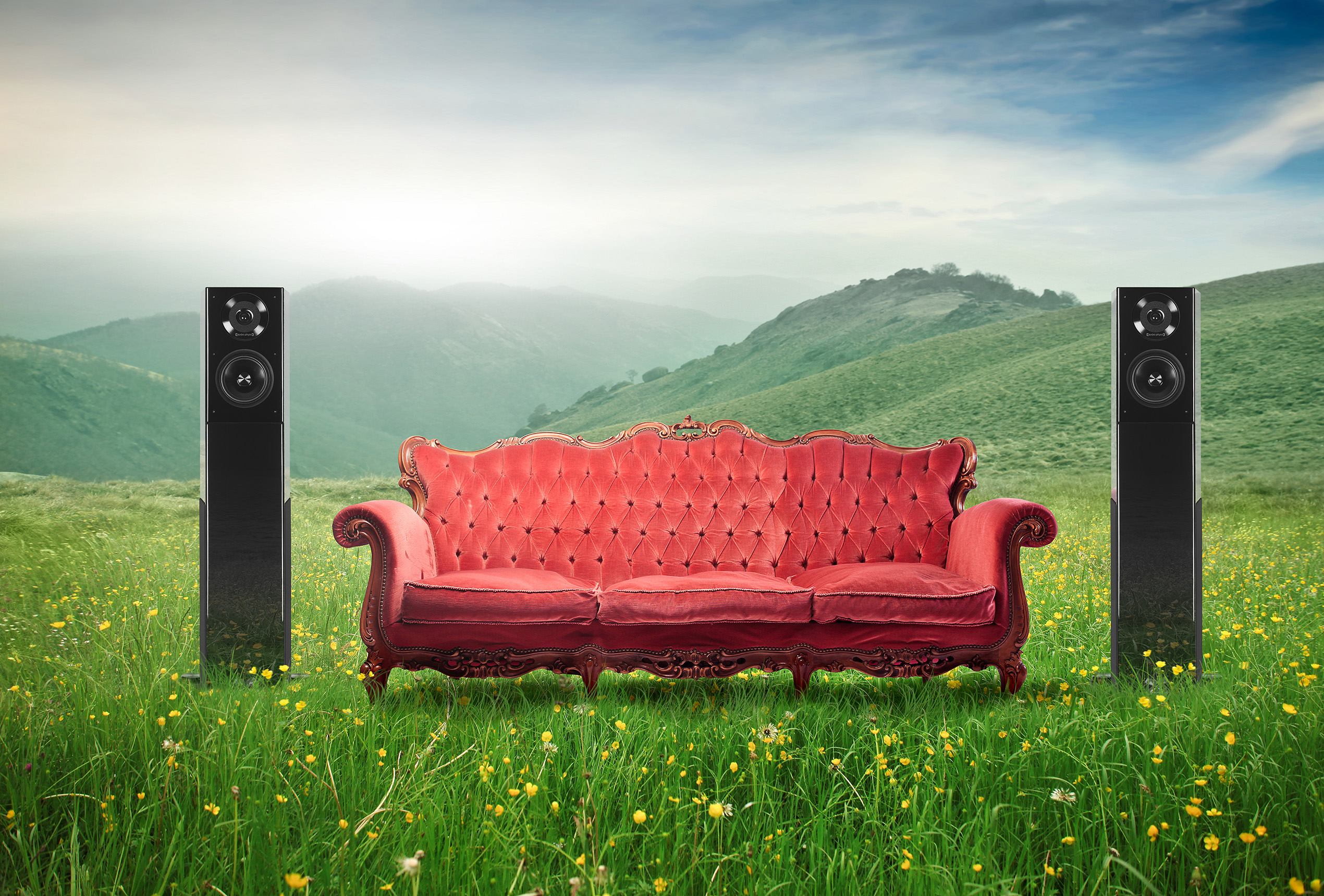 Amplasarea boxelor in camera
Amplasarea corecta a boxelor in camera este cel mai ieftin si mai simplu upgrade pe care il puteti face sistemului dumneavoastra stereo. In cazul in care nu sunteti multumiti de sunet, este foarte indicat sa incercati sa cautati o asezare optima a boxelor inainte de a testa un nou amplificator, un nou DAC sau alte cabluri. Este posibil ca simpla mutare a incintelor sa rezolve mai multe
DE CE SA ALEG AVSTORE.RO?
La AVstore.ro cumperi la preturi PROMO, poti plati in rate si ai livrare GRATUITA pentru comenzi peste 300RON in reteaua Fan Courier.
Vezi specificatii tehnice, review-uri si pareri despre Boxe DefinitiveTechnology StudioMonitor 45 (STUDIOMONITOR45).
Disclaimer: Echipa AVstore.ro încearcă să menţină acurateţea informaţiilor la Boxe DefinitiveTechnology StudioMonitor 45 dar rareori acestea pot conţine mici inadvertenţe, ex: accesorii neincluse în preţ, specificaţii tehnice diferite, informaţii neactualizate despre preţ şi stoc. Ne poţi contacta oricând pentru a clarifica eventuale nelămuriri. Nu uita să menţionezi în corespondenţa ta numele exact al produsului - Boxe DefinitiveTechnology StudioMonitor 45