Boxe DefinitiveTechnology ProCenter 2000
Cod produs:
PROCENTER2000
Prezentare generala Boxe DefinitiveTechnology ProCenter 2000
Compact high definition Center Channel Speaker

ProCenter 2000 Center Channel Speaker—the heart of a spectacular Home Theater speaker system
The ProCenter 2000 is Definitive's best center speaker in the acclaimed ProCinema Series. Its compact dimensions, flat, accurate frequncy reponse and outstanding dynamic range make the ProCenter 2000 a great choice for systems based around Definitive BiPolar Series speakers as well as systems based on ProCinema components. A ProCenter 2000 along with four ProMonitor 1000s and a matching ProSub 1000 makes a complete ProCinema 1000+ system. All the components of the system are packed and sold separately allowing you to mix and match Pro Series components to build the system that best suits your needs.

Don't let the ProCenter 2000's small size fool you—it is a remarkably sophisticated product with huge sound. The 2000 incorporates many of the same technologies as Definitive's top-of-the-line models including BDSS drivers, pure aluminum dome tweeters, and planar pressure coupled mid/bass radiators for home theater sound quality that will astound you.

The Secret to Its Big Sound
Competing center channel speakers of this size usually have weak lower-midrange response; that part of the audio range that contains the "warmth" and "body" of voices and musical instruments. Listen to a male vocal on typical small satellite speakers and you will instantly hear what we mean. The ProCenter avoids this critical problem by pressure-coupling our exclusive BDSS technology drivers to two equal-sized mid/bass radiators cleverly placed on the sides of the speaker. This technique doubles the lower-midrange/bass radiating area of the speaker without increasing the size of the enclosure. You'll enjoy the kind of rich, warm and life-like sound quality that you thought was only possible with big, hard to place speakers.

Center Channel Muscle
As much as 75% of a movie's soundtrack is played by the center channel loudspeaker making it arguably the most important speaker in a home theater system. It is the key to getting intelligible dialog and true-to-life sound effects. So we lavished extra attention on the ProCenter 2000. It features 2 of the same 5-1/4" BDSS drivers used in ProMonitor 1000 satellites along with two 5-1/4" mid/bass radiators on the sides of the enclosure, allowing it to play loud and clear with high tonal accuracy. Easy to Place, Easy to Use
Small enough to disappear in a room but beautiful when in plain view, the ProCenter 2000 can be shelf or top-of-TV-mounted. Its built-in foot allows you to adjust the angle of the speaker in the vertical plane to aim the speaker at listener's ear height. Or you can wall mount it using two after market wall mounts (not included).

The Sound
Sonically, the ProCenter 2000 is a revelation in terms of achieving incredible sound at an affordable price. It fulfills with aplomb its most important job of delivering perfectly clear and intelligible dialog to every listener in the room. It dishes out high impact sound effects with distortion-free dynamics but is also capable of great subtlety to excel equally with music or movies.
Specificatii tehnice pentru Boxe DefinitiveTechnology ProCenter 2000
Link producator: http://www.definitivetech.com/products/procenter-2000
Descriere:
Compact high definition Center Channel Speaker
Difuzoare:
1x Tweeter 1" (2.54cm) - Pure Aluminum Dome
2x Mid / Woofer 5 1/4" (13.34cm) - BDSS Midrange Driver
Tweeter/Mid Array (Type D'Appolito Direct Radiating)
2x Bass Radiator 5 1/4" (13.34cm) - Planar Bass Radiator
Raspuns in frecventa:
42 Hz - 30 kHz
Sensibilitate (2,83V/1 m):
91 dB
Putere RMS:
10 - 250 watts per channel
Dimensiuni:
Height 6 1/2" (16.51cm) Width 17" (43.18cm) Depth 6 1/2" (16.51cm)
Tip boxe:
Boxe centru
ACCESORII SI PRODUSE COMPLEMENTARE
REVIEW-URI PENTRU Boxe DefinitiveTechnology ProCenter 2000
Momentan produsul Boxe DefinitiveTechnology ProCenter 2000 nu are nici un comentariu din partea utilizatorilor. Fii tu primul care adauga un comentariu.
Subiecte de pe AVstore.ro/blog/ care au legatura cu Boxe DefinitiveTechnology ProCenter 2000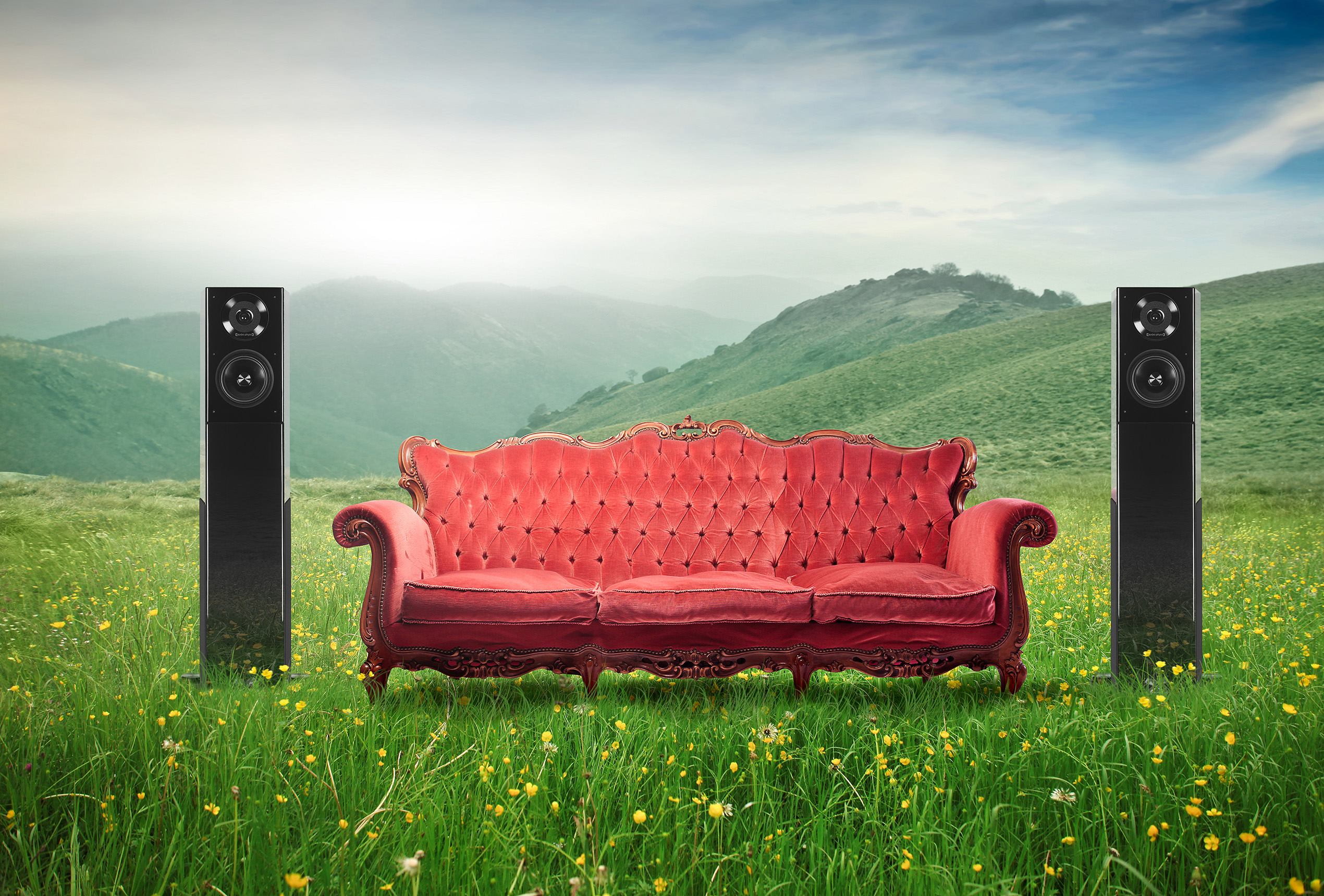 Amplasarea boxelor in camera
Amplasarea corecta a boxelor in camera este cel mai ieftin si mai simplu upgrade pe care il puteti face sistemului dumneavoastra stereo. In cazul in care nu sunteti multumiti de sunet, este foarte indicat sa incercati sa cautati o asezare optima a boxelor inainte de a testa un nou amplificator, un nou DAC sau alte cabluri. Este posibil ca simpla mutare a incintelor sa rezolve mai multe
DE CE SA ALEG AVSTORE.RO?
La AVstore.ro cumperi la preturi PROMO, poti plati in rate si ai livrare GRATUITA pentru comenzi peste 300RON in reteaua Fan Courier.
Vezi specificatii tehnice, review-uri si pareri despre Boxe DefinitiveTechnology ProCenter 2000 (PROCENTER2000).
Disclaimer: Echipa AVstore.ro încearcă să menţină acurateţea informaţiilor la Boxe DefinitiveTechnology ProCenter 2000 dar rareori acestea pot conţine mici inadvertenţe, ex: accesorii neincluse în preţ, specificaţii tehnice diferite, informaţii neactualizate despre preţ şi stoc. Ne poţi contacta oricând pentru a clarifica eventuale nelămuriri. Nu uita să menţionezi în corespondenţa ta numele exact al produsului - Boxe DefinitiveTechnology ProCenter 2000