Boxe DefinitiveTechnology Mythos STS SuperTower
Pret:
15.499
RON
/Pereche
Prezentare generala Boxe DefinitiveTechnology Mythos STS SuperTower
Ultra-performance floor-standing loudspeaker with built-in powered subwoofers

The Mythos STS SuperTower® combines stunningly beautiful designs and precision fit & finish with jaw-dropping ultra high-end performance. No loudspeaker before them has achieved the balance of beauty and brawn at anywhere near their price. The Mythos STS's magic starts with a sleek and sexy polished black cabinet mounted on a beautiful polished granite base and continue with our most advanced components and technologies. Topping off the ground-breaking design is the incorporation of SuperCube™ powered subwoofers right into the enclosures. With two built-in 300 Watt powered subwoofers you'll enjoy double the bass while saving floor space and enhancing the beauty of your room.

The Case for Integrated Subwoofers
Besides eliminating the need for a floor space hogging separate subwoofer, integrated subs offer dramatic performance benefits. First is the obvious benefit that you'll have two subwoofers in the room instead of just one for simply more bass output. Most importantly the subwoofers are perfectly integrated with the mid/high section. Audiophiles often spend dozens of hours moving and adjusting their subwoofers' crossover and phasing controls in pursuit of perfect subwoofer to main speaker "blending." With the Mythos STS you won't have to go through that kind of hassle to get audio perfection. Definitive's engineers have perfectly adjusted the crossover and phase between the subwoofer and main speaker sections to achieve seamless blending and life-like sound. All you have to do is set the bass volume to match your room and taste then sit back and enjoy audio perfection.

Rock-Solid Beautiful Enclosure
The Mythos STS styling emanates from a parabolic form, grounded as much in technical appropriateness as visual beauty. With emphasis on a narrow, deep column, the parabolic theme is repeated in the lines of the cap and granite base. There is an unabashed acknowledgement of classic "American Streamline" principles in the STS, communicating motion, direction and clean utility.

The slim, curved shape of the enclosure reduces diffraction contributing to the STS's remarkable imaging that is truly startling in its ability to float utterly lifelike sonic images across a broad and deep soundstage. The granite base combined with the heavy Toroidal transformer mounted on the bottom plate of the enclosure provides a low center of gravity for superior stability. The base incorporates 5 adjustable-height metal feet that may be fitted with either smooth furniture glide tips for wood or ceramic floors or spikes for carpeted floors.

The enclosure is extruded Aluminum with internal ribs for stiffening purposes. Strips of damping material are adhered to the inside of the extrusion to suppress ringing. The baffle is "Polystone" a dense and non-resonant mineral-filled Polymer material that is slightly oversized and is force-fit into the extrusion "mouth" to prevent the Aluminum from ringing. The midrange/tweeter array is isolated from the woofer enclosure by two pieces of MDF. Both woofer and mid/hi enclosures are sealed.

Midrange Drivers
Each Mythos STS contains a D'Appolito array consisting of two high-definition 4-1/2 inch drivers surrounding a 1inch dome tweeter housed in an acoustically isolated sealed enclosure. The drivers feature Definitive's patent-pending Balanced Dual Surround System (BDSS) technology that supports the speaker cone at both the inner and outer edges for longer, more linear excursion, greater clarity and finely textured inner detail. The driver baskets are die cast Aluminum.

Tweeter
The tweeter is a pure aluminum dome, which has been heat-treated to relax the crystal structure and then coated with a ceramic to produce extended highs that reveal nuance and shimmer without a trace of edginess.

Subwoofer System
The subwoofer is built around a 5 x 10 inch racetrack-shaped polymer/carbon composite cone driver powered by a built-in 300-Watt Class D amplifier and pressure-coupled to two 5" x 10" racetrack-shaped planar low-bass radiators for a total bass radiating area greater than a 12" woofer but with far greater control, definition and speed than a single sluggish large woofer. A pair of STSs is like having two 12", 300-Watt powered subwoofers in your room without taking up all the floor space. The result is bass that is deep, powerful and impactful while at the same time having the kind of tight, controlled and accurate response of the finest and costliest audiophile speakers.

Sonic Versatility
The precise accuracy, wide range response and high impact dynamic range of the Mythos STS makes it the perfect choice for systems ranging from audiophile 2-channel music-only to 7.1 channel home theater systems. No matter what genres or music or movies you enjoy a highly accurate loudspeaker like the Mythos STS is your wisest choice.

The Sound Will Amaze You
We could write adjectives all day long in an attempt to describe just how good the Mythos STS sounds and we would fall far short of capturing the experience. If you are a true music lover, you need to hear them for yourself to discover just how lifelike a pair of speakers can sound. You'll hear depth and nuance to your music you have never heard before (unless you own a pair of speakers several times the cost of the STS). You will marvel at the dynamic impact and sheer bass power when watching movies, amazed that all that power is coming from just two small towers without a separate subwoofer. Yes, you will be astonished.


Specificatii tehnice pentru Boxe DefinitiveTechnology Mythos STS SuperTower
Link producator: http://www.definitivetech.com/products/mythos-sts
| | |
| --- | --- |
| Descriere: | Ultra-performance floor-standing loudspeaker with built-in powered subwoofers |
| Difuzoare: | 1x Tweeter 1" (2.54cm) - Pure Aluminum Dome2x Midrange 4 1/2" (11.43cm) - BDSS Midrange DriverTweeter/Mid Array (Type: Direct Radiating D'Appolito) 1x Subwoofer Oval Height 10" (25.40cm); Oval Width 5" (12.70cm) - Long Throw Racetrack 2x Bass Radiator Oval Height 5" (12.70cm); Oval Width 10" (25.40cm) - Racetrack Planar Low Bass Radiator |
| Raspuns in frecventa: | 16 Hz - 30 kHz |
| Sensibilitate (2,83V/1 m): | 93 dB |
| Putere RMS: | 20 - 250 watts per channel |
| Impedanta nominala: | 8 ohm |
| Dimensiuni: | Height 46" (116.84cm) Width 5 1/2" (13.97cm) Depth 8 1/2" (21.59cm) |
| Alte caracteristici: | Class D Internal Amplifier 300 watts x 1 Channel |
| Tip boxe: | Boxe de podea |
| Review-uri: | http://www.hometheaterhifi.com/floor-standing-speakers/floor-standing-speakers-reviews/a-secrets-speaker-review109.html |
ACCESORII - PRODUSE COMPLEMENTARE
REVIEW-URI PENTRU Boxe DefinitiveTechnology Mythos STS SuperTower
Momentan produsul Boxe DefinitiveTechnology Mythos STS SuperTower nu are nici un comentariu din partea utilizatorilor. Fii tu primul care adauga un comentariu.
Subiecte de pe AVstore.ro/blog/ care au legatura cu Boxe DefinitiveTechnology Mythos STS SuperTower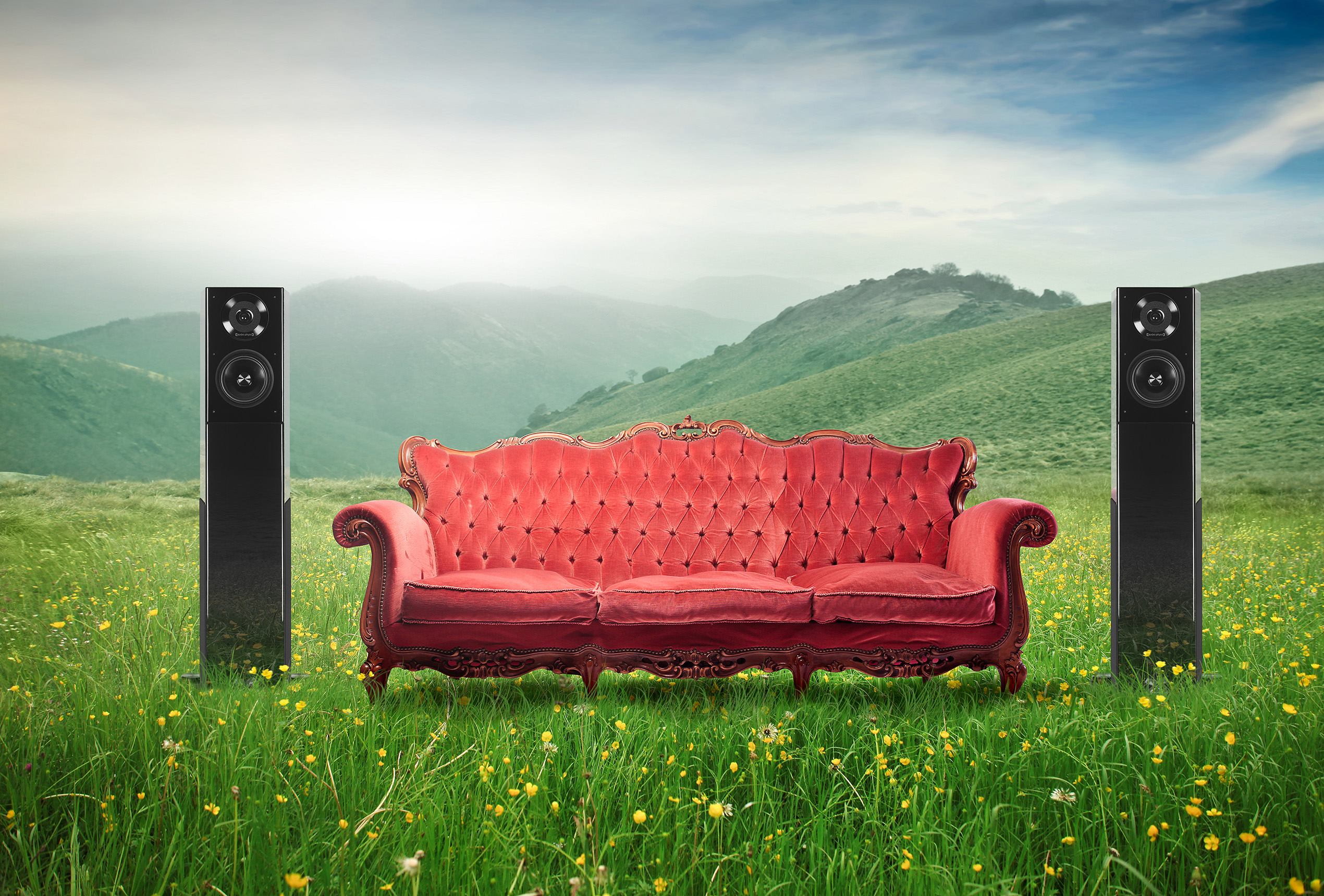 Amplasarea boxelor in camera
Amplasarea corecta a boxelor in camera este cel mai ieftin si mai simplu upgrade pe care il puteti face sistemului dumneavoastra stereo. In cazul in care nu sunteti multumiti de sunet, este foarte indicat sa incercati sa cautati o asezare optima a boxelor inainte de a testa un nou amplificator, un nou DAC sau alte cabluri. Este posibil ca simpla mutare a incintelor sa rezolve mai multe
DE CE SA ALEG AVSTORE.RO?
La AVstore.ro cumperi la preturi PROMO, poti plati in rate si ai livrare GRATUITA pentru comenzi peste 300RON in reteaua Fan Courier.
Vezi specificatii tehnice, review-uri si pareri despre Boxe DefinitiveTechnology Mythos STS SuperTower (REF22768).
Disclaimer: Echipa AVstore.ro încearcă să menţină acurateţea informaţiilor la Boxe DefinitiveTechnology Mythos STS SuperTower dar rareori acestea pot conţine mici inadvertenţe, ex: accesorii neincluse în preţ, specificaţii tehnice diferite, informaţii neactualizate despre preţ şi stoc. Ne poţi contacta oricând pentru a clarifica eventuale nelămuriri. Nu uita să menţionezi în corespondenţa ta numele exact al produsului - Boxe DefinitiveTechnology Mythos STS SuperTower