Boxe DefinitiveTechnology Mythos Nine
Prezentare generala Boxe DefinitiveTechnology Mythos Nine
On-wall, On-shelf L/C/R Loudspeaker

Definitive engineers are always striving for perfection — the extra dash of performance, the final measure of beauty. Our customers asked for better performance from a slimmer, more elegant on-wall speaker and Definitive's Engineers delivered the newest member of the critically acclaimed Mythos line of high-performance loudspeakers: the Mythos Nine.

The Perfect match for Your Flat Panel TV
This beautiful and potent performer is perfectly proportioned to match 50" and larger TVs when used as left and right speakers; when used as a center speaker the Nine fits nicely with 42" and larger sets. It is the perfect center channel complement to the critically acclaimed Mythos STS SuperTowers® for a truly state-of-the-art home theater system.

Advanced Technologies Bring You Spectacular Sound Quality for Music and Movies
Through the use of advanced driver and enclosure technologies used in the top-of-the-line award-winning Mythos ST and STS SuperTowers; the Mythos Nine achieves a level of on-wall speaker performance exceeded only by the Mythos Ten.

Each Mythos® Nine contains two high-definition Balanced Dual Surround System (BDSS) 4-1/2" drivers (patent pending) that are pressure-coupled to two 4-1/2" x 8" racetrack-shaped planar Low-Bass Radiators for bass extension unheard of in a slim on-wall loudspeaker of this size. Thanks to the performance advantages of its BDSS drivers and racetrack bass radiators the Mythos Nine significantly outperforms other on-wall speakers in its size and price class. The bass roll-off of the Mythos Nine is smooth and controlled, allowing it to seamlessly blend with a powered subwoofer, such as Definitive's SuperCubes, for audiophile-grade home theater power and precision.

The two active 4-1/2" drivers surround a new generation Pure Aluminum dome tweeter, the same used in Definitive's Mythos® STS SuperTowers®. This remarkable new tweeter incorporates a new voice coil, new dome, new surround, and an acoustically contoured faceplate for unequaled high-frequency extension, detail, and smoothness.

Mythos Series enclosures are hand-polished gloss black aircraft grade extruded aluminum with proprietary damping technologies that ensure total rigidity. All components are mounted on a resonance-free PolyStone baffle. These rock-solid construction technologies along with state-of-the-art drivers and tweeter serve to deliver classic Definitive Technology sound quality: wide soundstage, pinpoint imaging, high dynamic impact, and superb realism.

Ultimate Versatility
The Mythos Nine comes with a wall mount bracket that allows direct mounting to a wall and also adapts to flat panel TV swing out arm-style wall mounts so that the speaker angle changes with the TV angle. Supplied adjustable foot permits easy shelf mounting when used in horizontal orientation.
Specificatii tehnice pentru Boxe DefinitiveTechnology Mythos Nine
Link producator: http://www.definitivetech.com/products/mythos-nine
Descriere:
Included Accessories:
Steel Wall Bracket; Horizontal Level Adapter; Horizontal Leveler Foot; Bumpers (2); Wall Mounting Template
Difuzoare:
1x Tweeter 1" (2.54cm) - Pure Aluminum Dome 2x Mid / Woofer 4 1/2" (11.43cm) - BDSS Midrange Driver Tweeter/Mid Array (Type Direct Radiating D'Appolito) 2x Bass Radiator 4 1/2" (11.43cm); Oval Width 8" (20.32cm) - Racetrack Planar Bass Radiator
Raspuns in frecventa:
38 Hz - 30 kHz
Sensibilitate (2,83V/1 m):
91 dB
Putere RMS:
10 - 250 watts per channel
Impedanta nominala:
8 ohm
Dimensiuni:
Height 5 7/16" (13.81cm) Width 28" (71.12cm) Depth 4 3/16" (10.64cm) Depth with Bracket 4 7/16" (11.27cm)
Alte caracteristici:
On-wall, On-shelf L/C/R Loudspeaker
Tip boxe:
Boxe de raft
ACCESORII SI PRODUSE COMPLEMENTARE
REVIEW-URI PENTRU Boxe DefinitiveTechnology Mythos Nine
Momentan produsul Boxe DefinitiveTechnology Mythos Nine nu are nici un comentariu din partea utilizatorilor. Fii tu primul care adauga un comentariu.
Subiecte de pe AVstore.ro/blog/ care au legatura cu Boxe DefinitiveTechnology Mythos Nine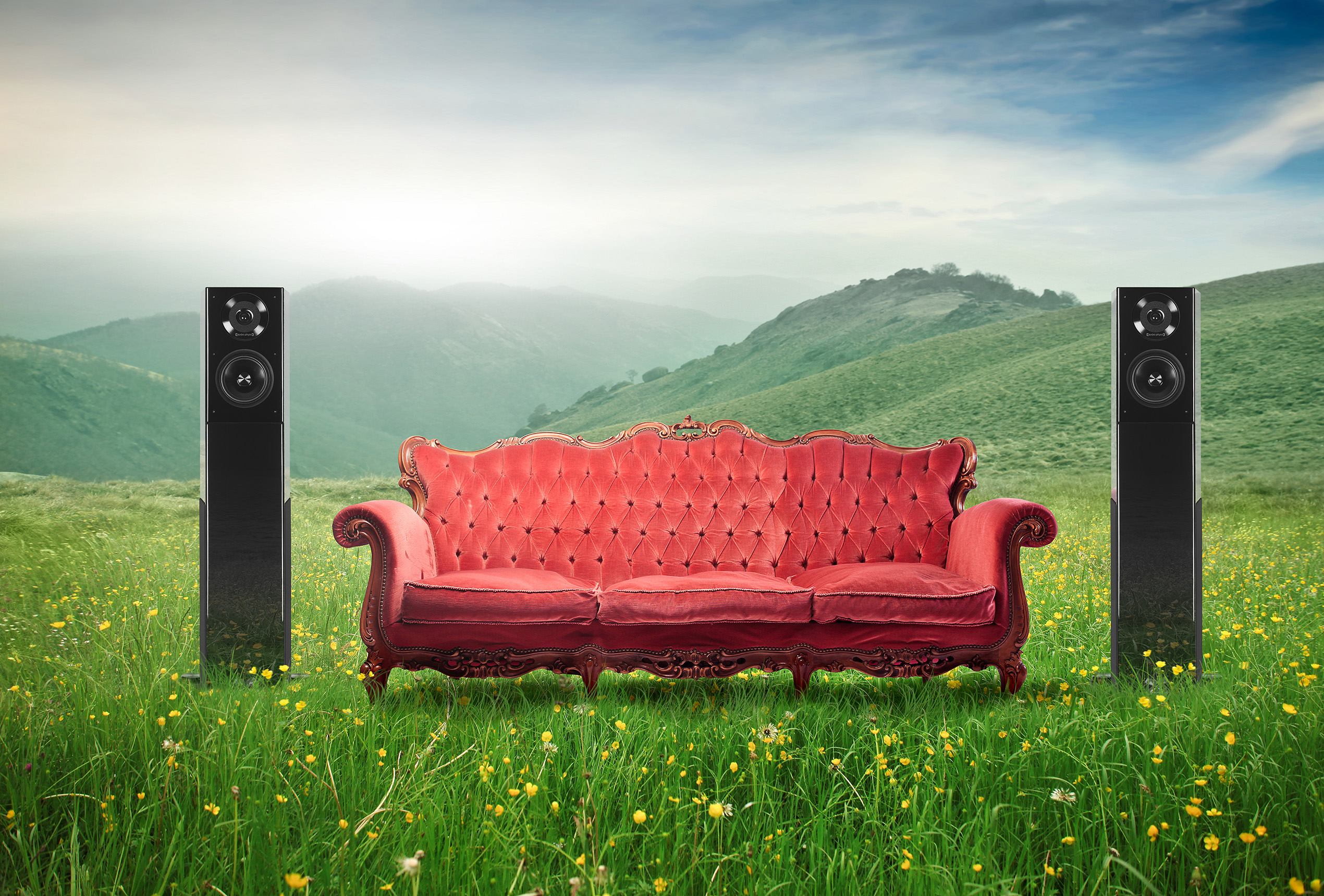 Amplasarea boxelor in camera
Amplasarea corecta a boxelor in camera este cel mai ieftin si mai simplu upgrade pe care il puteti face sistemului dumneavoastra stereo. In cazul in care nu sunteti multumiti de sunet, este foarte indicat sa incercati sa cautati o asezare optima a boxelor inainte de a testa un nou amplificator, un nou DAC sau alte cabluri. Este posibil ca simpla mutare a incintelor sa rezolve mai multe
DE CE SA ALEG AVSTORE.RO?
La AVstore.ro cumperi la preturi PROMO, poti plati in rate si ai livrare GRATUITA pentru comenzi peste 300RON in reteaua Fan Courier.
Vezi specificatii tehnice, review-uri si pareri despre Boxe DefinitiveTechnology Mythos Nine (REF22808).
Disclaimer: Echipa AVstore.ro încearcă să menţină acurateţea informaţiilor la Boxe DefinitiveTechnology Mythos Nine dar rareori acestea pot conţine mici inadvertenţe, ex: accesorii neincluse în preţ, specificaţii tehnice diferite, informaţii neactualizate despre preţ şi stoc. Ne poţi contacta oricând pentru a clarifica eventuale nelămuriri. Nu uita să menţionezi în corespondenţa ta numele exact al produsului - Boxe DefinitiveTechnology Mythos Nine