Boxe DefinitiveTechnology Mythos Gem
Prezentare generala Boxe DefinitiveTechnology Mythos Gem
High Performance On-wall, On-shelf, On-stand Compact Loudspeaker

The Mythos Gems are yet another astonishing breakthrough for Definitive Technology and today's state-of-the-art home theater. The Gems make the distinctive Mythos look – a gorgeous hand-polished, aircraft grade Aluminum enclosure--available in superbly designed high performance compact loudspeakers. Because they are voice-matched with the complete Mythos Series, they're perfect for use as compact, convenient surround speakers in a system made up of larger Mythos main speakers, or as a complete Gem-only compact high performance home theater system when combined with a Mythos Seven Center Channel Speaker and a SuperCube subwoofer

Mythos Gem Speakers feature an easy-to-use keyhole slot bracket (and mounting screw) for simple wall mounting that looks amazing next to your wall mounted flat screen television. Or use the custom GemStand, with its flowing lines and hidden wire guide, for a superbly coherent and elegant modern look with the convenience of floor-standing speakers. You can also use popular articulating wall mount brackets (available separately).

State-of-the-art engineering technology delivers the classic level of Definitive Technology sound quality: wide, dynamic soundstage, pinpoint imaging, and superb realism. Packed into these compact enclosures are proprietary damping technologies that ensure total rigidity, angled mid/bass drivers in PolyStone baffles, and sophisticated Linkwitz-Riley Crossover Networks to more perfectly blend the drivers into a sonically seamless audio environment.

Nothing complements your high definition flat screen television with more style, versatility and sheer performance than the beautiful Mythos Series models.

Superior Performance Components
Each Mythos® Gem contains two 3-1/2 inch mid/bass drivers that are angled in opposite directions to broaden the midrange dispersion for the kind of diffuse soundfield sought after by home theater fanatics for surround loudspeakers. Use the Mythos Gems for front and surround channel duties and you'll be rewarded with spacious and enveloping surround effects that will make you feel like you're in the cast of the movie. The bass roll-off of the Mythos Gem is smooth and controlled, allowing it to seamlessly blend with a powered subwoofer, such as Definitive's SuperCubes, for audiophile-grade home theater power and precision.

The array's 1 inch Pure Aluminum dome tweeter produces extended highs that reveal nuance and shimmer without a trace of edginess.

Rock-Solid Enclosure
Mythos Series enclosures are hand-polished gloss Black aircraft-grade extruded aluminum with proprietary damping technologies that ensure total rigidity. All components are mounted on a resonance-free PolyStone baffle. These rock-solid construction technologies along with state-of-the-art drivers and tweeter serve to deliver classic Definitive Technology sound quality: wide soundstage, spacious imaging, high dynamic impact, and superb realism.
Specificatii tehnice pentru Boxe DefinitiveTechnology Mythos Gem
Link producator: http://www.definitivetech.com/products/mythos-gem
Descriere:
High Performance On-wall, On-shelf, On-stand Compact Loudspeaker
Difuzoare:
1x Tweeter 1" (2.54cm) - Pure Aluminum Dome 2x Mid / Woofer 3 1/2" (8.89cm) - High Definition Bass/Midrange Driver Tweeter/Mid Array(Type Hybrid Bipolar and Direct Radiating Configuration)
Raspuns in frecventa:
60 Hz - 30 kHz
Sensibilitate (2,83V/1 m):
89 dB
Putere RMS:
10 - 200 watts per channel
Impedanta nominala:
8 ohm
Dimensiuni:
Height 10 1/4" (26.04cm) Width 4 1/8" (10.48cm) Depth 4 1/4" (10.79cm) Depth with Bracket 4 1/2" (11.43cm)
Alte caracteristici:
Included Accessories:
Steel Wall Bracket; Wall Mounting Template
Tip boxe:
Boxe surround
REVIEW-URI PENTRU Boxe DefinitiveTechnology Mythos Gem
Momentan produsul Boxe DefinitiveTechnology Mythos Gem nu are nici un comentariu din partea utilizatorilor. Fii tu primul care adauga un comentariu.
Subiecte de pe AVstore.ro/blog/ care au legatura cu Boxe DefinitiveTechnology Mythos Gem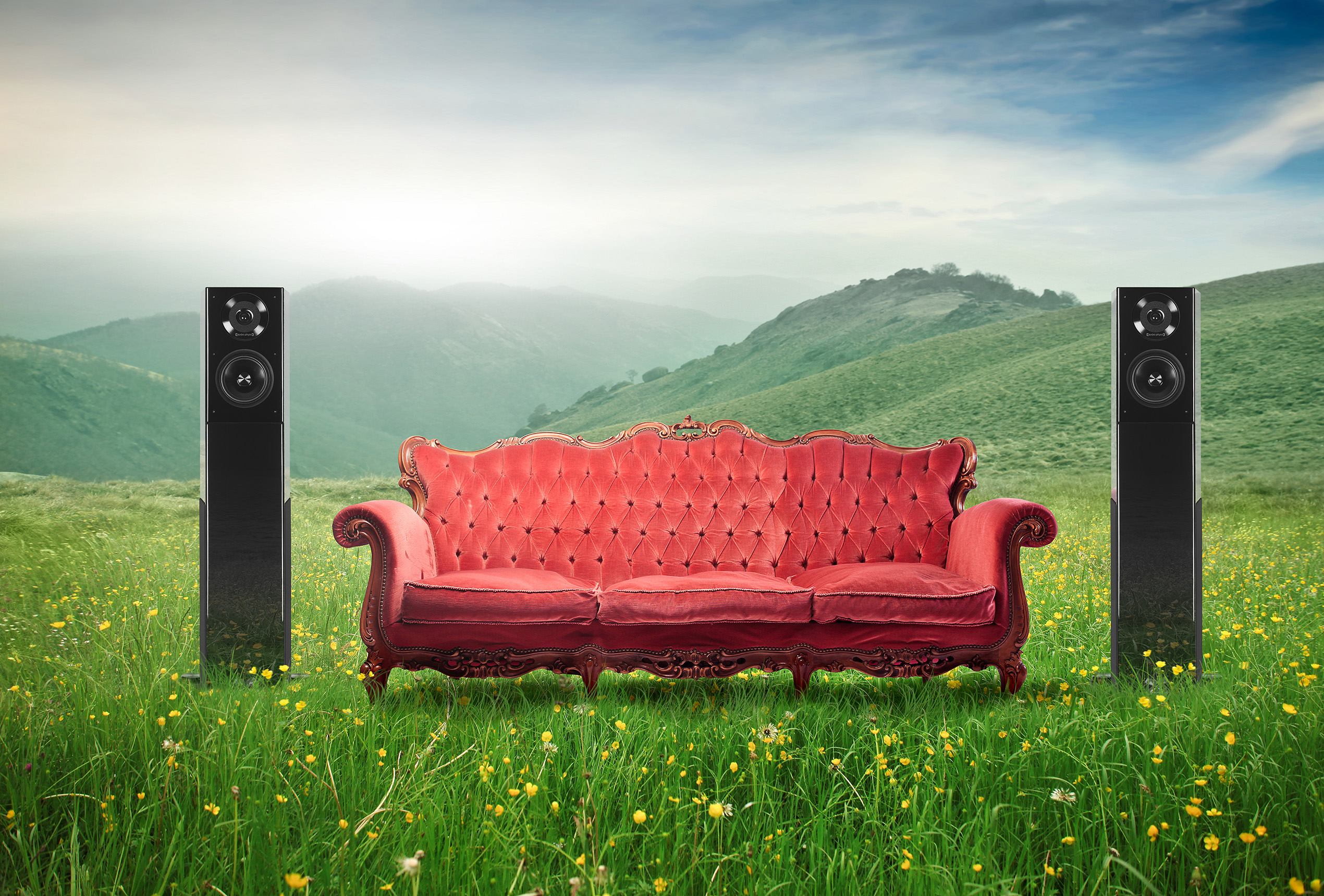 Amplasarea boxelor in camera
Amplasarea corecta a boxelor in camera este cel mai ieftin si mai simplu upgrade pe care il puteti face sistemului dumneavoastra stereo. In cazul in care nu sunteti multumiti de sunet, este foarte indicat sa incercati sa cautati o asezare optima a boxelor inainte de a testa un nou amplificator, un nou DAC sau alte cabluri. Este posibil ca simpla mutare a incintelor sa rezolve mai multe
DE CE SA ALEG AVSTORE.RO?
La AVstore.ro cumperi la preturi PROMO, poti plati in rate si ai livrare GRATUITA pentru comenzi peste 300RON in reteaua Fan Courier.
Vezi specificatii tehnice, review-uri si pareri despre Boxe DefinitiveTechnology Mythos Gem (REF22810).
Disclaimer: Echipa AVstore.ro încearcă să menţină acurateţea informaţiilor la Boxe DefinitiveTechnology Mythos Gem dar rareori acestea pot conţine mici inadvertenţe, ex: accesorii neincluse în preţ, specificaţii tehnice diferite, informaţii neactualizate despre preţ şi stoc. Ne poţi contacta oricând pentru a clarifica eventuale nelămuriri. Nu uita să menţionezi în corespondenţa ta numele exact al produsului - Boxe DefinitiveTechnology Mythos Gem