Boxe DefinitiveTechnology DI 5.5S

ATENŢIE: Produsul Boxe DefinitiveTechnology DI 5.5S nu mai este disponibil la AVstore.ro.
Acest lucru se datorează de cele mai multe ori faptului că producătorul DefinitiveTechnology a încetat să mai fabrice acest model sau l-a înlocuit cu unul mai performant.
Prezentare generala Boxe DefinitiveTechnology DI 5.5S
Disappearing In-Wall series 5-1/4

Definitive's Disappearing In-Wall Speakers Just May be the "Holy Grail" of Built-in Speakers
You want great sound everywhere in your home, but you may not always have room for or want the visual intrusion of free-standing speakers. Built-in flushmount speakers seem to be the answer but in practice they don't exactly disappear in the room, in fact many "in-wall" speakers call attention to themselves and create friction between your decorator and your audiophile sensibilities. Worse yet, most built-in speakers fall short on the performance end as well. Would Definitive allow you to suffer with bad sound? Oh no, no, no!

Definitive's Disappearing™ In-Wall series speakers feature near-invisibility thanks to their small diameters, hidden flange design, and low profile micro-perf grilles. They are as easy to install as traditional flanged flush-mount speakers, and don't require custom sheetrock/spackle skills to install yet they are practically invisible. The DI 5.5S grille is a mere 7-3/8" x 7-3/8" (18.62cm x 18.62cm), about the same visible size as competitive nominal 4-1/2" in-ceiling speakers. With Definitive's DI Series you get more sound per square inch of visible speaker.

Definitive's Advanced Technologies Mean Better Sound for You
The Disappearing In-Wall models feature Definitive's most advanced technologies such as Balanced Dual Surround System (BDSS) mid/woofer drivers and pivoting Pure Aluminum dome tweeters for spectacular audio performance far beyond traditional flush-mount speakers.

Definitive's exclusive Balanced Dual Surround System (BDSS) driver technology permits these new flush mount speakers to deliver more bass output and dynamic range than larger drivers. For example, the DI 5.5S's 5-1/4" driver has the output, bass and dynamics of a 6-1/2" traditional speaker.

With a pivoting 1" Pure Aluminum dome tweeter featuring a specially shaped housing that avoids the diffraction distortions of traditional post-mounted tweeters, and a sophisticated adjustable crossover network, the Disappearing In-Wall models deliver the kind of lifelike sonic performance and broad even dispersion that have made Definitive Technology the most highly reviewed speaker brand in the USA.

Great Sound for Everyone in the Room
We've engineered DI Series speakers to disperse sound over a very wide area so that the sound is well-balance and natural regardless of where you are relative to the speakers. BDSS technology drivers, aimable tweeters as well as the specially countoured and textured AeroRing™ around the driver all contribute to the wide angle dispersion and superior coverage capability of the DI Series models.

Everything You Need for Installation
Optional pre-construction "rough-in" brackets with repositionable metal mesh "arms" are available for new home construction projects.
Specificatii tehnice pentru Boxe DefinitiveTechnology DI 5.5S
Link producator: http://www.definitivetech.com/products/di-5-5s
Descriere:
Disappearing In-Wall series 5-1/4
Difuzoare:
1x Tweeter 1" (2.54cm) - Pivoting Pure Aluminum Dome
1x Mid / Woofer 5 1/4" (13.34cm) - BDSS Midrange Driver
Tweeter/Mid Array (Type Direct Radiating 2 Way Coaxial)
Raspuns in frecventa:
28 Hz - 30 kHz
Sensibilitate (2,83V/1 m):
89 dB
Putere RMS:
10 - 175 watts per channel
Impedanta nominala:
8 ohm
Dimensiuni:
Height 6 5/16" (16.03cm) Width 6 5/16" (16.03cm) Mounting Depth 3 5/8" (9.21cm) Internal Clearance Required for Mounting Dogs (add to each side of Cut Out) 1" (2.54cm)
Alte caracteristici:
Included Accessories: Wall Template; Paintable Magnetic Grill
Tip boxe:
Boxe perete/tavan
REVIEW-URI PENTRU Boxe DefinitiveTechnology DI 5.5S
Momentan produsul Boxe DefinitiveTechnology DI 5.5S nu are nici un comentariu din partea utilizatorilor. Fii tu primul care adauga un comentariu.
Subiecte de pe AVstore.ro/blog/ care au legatura cu Boxe DefinitiveTechnology DI 5.5S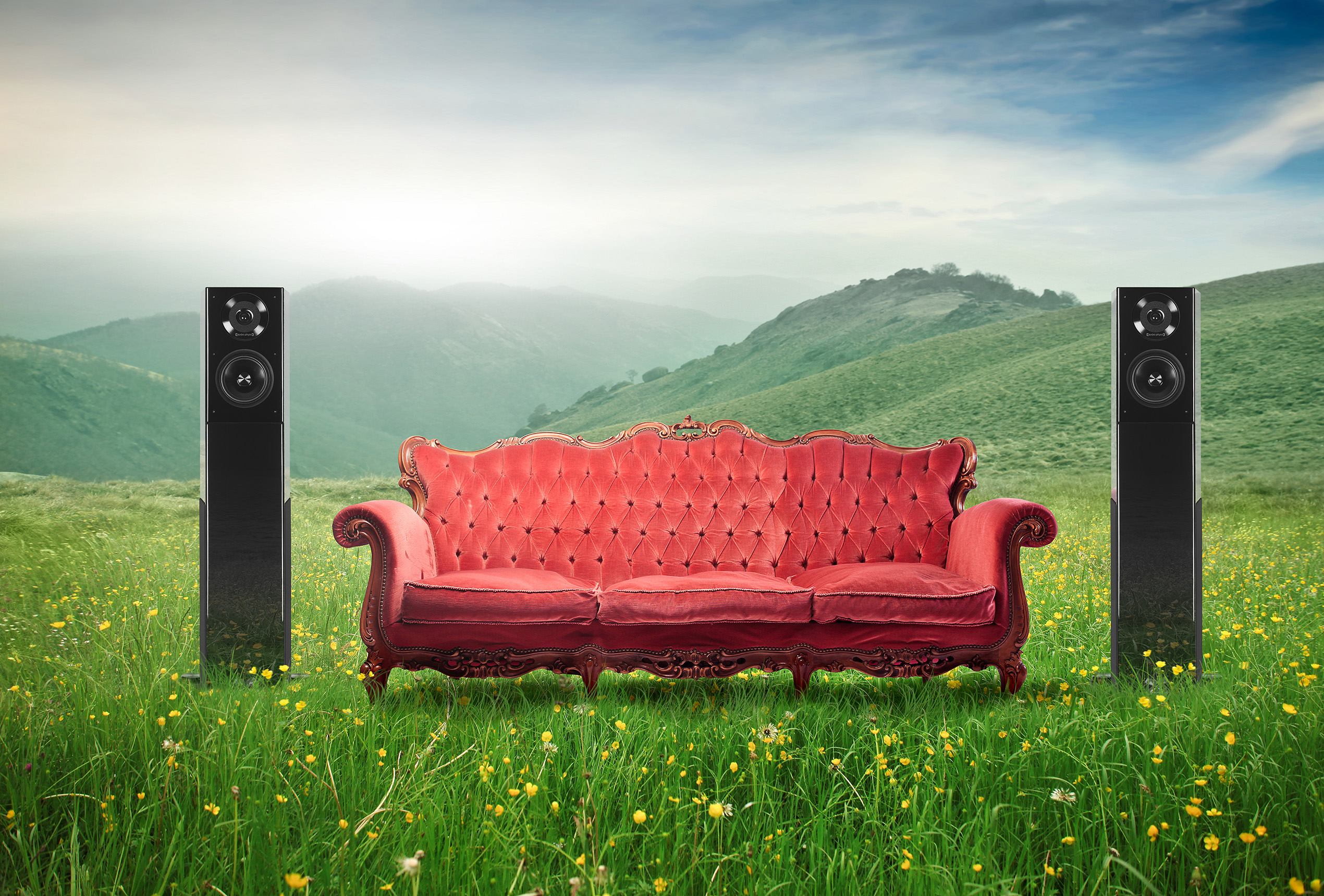 Amplasarea boxelor in camera
Amplasarea corecta a boxelor in camera este cel mai ieftin si mai simplu upgrade pe care il puteti face sistemului dumneavoastra stereo. In cazul in care nu sunteti multumiti de sunet, este foarte indicat sa incercati sa cautati o asezare optima a boxelor inainte de a testa un nou amplificator, un nou DAC sau alte cabluri. Este posibil ca simpla mutare a incintelor sa rezolve mai multe
DE CE SA ALEG AVSTORE.RO?
La AVstore.ro cumperi la preturi PROMO, poti plati in rate si ai livrare GRATUITA pentru comenzi peste 300RON in reteaua Fan Courier.
Vezi specificatii tehnice, review-uri si pareri despre Boxe DefinitiveTechnology DI 5.5S (DI55S).
Disclaimer: Echipa AVstore.ro încearcă să menţină acurateţea informaţiilor la Boxe DefinitiveTechnology DI 5.5S dar rareori acestea pot conţine mici inadvertenţe, ex: accesorii neincluse în preţ, specificaţii tehnice diferite, informaţii neactualizate despre preţ şi stoc. Ne poţi contacta oricând pentru a clarifica eventuale nelămuriri. Nu uita să menţionezi în corespondenţa ta numele exact al produsului - Boxe DefinitiveTechnology DI 5.5S