Boxe Dali Epicon 8
Culori disponibile:




Pret:
63.130
RON
/Pereche
Prezentare generala Boxe Dali Epicon 8
The absolute pinnacle of the EPICON series, the EPICON 8 delivers dramatically rich and detailed sound that will blow your mind and captivate your senses. The floor standing loudspeaker is the result of a passionate, tireless quest to reach perfection.

Prepare yourself for musical indulgence like never before – and for a beautifully statuesque design your guests will envy.

Drivers
In the EPICON 8, two 8" woofers are complemented by a 6½" mid-range driver to peel away the layers of a recording and delicately separate vocals and instruments. The groundbreaking Linear Drive Magnet System of the woofers is complemented by our hybrid ribbon/soft dome tweeter module. This all translates into the largest, most room-filling sound of the EPICON family. Effectively this is a '3 + ½-way' construction.

Multi-layered cabinets
Each side of the floor standing EPICON 8 is constructed from 6 individual layers of MDF, all glued together. In the EPICON 8 these are anchored to a 63 mm multi-layer MDF backbone of the cabinet, which is 10 mm thicker than the backbone of the EPICON 2 and EPICON 6 to maintain control. CNC milling process is applied for making the recess and holes for the bass ports and terminals in the backbone.

With a thickness of 33 mm the duallayer front baffle ensures that energy from the drivers is radiated as acoustic energy, and not as vibrations in the cabinet. The curved shape of the front baffle is also a contributing factor in ensuring a stable acoustic platform.

Internally the cabinet for the EPICON 8 is divided in two identical sized chambers for the woofers and one extra chamber for the midrange. The woofer chambers are allowing tuning of the cabinet to be done identically yet completely independently for each of the two woofers. The midrange chamber allows the driver to reproduce the critical frequencies related to e.g. human voices without any interference from the rest of the system.

Thus you will find two bass ports on the back of the cabinet located as nearby the woofers as possible. Both ports are convex tapered in both ends to minimize port turbulence. At the very bottom of the cabinet, however, you will see that the hardwired crossover is mounted in its own enclosure as well - free from the dynamic variation of cabinet pressure inside the bass reflex enclosures.

These partitions as well as the internal bracing have been very carefully positioned within the floor standing EPICON 8. Following DALI's philosophy of optimizing the timing in all aspects, a free airflow is crucial to the sound experience.

EISA AWARD - High-End Audio 2012-2013
The EPICON 8 loudspeakers are the culmination of three decades of experience, which resulted in an award at this years EISA Award. The EPICON 8 was chosen as the Best High-End Audio Product of 2012-2013.

EISA stands for the European Imaging and Sound Association and is the unique association of 50 special interest magazines from 19 European countries. Each year, in June, the editors-in-chief from all EISA member magazines meet to decide which of the products reviewed in their publications during the past year deserve the coveted EISA Award.

The competition for the award was fierce as EPICON 8 was up against some of the best loudspeakers in Europe. In winning an EISA award the EPICON 8s demonstrate what exceptional loudspeakers they are.
Specificatii tehnice pentru Boxe Dali Epicon 8
Link producator: http://www.dali-speakers.com/en-US/Loudspeakers-1/EPICON-8.aspx
Descriere:
Bass Reflex
Difuzoare:
High Frequency Drivers 1 x 10 x 55 mm Ribbon
1 x 29 mm Soft Textile Dome
Midrange Driver 1 x 6½ Wood Fibre Cone
Low Frequency Driver 2 x 8 Wood Fibre Cone
Raspuns in frecventa:
35 - 30.000
Sensibilitate (2,83V/1 m):
89 dB
Putere RMS:
Recommended Amplifier Power [W] 50 - 500
Impedanta nominala:
4Ω
Frecventa crossover:
550 / 3.100 / 15.000
Dimensiuni:
1262 x 353 x 497
Greutate:
47,5 kg
Alte caracteristici:
Maximum SPL [dB] 112
Bass Reflex Tuning Frequency [Hz] 28,0
Connection input(s) Bi-amping (active crossover)
Bi Wire
Tip boxe:
Boxe de podea
REVIEW-URI PENTRU Boxe Dali Epicon 8
Momentan produsul Boxe Dali Epicon 8 nu are nici un comentariu din partea utilizatorilor. Fii tu primul care adauga un comentariu.
Subiecte de pe AVstore.ro/blog/ care au legatura cu Boxe Dali Epicon 8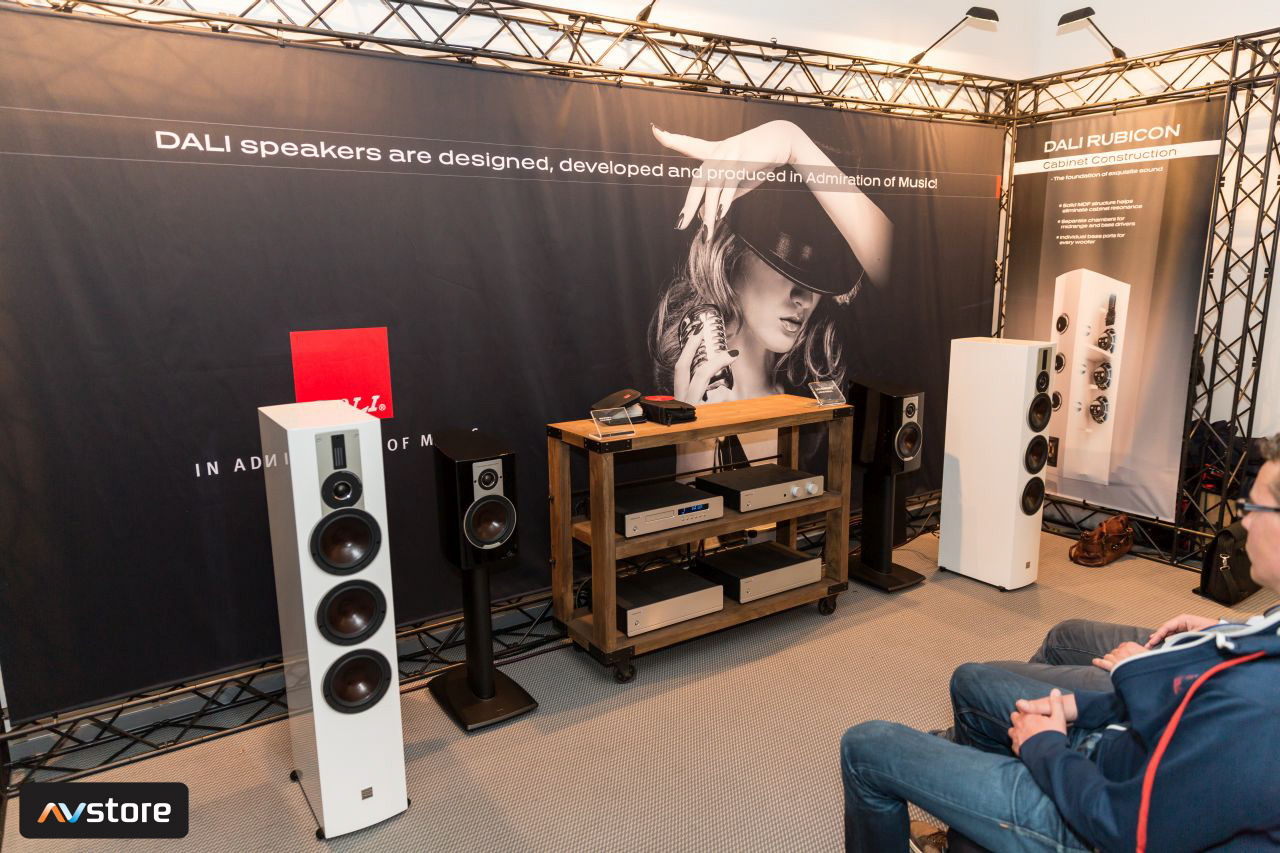 Noutati de la Dali
Standul celor de la Dali a fost locul in care am putut vedea in premiera o serie de modele ce se anunta de succes. [caption id="attachment_8793" align="aligncenter" width="853"]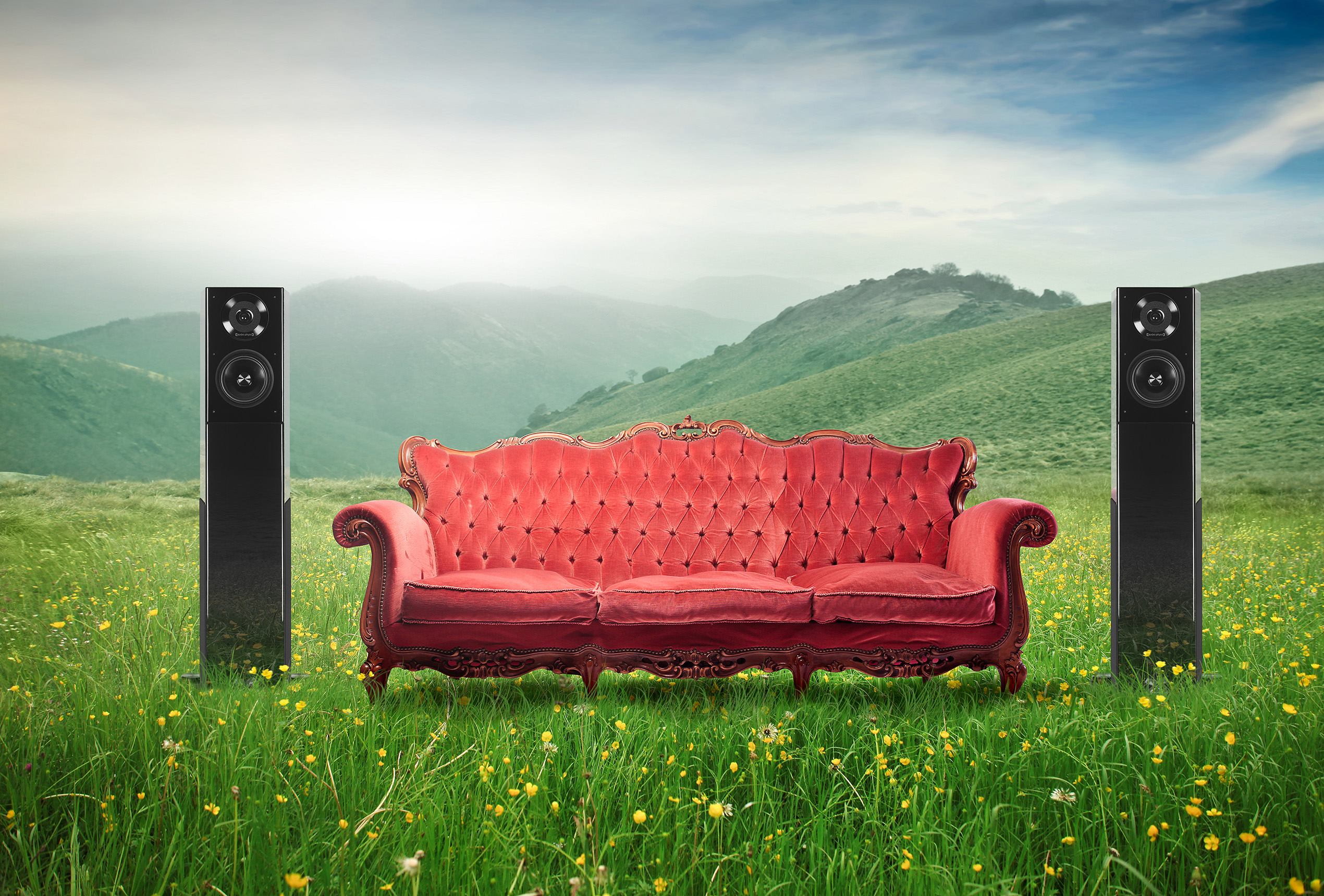 Amplasarea boxelor in camera
Amplasarea corecta a boxelor in camera este cel mai ieftin si mai simplu upgrade pe care il puteti face sistemului dumneavoastra stereo. In cazul in care nu sunteti multumiti de sunet, este foarte indicat sa incercati sa cautati o asezare optima a boxelor inainte de a testa un nou amplificator, un nou DAC sau alte cabluri. Este posibil ca simpla mutare a incintelor sa rezolve mai multe
DE CE SA ALEG AVSTORE.RO?
La AVstore.ro cumperi la preturi PROMO, poti plati in rate si ai livrare GRATUITA pentru comenzi peste 300RON in reteaua Fan Courier.
Vezi specificatii tehnice, review-uri si pareri despre Boxe Dali Epicon 8 (REF20922).
Disclaimer: Echipa AVstore.ro încearcă să menţină acurateţea informaţiilor la Boxe Dali Epicon 8 dar rareori acestea pot conţine mici inadvertenţe, ex: accesorii neincluse în preţ, specificaţii tehnice diferite, informaţii neactualizate despre preţ şi stoc. Ne poţi contacta oricând pentru a clarifica eventuale nelămuriri. Nu uita să menţionezi în corespondenţa ta numele exact al produsului - Boxe Dali Epicon 8