Un nou an de premii EISA la care ne bucuram sa vedem numeroase produse vandute de AVstore in topul celor mai apreciate in categoria lor.
Asadar, fara prea multe prezentari, iata care sunt produsele din oferta AVstore premiate la EISA Awards 2020-2021:
La categoria Hi-Hi, avem:
SVS Prime Pinnacle – Best Loudspeaker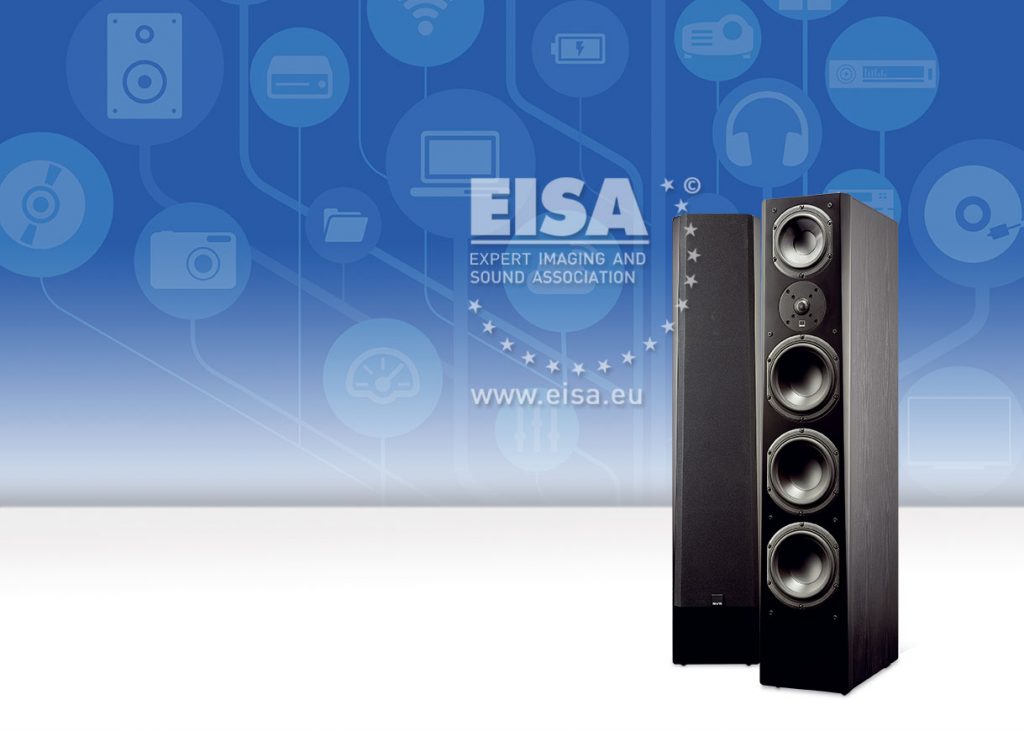 "Sitting at the top of the SVS Prime range, this classically-styled floorstanding model is of simple design and construction, yet delivers a clear, crowd-pleasing performance – not least due to its trio of 16.5cm bass drivers and rear-facing ports. The woofers are drawn from the company's Ultra Tower flagship model, and ensures music driven by bass and percussion is always thrilling, just as the midband and treble are crisp and sweet. In practice the Prime Pinnacles are svelte enough to slip into all but the smallest rooms, so if you crave a warm and a full-bodied sound, these towers will have your system glowing."
Monitor Audio Bronze 100 – Best value Bookshelf Loudspeaker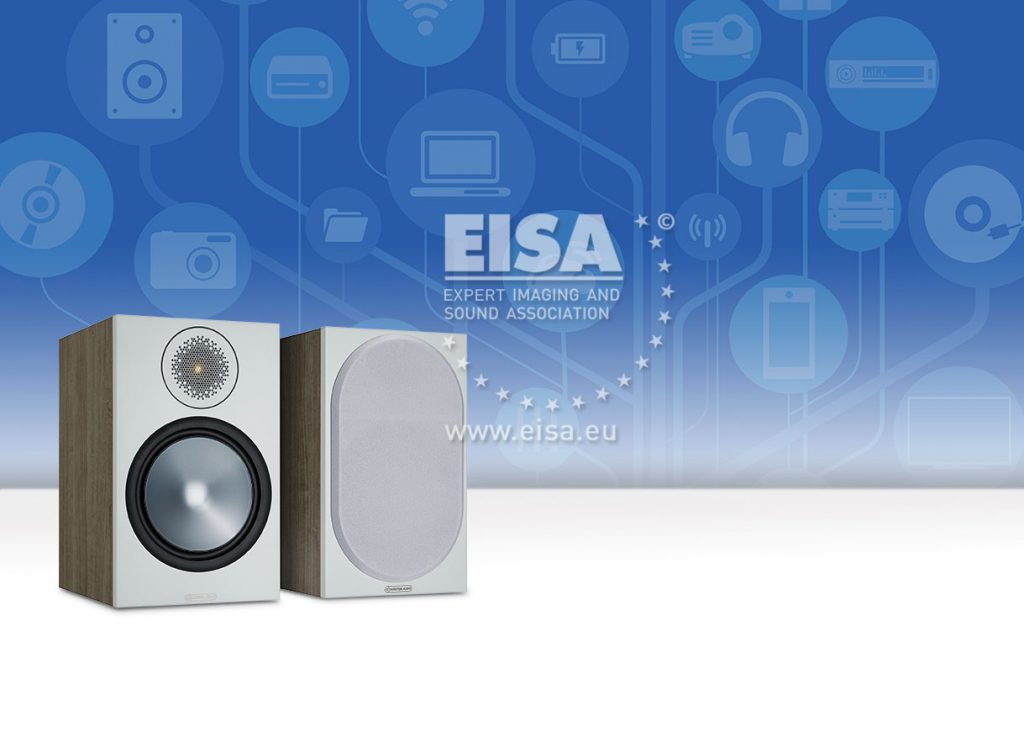 "Monitor Audio has built an enviable reputation for superb small speakers, winning the EISA Award for its bookshelf model last year and building on this performance for its latest, sixth-generation series in 2020. They're admirable performers across a wide range of musical styles, with a killer combination of bass weight and sweet treble from the brand's in-house-designed Ceramic-Coated Aluminium Magnesium (C-CAM) drivers, and a reflex port 'rifled' for smoother airflow. Their contemporary looks and easy-to-drive nature add to the appeal of these very sophisticated little speakers."
NAD Masters M33 – Best Smart Amplifier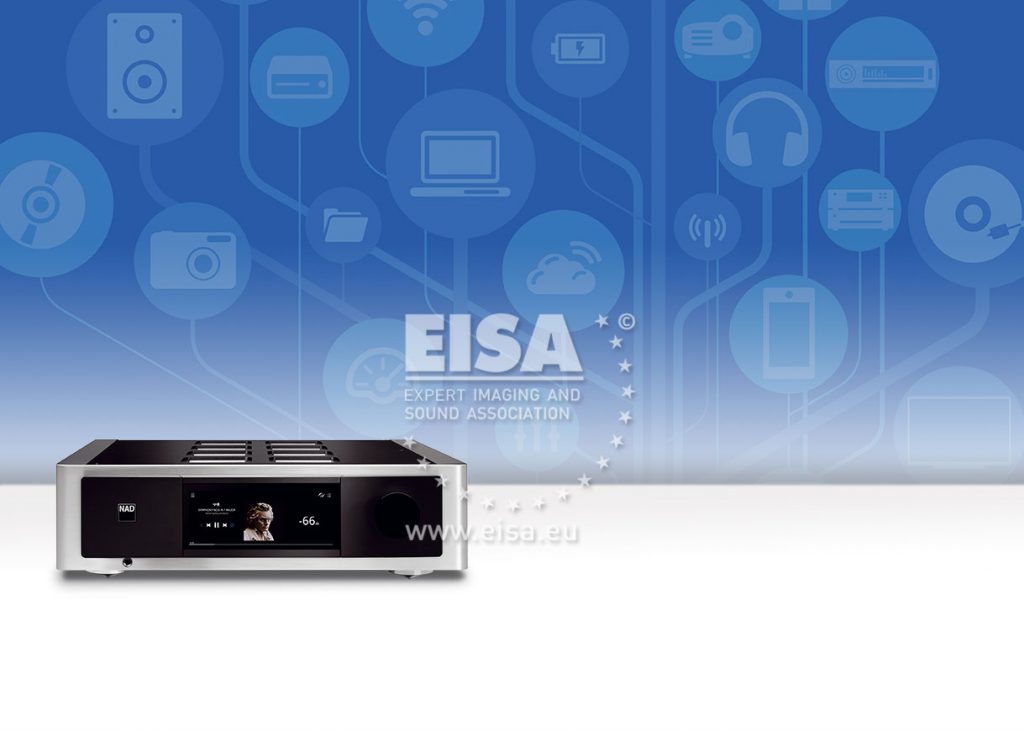 "NAD won this category last year with its compact Masters M10 – not just an amplifier but also a complete 'just add speakers' streaming system. This year it has comprehensively evolved the concept with its Masters M33, combining state-of-the-art Class D amplifier technology from Purifi Audio with in-house streaming know-how. The result is just about all the amplifier anyone could need, combining massive power and beautiful clarity and finesse with broad connectivity, streaming and DIRAC room correction, all presented on a large front-panel touchscreen. It's definitely an amp for the third decade of the 2000s."
Pro-Ject T1 – Best Value Turntable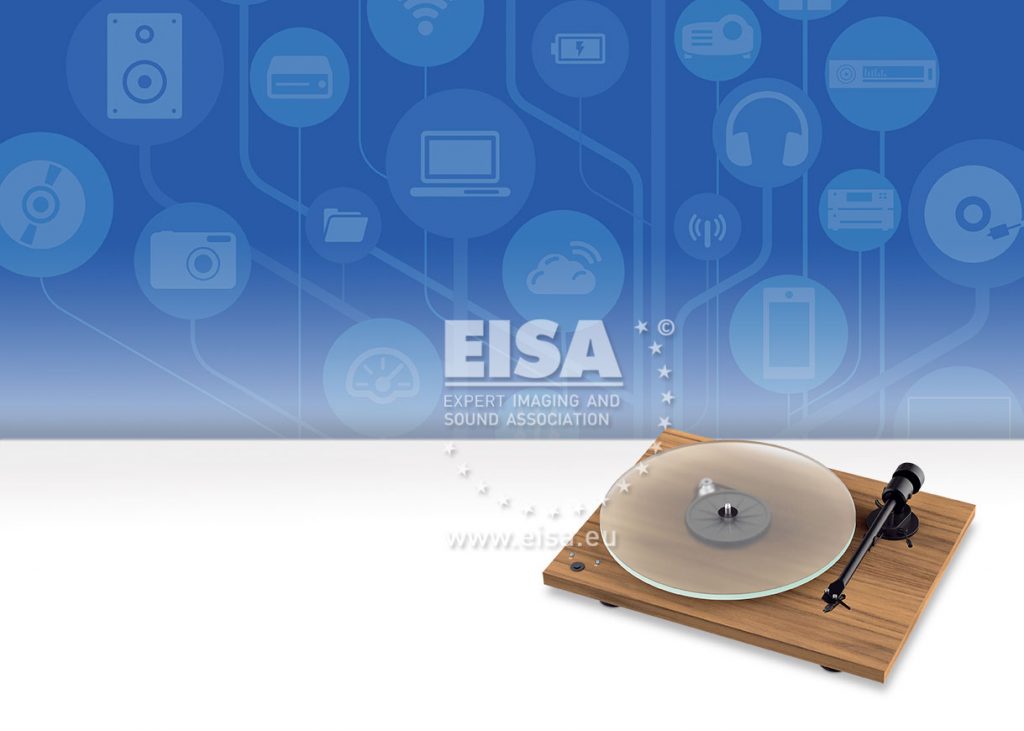 " Pro-Ject has been making turntables for almost three decades, starting with the original Pro-Ject 1 and, along with the later Debut models, it more or less reinvented the budget turntable market. The T1 is the latest version of that design – a budget audiophile record-playing package with excellent sound for the money. The company also offers versions including a built-in phono stage and Bluetooth transmitter! With its machined plinth, high precision bearing, glass platter and newly-designed one-piece aluminium tonearm, it offers a wonderfully weighty and detailed sound – and even the Ortofon OM 5E MM cartridge is pre-installed, making it completely plug-and-play."
Ifi Audio Zen DAC – Best Value DAC
"The appeal of the iFi Audio ZEN DAC is simple: with eye-catching looks, flexibility, solid engineering within and a remarkably grown-up sound, this entry-level DAC is a conspicuous hi-fi bargain. It proves that desktop audio doesn't have to be the poor relation of 'proper' hi-fi, and is a real giant-killer, whether as a DAC/headphone amp or a simple digital preamp. Buy this to boost the sound of your computer, and you may well find you're listening to it most of the time. Best of all, it does all this at a very affordable price – this is amazing value for money."
Pro-Ject VC-E – Best Audio Accessory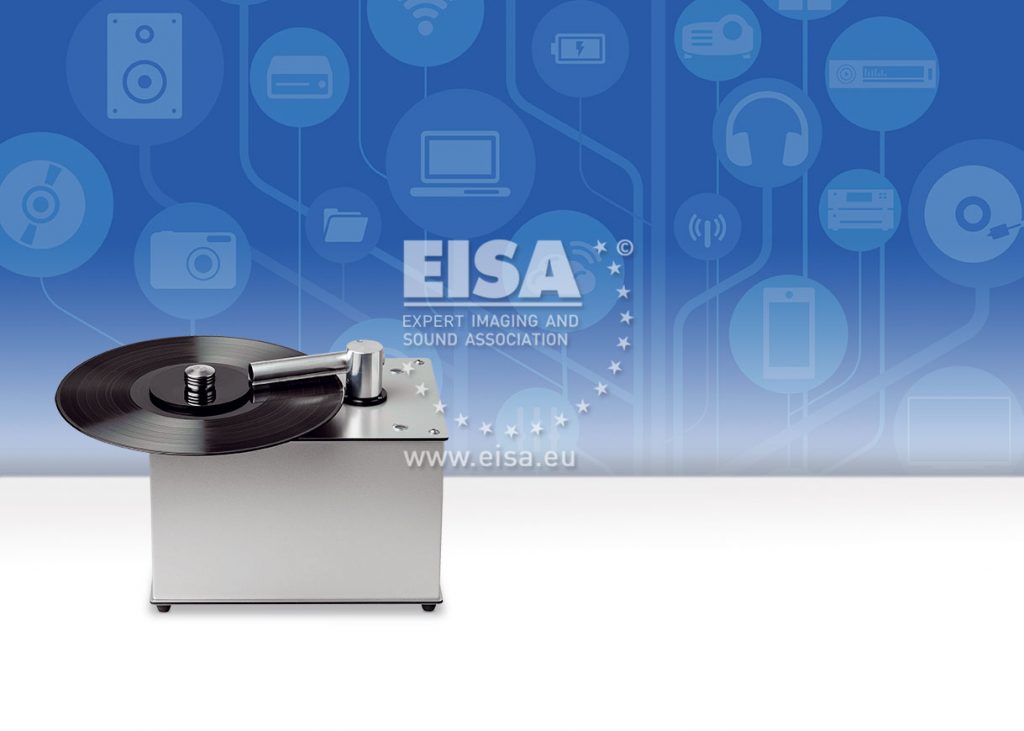 "Having spearheaded the vinyl revival with its excellent – and very affordable – turntables, Pro-Ject has now turned its attention to looking after your precious LP collection with its compact VC-E record cleaning machine. Not only is it small, it's also very affordable and fast, spinning the disc at 30rpm to enable it to be cleaned in just a few rotations. In fact, Pro-Ject says one spin in each direction should be enough, while the clamp keeps the record label dry and the suction arm cleans the surface effectively. The result? Less noise, less stylus and vinyl wear, and even better sound from your favourite LPs."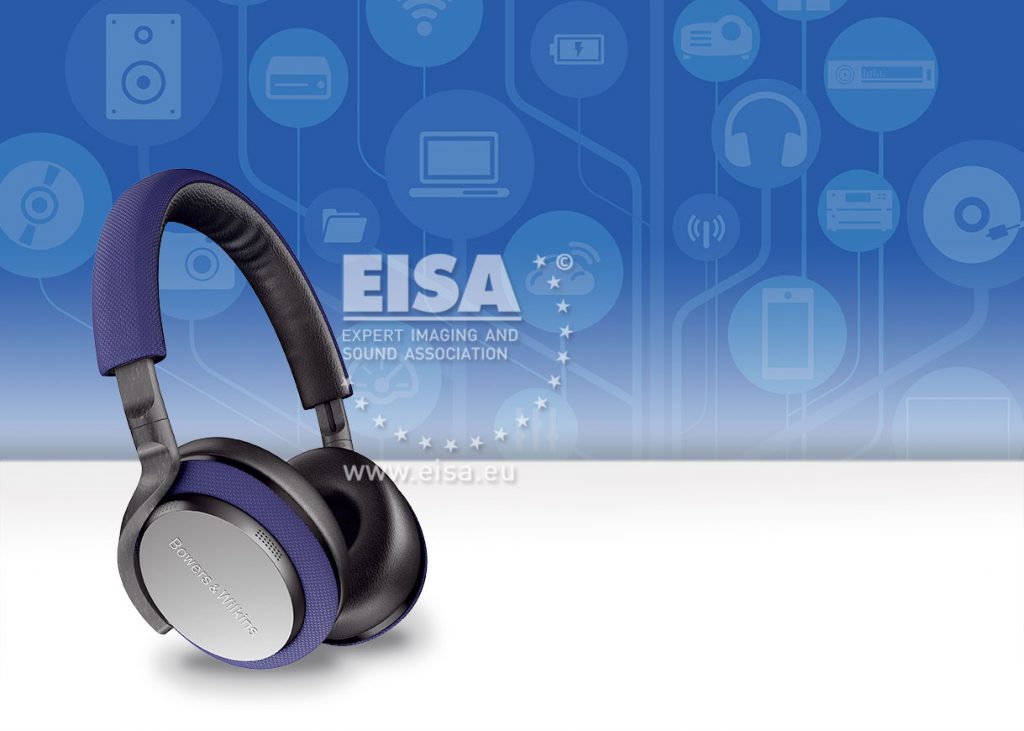 "For its PX5 adaptive noise-cancelling headphones, Bowers & Wilkins pays equal attention to design, ease of use and performance. These are effortlessly stylish, with a spectacular finish blending carbon fibre, aluminium and fabric, while soft cushioned earpads and headband support long listening sessions. Sound quality from the custom-designed 35mm drivers is superb, with a frequency response ranging from deep bass to delicate highs. Both wired and wireless connections are possible, the latter via Bluetooth with support for aptX Adaptive. On-body controls include instant pause by lifting an earcup, and adjustment of the PX5's high-quality noise-cancelling. If you love music on the go, you'll love these."

Sennheiser Momentum True Wireless 2 – Best in-ear Headphones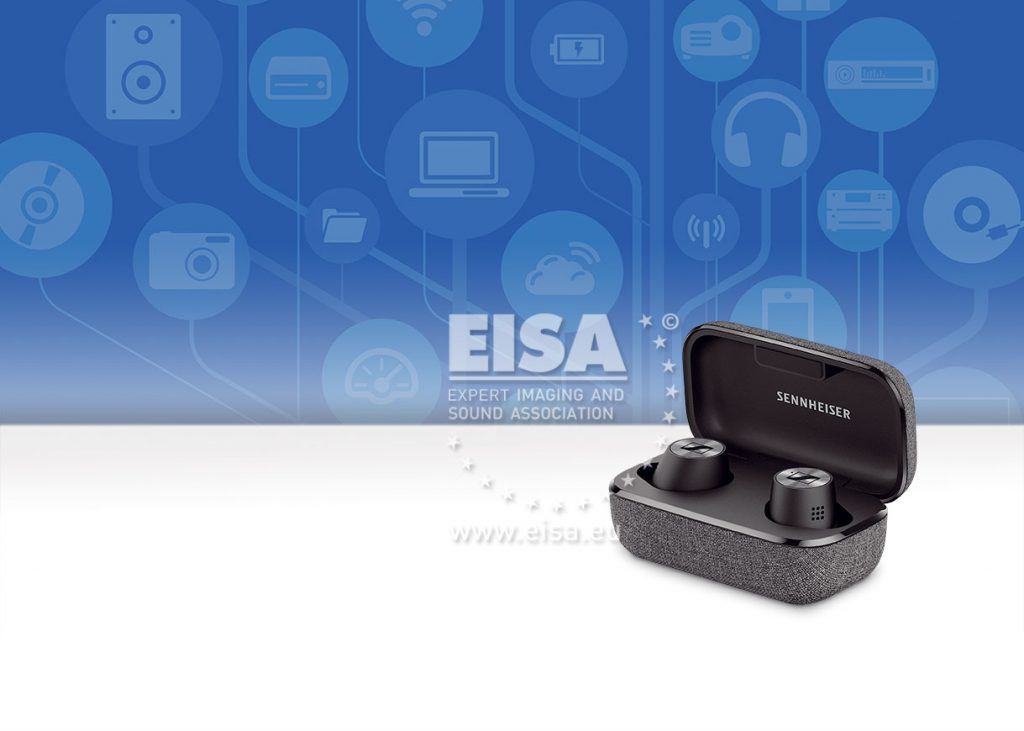 "Compact and lightweight, yet packed with essential features, Sennheiser's Momentum True Wireless 2 headphones are a design triumph – and sound sublime too. Custom dynamic drivers deliver a balanced performance with convincing bass and rich detail that can be fine-tuned through Sennheiser's Smart Control app, while new active noise-cancelling technology works to keep you focused on the music and not the outside world. Battery life has been significantly upgraded to seven hours, and the well-made carry/charging case extends this further via its own rechargeable battery. Multiple tips are provided to ensure the True Wireless 2s fit any ear shape. This is proof that the best things can come in small packages."
FiiO M11 Pro – Best Mobile Audio Player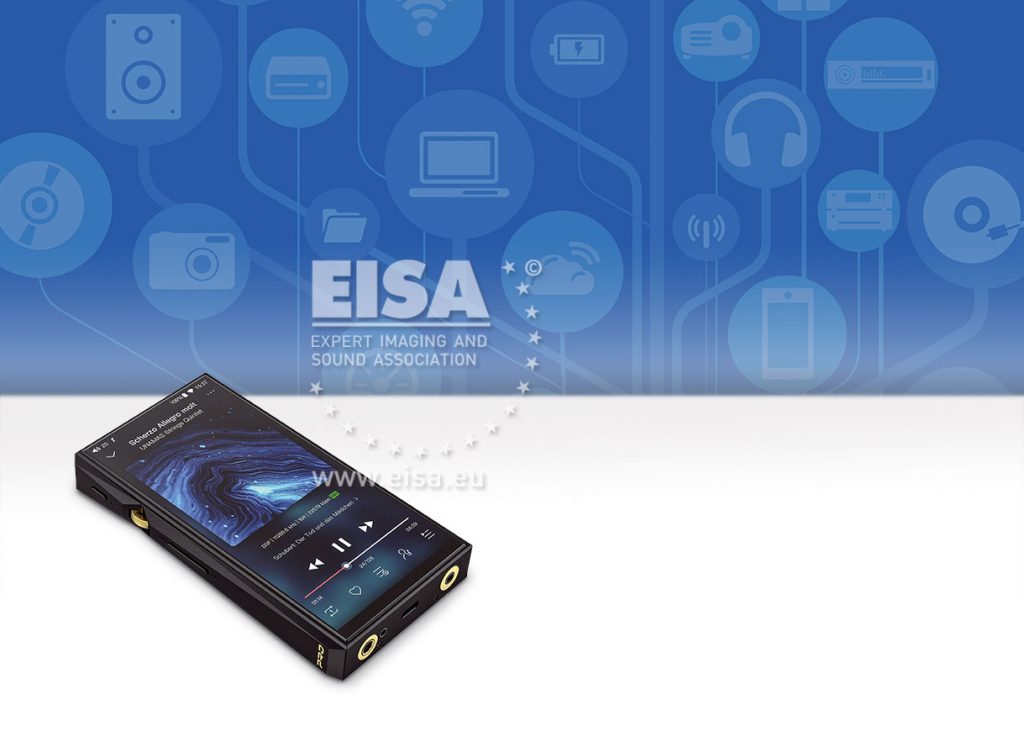 "This portable music player packs best-in-class functionality into a high-quality chassis with bezel-free touchscreen display. Format support and listening options are unrivalled – the M11 Pro can be used as both a Bluetooth receiver and transmitter, as a USB DAC and USB audio player (with native DSD output), or playing direct from its onboard storage (expandable to 2TB) or streaming apps. A Samsung Exynos hexa-core SoC ensures seamless music management and a responsive user experience. Two AK4497EQ DACs with Velvet Sound architecture, meanwhile, support hi-res audio to 384kHz/32-bit, plus MQA decoding. The player's trio of headphone outputs benefit from powerful, low-distortion amplification. And that all-important sound quality? In a word: exceptional."
Home Theatre Audio:
 LG SN8YG – Best Soundbar [in curand la AVstore]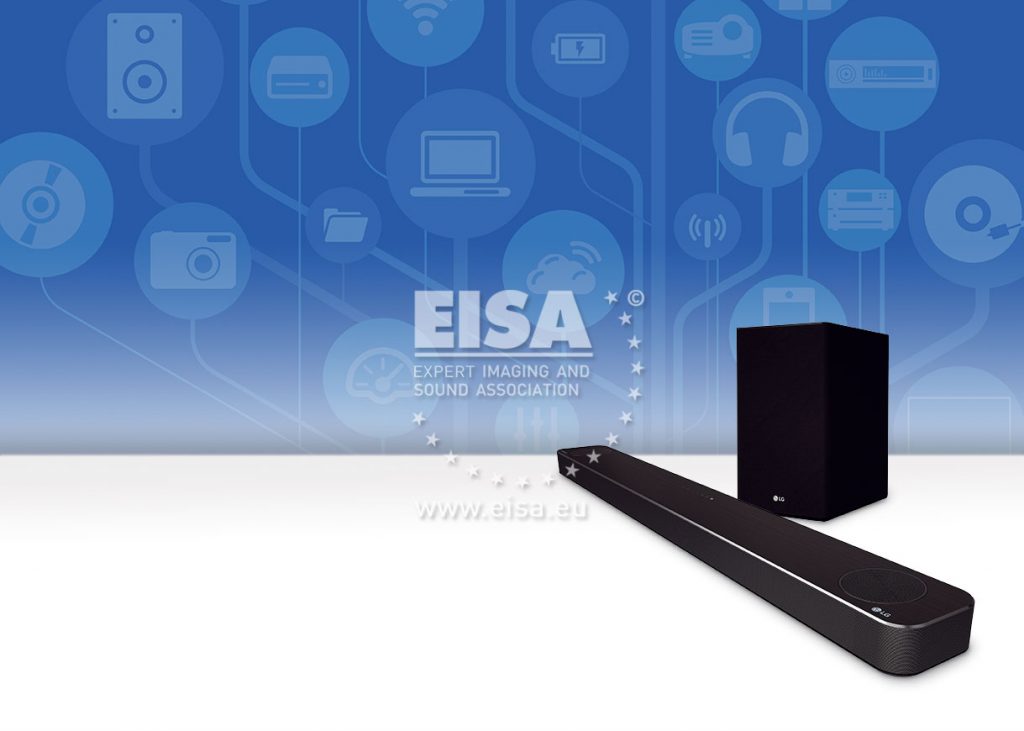 "LG's SN8YG finds the brand evolving its home theatre soundbar proposition via advanced processing technology and new user-friendly features. A 3.1.2-channel model with wireless subwoofer and dual upfiring drivers for Dolby Atmos and DTS:X audio, it's a powerful, cinematic performer wrapped in a sleek, living-room friendly aesthetic. Finely tuned playback is offered by LG's AI Sound Pro mode – which analyses the incoming source – and AI Room Calibration, while Meridian Audio digital signal processing handles movies and music with care. With Google Assistant and Chromecast to stream wireless sources and implement voice control, and an optional wireless rear speaker pack to expand the listening experience to 5.1.2, this is a thrilling all-rounder."
BANG & OLUFSEN Beosound Stage – Best Premium Soundbar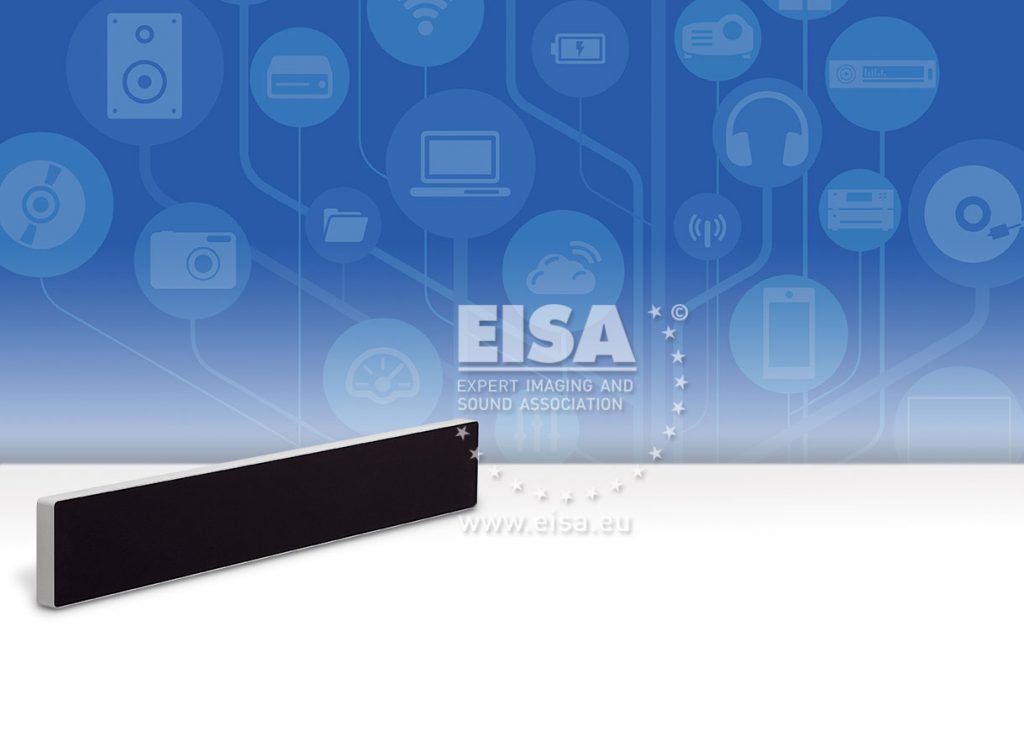 "Designed to partner TVs 55in and above, and featuring the premium build quality and aesthetic the company is known for, Bang & Olufsen's soundbar debut was worth the wait. Each of the Beosound Stage's eleven drivers (including four 4in woofers) are independently amplified, and the resulting performance is effortlessly largescale, cohesive and immersive – Dolby Atmos content plays out with precision steering and overhead impact, while music tracks enjoy a wide, revealing soundstage. Connect via HDMI, Bluetooth, Apple AirPlay 2 or Chromecast, and get ready to be impressed."
Harman Kardon Citation MultiBeam 700 EISA – Best Smart Soundbar [in curand la AVstore]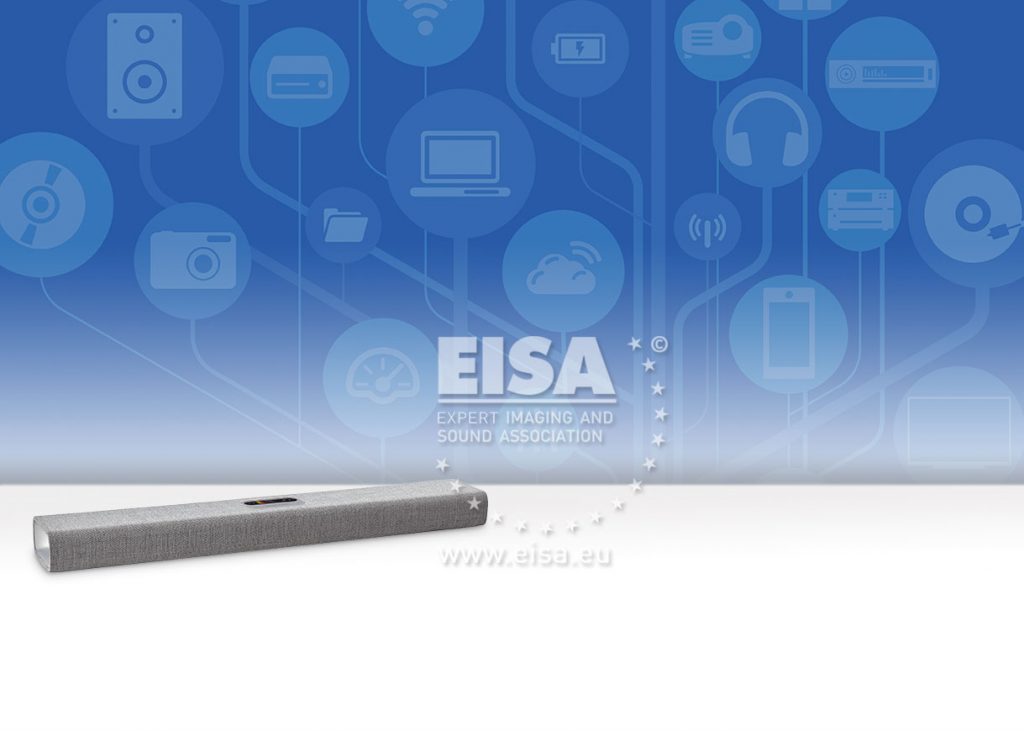 Harman Kardon Citation MultiBeam 700 EISA

"The Citation MultiBeam 700 stands apart from the soundbar crowd thanks to its brilliant blend of slick design, user-friendly features and sonic prowess. Google Assistant integration brings the voice interaction and wireless music benefits of a traditional smart speaker, while Harman Kardon's seven-driver array and DSP knowhow ensures a refined, spacious and punchy performance. The icing on the cake is the full-colour touchscreen interface, which makes EQ adjustment and source selection a breeze, and will display album artwork from Chromecast streams. This is a soundbar that offers both style and substance.
DENON AVC-X4700H – Best Home Theatre Receiver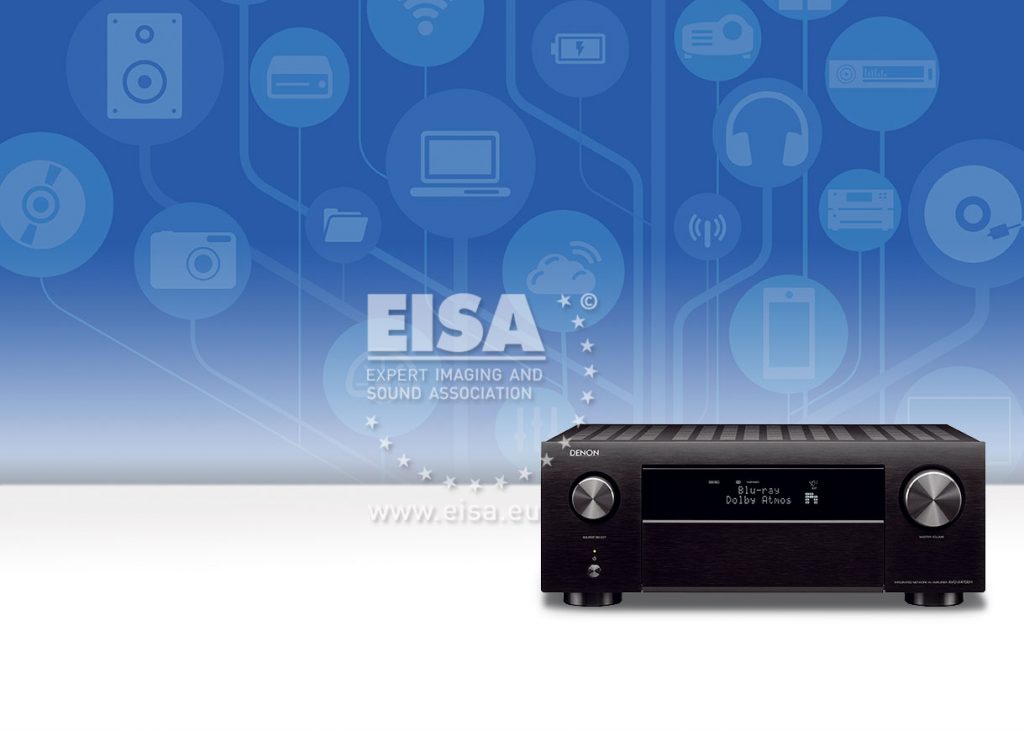 "The AVC-X4700H is 8K/60Hz and 4K/120Hz-capable, ensuring this mid-range receiver ideally suited to next-generation sources – but it's the nine-channel power plant, 11-channel processing functionality and wide-ranging format support that make it a sure-fire hit in any home theatre. Film soundtracks benefit from its well-balanced, engaging
and dynamically capable delivery, with system fine-tuning handled by Audyssey's MultEQ XT32 platform, now with the option of dual presets. Extensive and useful connectivity – including HEOS multiroom/streaming, MM phono input and Bluetooth headphone support – ensures all-around appeal, as does the competitive price tag."
Emotiva XPA Gen 3 – Best Home Theatre Amplifier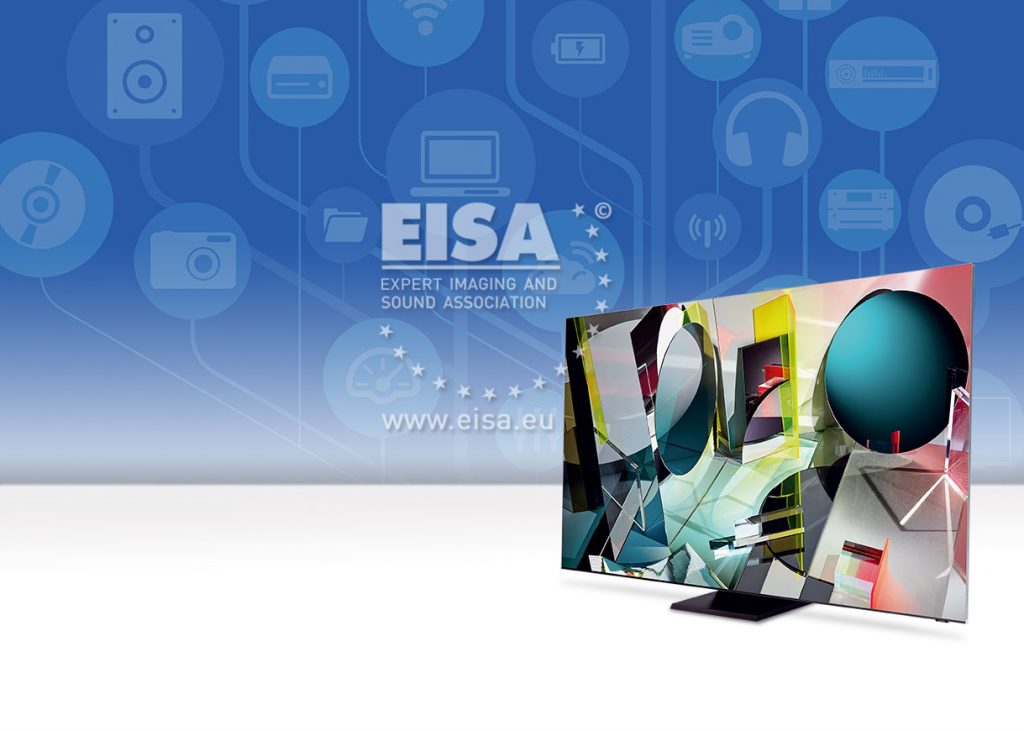 "For its third generation of 8K TV, Samsung has adopted a no-compromise approach when it comes to design, feature set and performance. The 'Infinity' styling of the QE75Q950TS encases its QLED panel in a bezel just 2mm wide. In conjunction with the TV's external One Connect box and discreet single-cable connection, you're left with little to admire but its bright, razor-sharp visuals, which carry immense impact at this 75in size. And then there's the audio. Utilising speaker drivers built into all four sides of the TV's frame, and proprietary Object Tracking Sound+ processing, the QE75Q950TS creates a detailed and dynamic soundfield with width and height. This bigscreen certainly makes a big impression…"
Optoma Cinemax UHZ65UST – Best Projector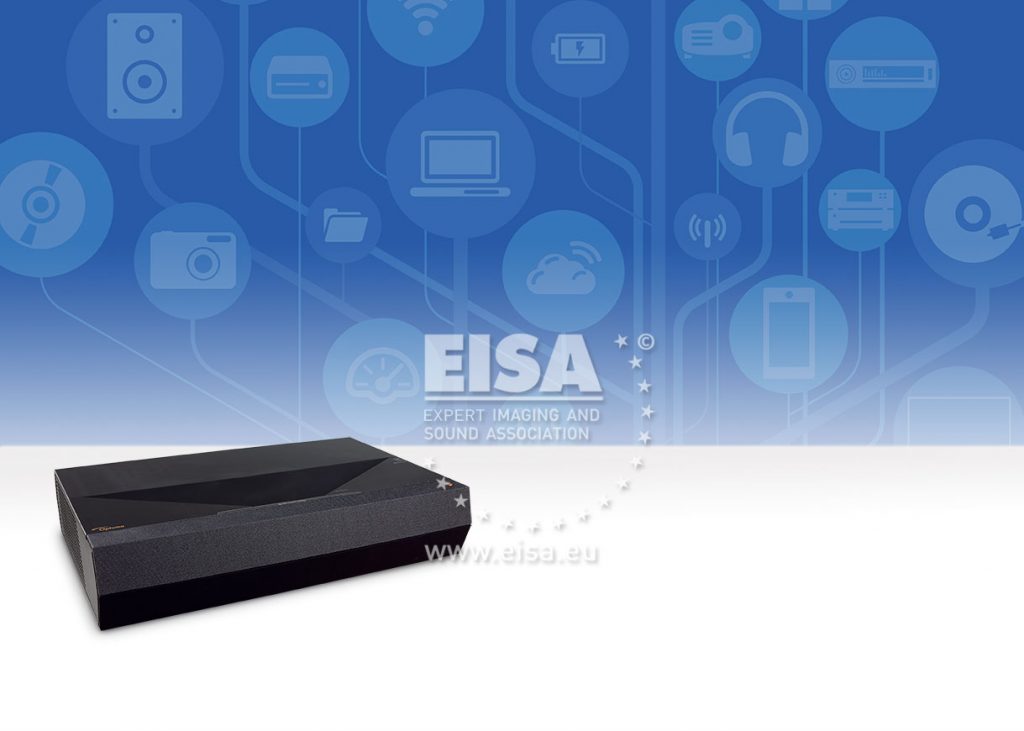 "Partnering 4K HDR visuals with a superior sound performance and elegant styling, Optoma's UHZ65UST is a winning evolution of the ultra-short-throw projector concept. Its DLP optics and lens assembly can deliver an immersive 100in image from a throw distance of less than a metre, helping to bring bigscreen home entertainment to everyday environments. Pictures are richly detailed and colours are vibrant, aided by a 3,500 Lumen-rated laser light source. The onboard sound system from NuForce, meanwhile, brings film and TV soundtracks to life, and handles Bluetooth streams too. Simple to setup and easy to use, Optoma's UHZ65UST is also easy to fall in love with…"