Amplificator casti Matrix HPA-3U
Disponibil in stoc. Poti comanda acum!
Livrare

GRATUITA

in Romania (*)
Prezentare generala Amplificator casti Matrix HPA-3U
Revolutionary Improvement
HPA-3U is a biggest evolution since the M-Stage series headphone amplifier came out, the new appearance, the new circuit design and radical performance improvement to make it all difference.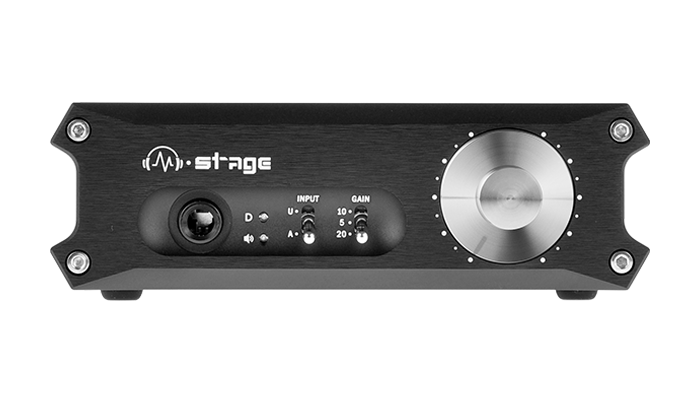 THD+N<0.0003%
Full-band of THD + N less than 0.0003%, SNR up to -112dB, bandwidth not less than 150k at -3dB gain, 0.2Ω ultra low output impedance, three gain level options to fit for the different impedance and sensitivity headphone, all of these excellence performance improvements to be born the brand new HPA-3U!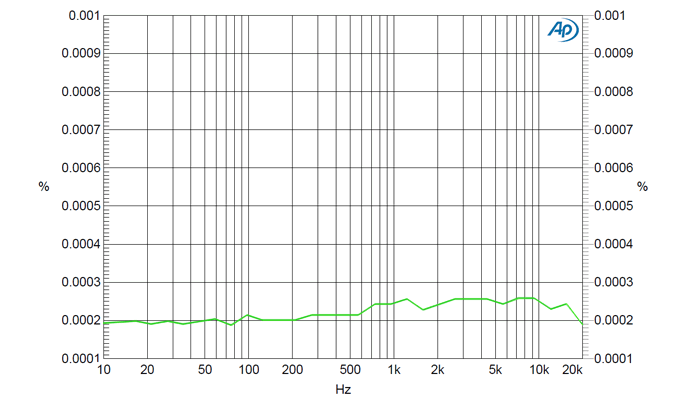 High Resolution Format Compatibility
The most stable XMOS U series USB controller on the new USB module, support 24 bit/192kHz sample rate PCM signal playback, DOP mode DSD playback capacity, the biggest bright spot is that can be played with your iOS and the most Android devices.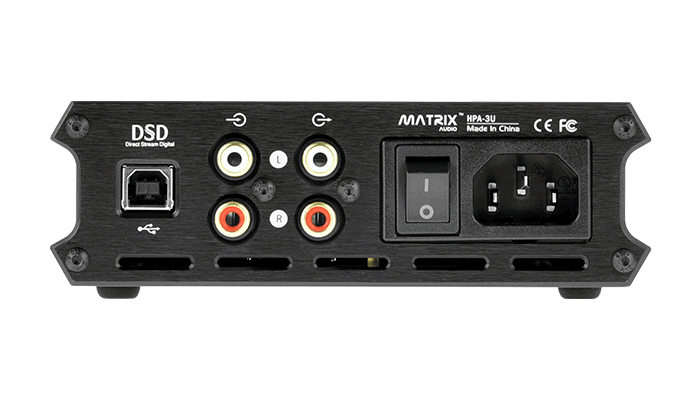 Brand New
Excellent structural design to quickly dissipate the heat of power tube via the shell, to ensured the stability of the work; full symmetric circuit layout makes two channels audio have the isometric path; driver stage use the precision constant current source and establish stable working point; Parallel output of the output stage can effectively reduce the output impedance, and improved driving capability, extended dynamic range.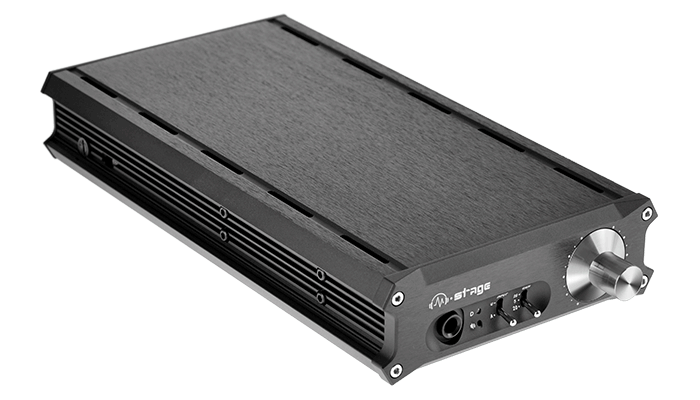 Best Selection Best Match
Alps 27 series volume potentiometer, Wima and Nichicon audio gradecapacitors, Noratel toroidal transformer, precision non-inductive resistance, each carefully selected components make HPA-3U not only presents the perfect sound, but also a more stable and reliable.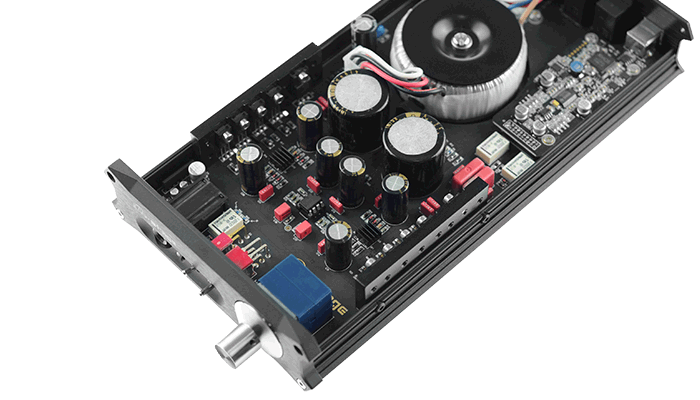 Specificatii tehnice pentru Amplificator casti Matrix HPA-3U
Link producator: http://www.matrix-digi.com/en/products/78/index.html#page1
Putere RMS:
2800mW at 33ohms / 420mW at 300ohms / 210mW at 600ohms at THD+N=0.01%
Raport Semnal/zgomot:
>-112dB A-Weighting
Raspuns in frecventa:
20Hz-20kHz(+0.01dB/-0.04dB)
THD:
<0.0003% at 33ohms 90mW 1kHz A-Weighting
Greutate:
1,7kg
Dimensiuni:
285×142×49mm L×W×H(Including the protruding part)
Alte caracteristici:
USB Chip XMOS U-Series Asynchronous USB Chip
D/A Chip
Texas Instruments DSD1793
SNR
>-110dB A-Weighting
THD+N
<0.002% at 1kHz A-Weighting
PCM Sample Rate
16-24Bit /44.1kHz 48kHz 88.2kHz 96kHz 176.4kHz 192kHz
DSD Sample Rate
DSD64(DoP)
System Support
Windows XP/Vista/7/8/8.1 systems need to install the driver supplied
Mac OS X 10.6.4 and above version have native support and do not require a driver
Can be used with the most of Android devices via the OTG cable
Can be used with iOS devices via the Lightning to USB Camera Adapter
REVIEW-URI PENTRU Amplificator casti Matrix HPA-3U
Momentan produsul Amplificator casti Matrix HPA-3U nu are nici un comentariu din partea utilizatorilor. Fii tu primul care adauga un comentariu.
DE CE SA ALEG AVSTORE.RO?
La AVstore.ro cumperi la preturi PROMO, poti plati in rate si ai livrare GRATUITA pentru comenzi peste 300RON in reteaua Fan Courier.
Vezi specificatii tehnice, review-uri si pareri despre Amplificator casti Matrix HPA-3U (ref.32320).
Disclaimer: Echipa AVstore.ro încearcă să menţină acurateţea informaţiilor la Amplificator casti Matrix HPA-3U dar rareori acestea pot conţine mici inadvertenţe, ex: accesorii neincluse în preţ, specificaţii tehnice diferite, informaţii neactualizate despre preţ şi stoc. Ne poţi contacta oricând pentru a clarifica eventuale nelămuriri. Nu uita să menţionezi în corespondenţa ta numele exact al produsului - Amplificator casti Matrix HPA-3U